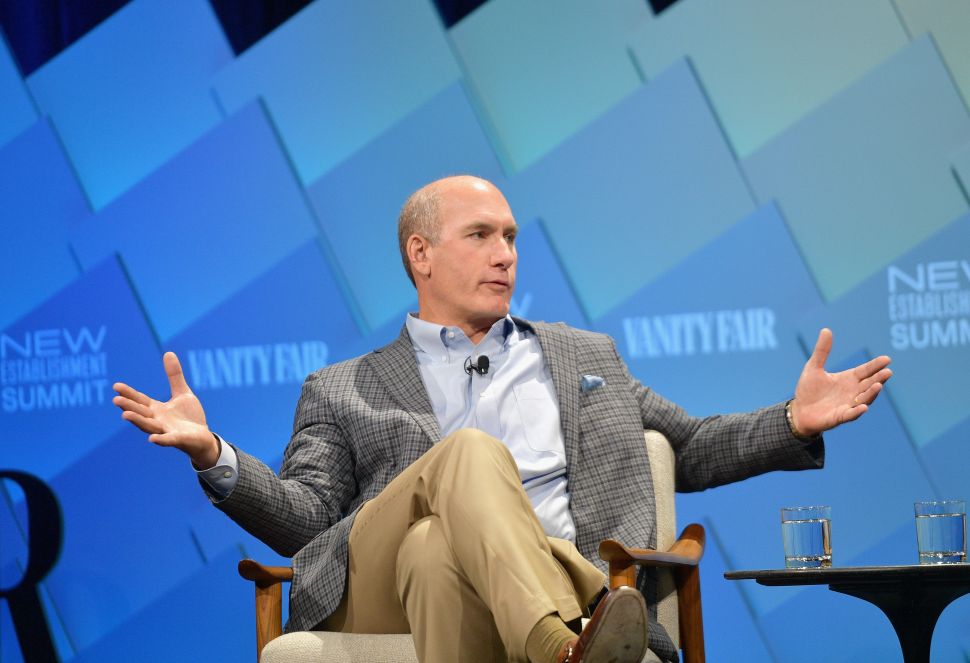 On Wednesday, WarnerMedia CEO John Stankey revealed that the newly bolstered company—AT&T recently completed its acquisition of Time Warner—is developing a direct-to-consumer streaming platform set to launch in 2019. Though such plans had been rumored, the news still comes as a surprise.
WarnerMedia already has a streaming service dedicated to bringing DC Comics content to the small screen and will be making a sizable investment into scaling up HBO. Meanwhile, outside the company's new domain, the streaming industry is overstuffed with competition. Market-leading Netflix still maintains a dominant lead, while Amazon is beefing up its efforts considerably. Hulu has struggled to pair a hit with The Handmaid's Tale but will become a more formidable force once Disney takes a controlling stake after its Fox acquisition. Speaking of The Mouse House, the conglomerate is launching its own streaming service with marquee content to go head-to-head with Apple's upcoming foray into streaming.
The sheer volume of streaming options begs the question: As consumers give up costly, bloated cable packages, will they just be replacing them with streaming bundles? And how many streaming services do we really need?
Subscribe to Observer's Entertainment Newsletter
Television has taken steps toward becoming more focused and niche—the broadcast approach of airing a single show at a certain time and hoping it appeals to the broadest audience possible seems increasingly outdated. Netflix prides itself on its taste clusters, groups of subscribers with similar entertainment preferences that allow the streaming service to make personalized recommendations. Because content is far more curated these days, the spontaneity of content consumption has become a thing of the past. We less frequently stumble onto new offerings that surprise us and win us over—our viewing habits are now built around weekend binges (often immediately after a series' latest season drops). If we're only turning to streaming services for TV entertainment, could our viewing habits become too tailored?
For some, the answer is no because, ultimately, quality and diversity will prevail.
"The bubble isn't shrinking," Jim Fosina, CEO of Fosina Marketing Group, told Observer. "Because the providers know they are only as good as the consistency of the quality of content they provide. Consumers want great content and will not be loyal to a provider unless they feel their experience offers them a steady stream of new and exciting programming."
While avid TV fans may complain about the sprawling streaming industry with all its individualized packages, the increasing variety is ultimately a good thing because it forces the platforms to continually try to one-up one another. If Netflix has a new season of Stranger Things and a handful of flashy movies on the horizon, Disney counters with a $100 million live-action Star Wars TV show and Marvel miniseries led by popular blockbuster characters. And we, the audience, profit from these escalating rivalries. Yes, shelling out payments for multiple services is a drag, but we'd be lying if we said Disney's Loki TV show and Apple's new Damien Chazelle drama don't entice us more than CBS' Magnum P.I. reboot or NBC's Manifest.
"This all means that studios and streaming services will continue to push their curation services and new programming studios to turn out greater and greater content," Fosina said. "And that's all good for the consumer."