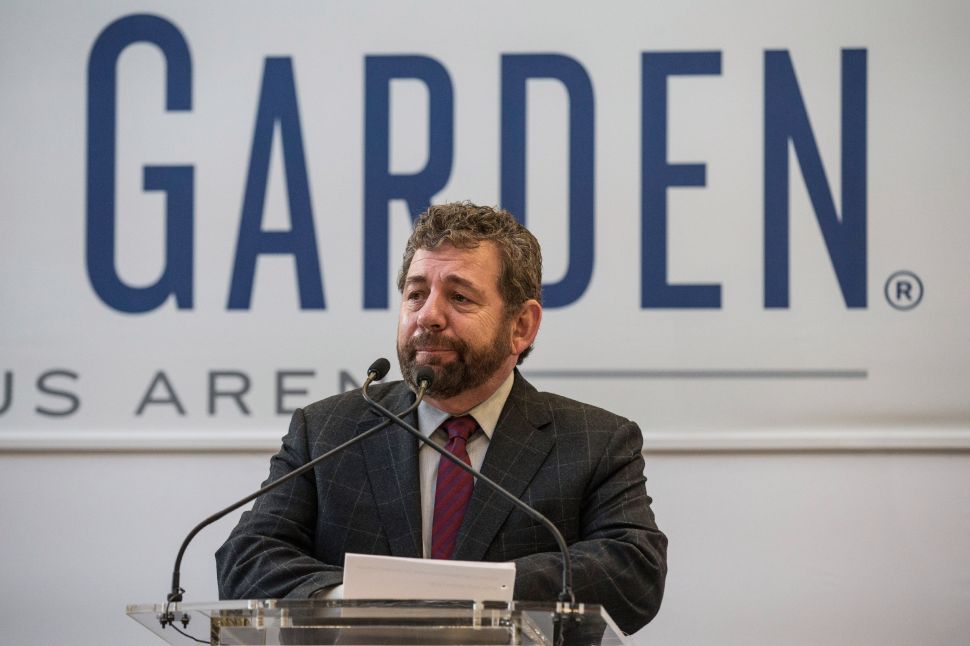 All of the dominoes are falling at New York sports radio station WFAN. Hosts are being blackballed by one of the city's most powerful sports executives, and one of the station's most popular personalities may be jumping ship.
It all started in August, when WFAN host Maggie Gray laid into Madison Square Garden owner James Dolan over his song "I Should've Known,"  which was perceived to be about his friend Harvey Weinstein's history of sexual harasssment. The ditty, by Dolan's band JD and the Straight Shot, included lyrics like
"I should've known, I should've known
I should've thrown myself across his tracks
Stopped him from these vile attacks, I should've known."
Gray took issue with the song given Dolan's own issues with sexual misconduct. In 2007, he settled a lawsuit from former MSG executive Anucha Browne Sanders for $11.5 million. Browne Sanders claimed she was sexually harassed by former New York Knicks president Isiah Thomas, and was then fired after she complained. Thomas was later rehired as a consultant, and then as president of the New York Liberty.
As such, Gray called Dolan a hypocrite in her August rant. "I feel physically sick listening to that song," she said. "I can't believe James Dolan thinks we're this stupid. I hate that song, I hate him. Screw you, James Dolan."
Subscribe to Observer's Daily Newsletter
Gray even dared Dolan to ban her from the building he owns. "I might never get into the Garden, even with a press pass after this, and I don't give a crap," she said. "Take your stupid song and everything you stand for and shove it up your colossal rear end."
Gray later apologized for the personal nature of the rant, but not its larger point. That wasn't enough to save face with Dolan, however.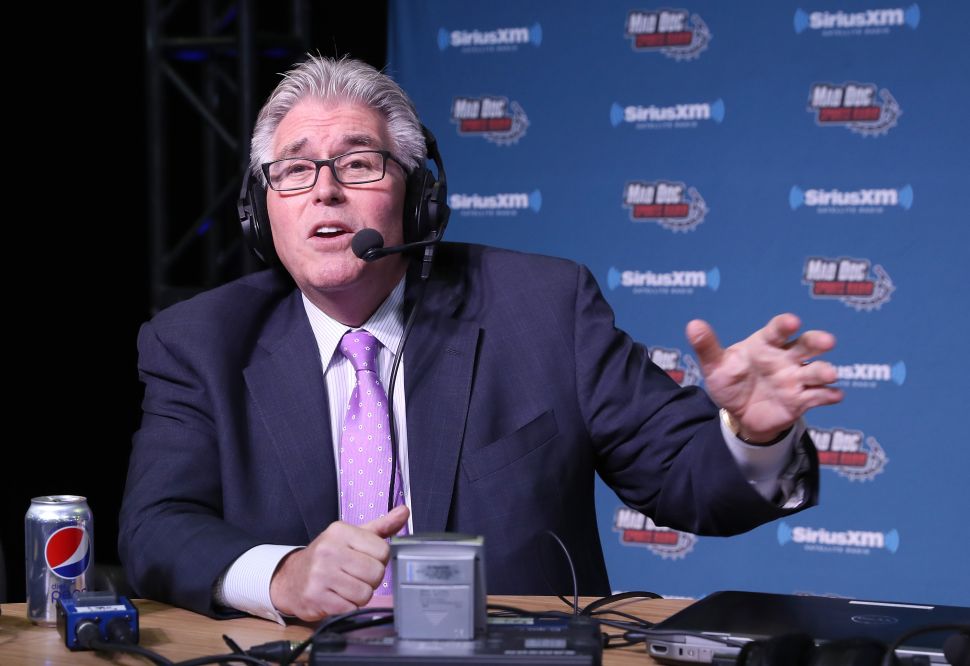 This week, MSG banned its personnel and businesses from working with WFAN and its parent company Entercom; that means Knicks and Rangers players, coaches and announcers can't appear on the station until further notice.
"Entercom aired a hate-filled rant directed towards MSG, its employees and its executive chairman in August of this year," spokeswoman Kimberly Kerns said in a statement. "They chose to take no action to remedy this until the start of this season. Only after learning they would not receive special access to players and coaches did they elect to offer an insincere half-hearted apology. We wish them no ill will. However, we decline to carry on a business relationship."
And this is by no means the first scandal WFAN has found itself involved in this year. In July, a former station ad exec accused host Joe Benigno of sexual harassment and fostering an "Animal House" atmosphere in the office. He was back on air in less than a month.
WFAN also had egg on its face after it held a year-long retirement party for station legend Mike Francesa and then replaced him with a trio of hosts (including Gray). But ratings dipped in Francesa's absence, so the station rehired him within six months.
And as if the Gray situation wasn't enough, WFAN may be in danger of losing Francesa again. The host said on Monday that he may leave the station in order to focus full time on his "Mike's On" app, which debuted in August to a wave of criticism (mostly because of its $8.99 monthly price tag).
"I returned to restore FAN's sagging ratings and revenues," Francesa said. "That I have done in top-rated fashion. But it is awkward and there are conflicts. If I leave one, it will be the FAN."
With one host on the outs with Dolan and another with one foot out the door, is this 30-year-old radio station on its last legs? Only time will tell.