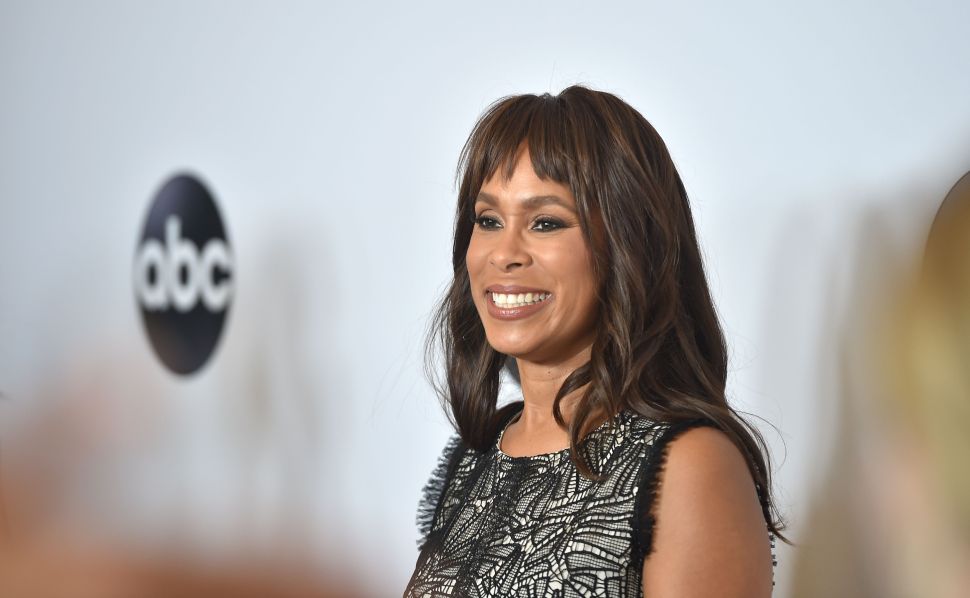 The Walt Disney Company is an all-consuming entity that will only get bigger and more powerful once its acquisition of Fox is approved in early 2019. One would think that everyone in the business would want to work there for that reason, but as a handful of Fox execs prepare to join the Mouse House, one high-profile name is planning her exit: ABC head of entertainment Channing Dungey.
The Wrap reports that Dungey has decided to leave ABC Entertainment "despite direct appeals from incoming leaders Dana Walden and Peter Rice and a close relationship with Disney CEO Bob Iger." Walden will be overseeing ABC, ABC Studios and Disney's younger-skewing Freeform (previously ABC Family) as chairman of Disney Television Studios and ABC Entertainment, meaning Dungey would have been reporting directly to her post-merger.
Subscribe to Observer's Entertainment Newsletter
Dungey, whose contract is up in early 2019, informed her superiors last week that she does not intend to renew it. Disney then moved quickly to announce that Karey Burke, head of original programming at Freeform, would take her place. The Mouse House often looks to promote from within in these situations.
"She was not pushed. She chose not to renew her deal, which expires in February," a source told The Wrap. "As soon as she informed them that she wasn't renewing, they made an immediate change to Karey."
The shakeup is either an internal setback or an opportunity for growth, depending on your perspective. Dungey, the first black executive to be named head of a major broadcast network, oversaw her fair share of successes and misses in her almost three years on the job. During her tenure at ABC, she onboarded popular new series such as The Good Doctor and the Roseanne revival, though the latter became a PR nightmare after its star Roseanne Barr fired off racist tweets in May.
Under Dungey's watch, marquee creators and showrunners Shonda Rhimes (Grey's Anatomy, How to Get Away With Murder) and Kenya Barris (Black-ish) also fled to Netflix for greater creative freedom and massive paydays, though she recovered nicely by signing veteran producer Carlton Cuse (Lost, Jack Ryan).
It is unknown what Dungey's next move will be, but she is currently viewed as a major asset in the industry.