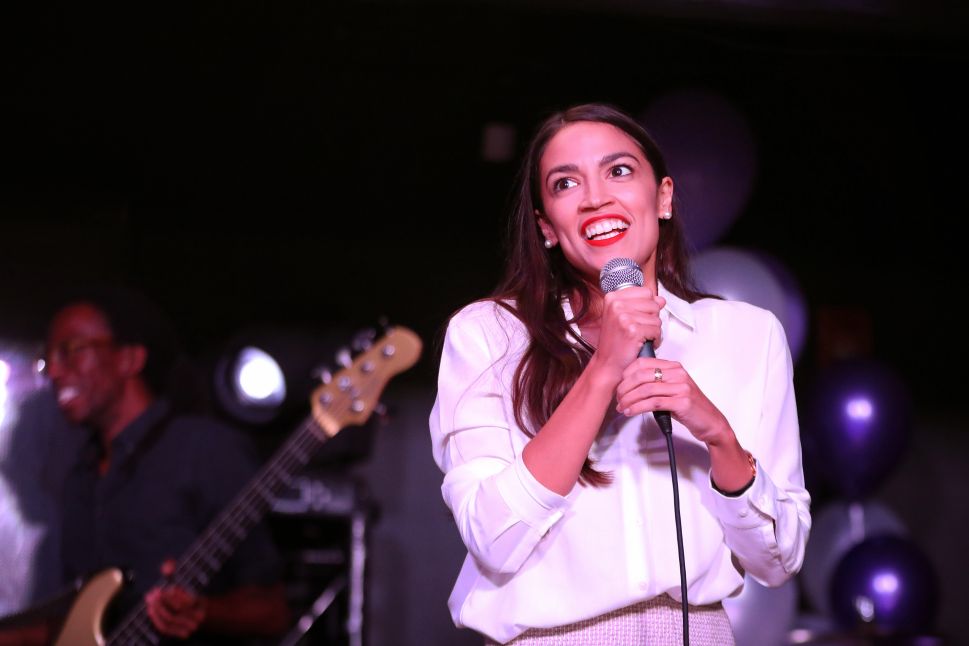 Alexandria Ocasio-Cortez, the astronomically popular, 29-year-old congresswoman from the Bronx, has set her opponents back on their heels time and time again by trusting her instincts and just being herself on social media.
For example: If we've learned absolutely anything as a society from her positively epic takedown of The Washington Examiner reporter Eddie Scarry, it's that Ocasio-Cortez is extremely skillful at using Twitter. She is not to be messed with unless it's absolutely necessary.
Subscribe to Observer's Lifestyle Newsletter
Scarry tweeted a picture of Ocasio-Cortez's outfit taken from behind her, accompanied by a caption implying that the quality of her garments indicated that she wasn't as financially strapped as her messaging implied.
His snarky take was eviscerated so thoroughly it instantly became a meme: His line "I'll tell you something: that jacket and coat don't look like a girl who struggles" was repurposed into a punch line by the good people of the internet.
On Tuesday, Ocasio-Cortez kept up her social media hot streak with a type of post that's archetypal and instantly recognizable to those of us who spent a ton of time on MySpace, AOL and Facebook circa 2009: She cited song lyrics.
Specifically, Ocasio-Cortez tweeted lyrics from "Best Life" by rapper Cardi B, another well-liked celebrity from the Bronx.
It's the "mood" that really cinches it.
With this tweet, it's possible that Ocasio-Cortez is referring to the recent nights she's spent answering questions on Instagram Live, a feature that allows public figures to address their audiences and answer questions in real time.
AOC, however, is not your everyday politician. Can you imagine Hillary Clinton throwing on a pair of beat-up pajamas, firing up her webcam and chatting with potential voters about universal healthcare and raising the minimum wage, all while simultaneously preparing a healthy dinner?
Didn't think so. What Ocasio-Cortez is doing by being so accessible online is truly and absolutely unprecedented in politics. Cardi B, whose commitment to radical transparency knows no bounds, would certainly approve.