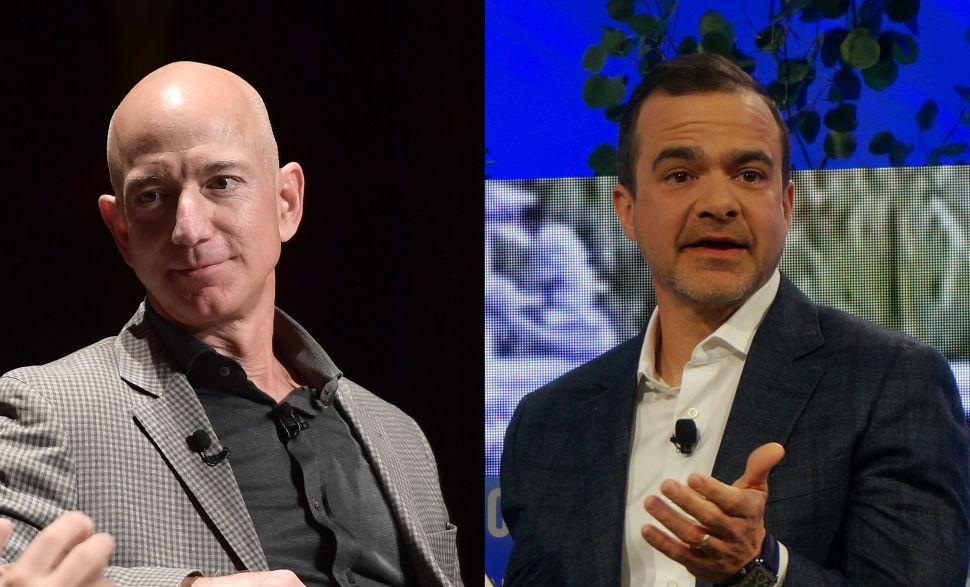 Amazon (AMZN)'s two Jeffs, CEO Jeff Bezos and head of worldwide retail Jeff Wilke, recently each hired top technical advisors, an inconspicuous but highly coveted role inside the company. Both new hires are women of Chinese descent, giving an unusual boost in representation of female minority executives to Amazon's notoriously white and male top management.
Bezos' new right-hand woman is Wei Gao, who was previously Amazon's head of forecasting. According to her LinkedIn profile, Gao joined Amazon in 2005 as a software engineer on the e-commerce team. During her 13 years at the company, she has held several key management roles related to the Kindle and inventory planning. Gao was a graduate of China's Nankai University and earned a master's degree in information science from the University of Carolina at Chapel Hill in 2001, her LinkedIn page states.
Subscribe to Observer's Business Newsletter
Wilke's new advisor, Yunyan Wang, came from a similar academic environment but has had a much shorter tenure at Amazon than Gao and a stronger background in sales. Before being named Wilke's technical advisor in May, Wang had been Amazon's director of marketplace for nearly five years, leading operations and seller recruitment for Amazon Marketplace, according to her LinkedIn page.
Before Amazon, Wang had held senior strategy and sales roles at Simon Property Group, Expedia, McKinsey and Microsoft. She has a bachelor's degree in computer science from China's Tsinghua University and an MBA from the London Business School in the U.K.
In their technical advisor positions, Gao and Wang are entitled to follow Bezos and Wilke around for up to two years and learn all aspects of the business.
Within Amazon, the position is often seen as a stepping stone to larger responsibilities. Bezos' former top advisors included Andy Jassy, now CEO of Amazon Web Services; Greg Hart, head of Prime Video; and Dilip Kumar, vice president of Amazon Go.
Amazon is one of the world's largest employers, with a total workforce of over 600,000. But the company is often criticized for not having enough diversity, especially at its top management. According the its organizational chart as of November 2017, only two of the company's 38 top executives were women.