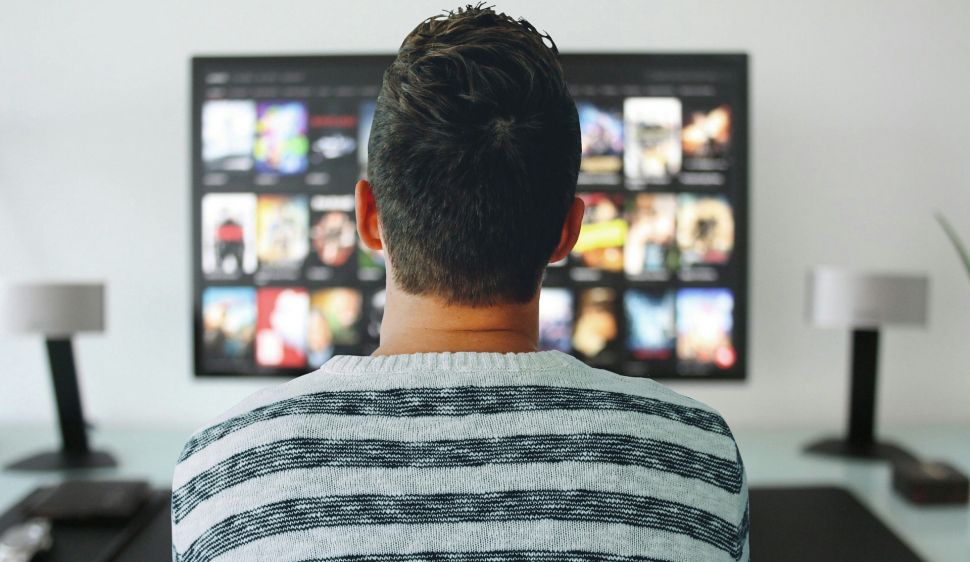 Amazon (AMZN) Studios isn't content playing second fiddle to Netflix (NFLX), nor is the streaming platform getting complacent ahead of the looming launches of Disney+ and Apple's direct-to-consumer service.
Like Burger King introducing savory Chicken Fries to compete with McDonald's (sorry, we haven't had lunch yet), Amazon continues to weaponize with splashy new ventures. Its latest: partnering with Jason Blum's Blumhouse Television for eight thematically connected genre thriller features. Deadline reports that the deal is Amazon Studios' first-ever global direct-to-service deal, and it's with one of the shrewdest studios in the game.
Subscribe to Observer's Entertainment Newsletter
Blumhouse, which was responsible for movies like Get Out, Whiplash, and BlacKkKlansman, has mastered a micro-budget filmmaking process that yields massive profits and critical praise—its Halloween reboot is currently dominating the box office and earning cheers from franchise fans. Blumhouse's foray into TV has fared well too, with USA Network's The Purge getting renewed for a second season. Now Amazon can add its upcoming thrillers, to be directed by a diverse group of filmmakers, to its growing arsenal in the streaming wars.
Amazon Studios head Jennifer Salke has wasted no time in signing big names since she took over in February. The studio has exclusive first-look deals with Nicole Kidman's Blossom films, Handmaid's Tale director Reed Morano and Jordan Peele. It also has veteran writer-producers Bryan Cogman (Game of Thrones) and Neil Gaiman (American Gods) under its banners, rounding out its eclectic roster.
The streaming service started premiering original content in 2013 and found critical success with niche offerings such as Transparent and Mozart in the Jungle, both of which premiered in 2014 and took home Emmys. The enchanting The Marvelous Mrs. Maisel also recently nabbed a whole host of Emmys, but even that series might lack the broad appeal to become a huge hit (which is a shame because it is must-see TV).
So in an effort to find the next Stranger Things or Game of Thrones and stay relevant in the ongoing blockbusterization of television, Amazon has lined up a stockpile of ambitious home-run swings. The big-budget series in development include Lord of the Rings (which will be the most expensive series in history), The Wheel of Time, and Ringworld, all of which should have viewers flocking to the platform like hungry kids chasing the jingle of an ice cream truck.
If that weren't enough, whispers around the industry hint that Amazon has been in talks with both Sony and Paramount (PARA) about new film deals that would include co-financing options, online rights and all manner of development possibilities. In other words, Amazon would be able to partner with the studios to create original films and potentially leverage existing IP such as Transformers, Cloverfield and Jumanji. Only Disney (DIS)+ has that kind of advantage (though no offense to Netflix's The Witcher). A deal like this would be an immediate boon for Amazon, which currently has a mostly Oscars-centric film slate.
It's easy to see why Amazon is positioning itself to push back against Netflix, Disney+, Apple (AAPL) and all the other mounting competition. Because no matter which streaming service lands on top, one thing is for sure: We're in for one hell of a battle.