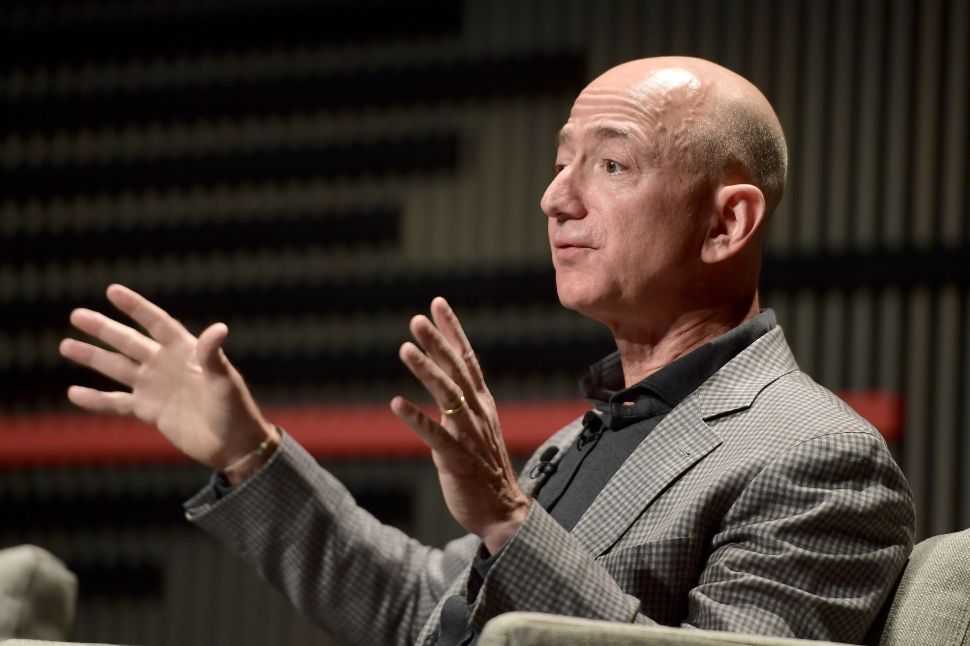 The last vestige of hope that linear television can cling in the age of streaming is live programming—big in-the-moment events like the Super Bowl that attract huge audiences. But even those types of offerings are losing viewership as streaming services continue to eye live events.
Take Amazon for example: Prime Video already streams the NFL's Thursday Night Football, which Fox airs on linear television for a whopping fee. Now, the streaming service has made a bid on the 22 regional Fox sports networks that regulators are requiring Walt Disney to relinquish as part of its acquisition of 21st Century Fox, CNBC reports. Amazon CEO Jeff Bezos has already made it a point to continue pushing into the realm of sports, striking deals to air 20 English Premier League soccer matches per season for three years beginning in 2019. This move would bolster Amazon's access to live events and its growing sports coverage.
Subscribe to Observer's Entertainment Newsletter
Per the outlet, the sports networks could be worth roughly $20 billion, though CNCB's report did not include the financial terms of Amazon's bid.
If Bezos does get his wish and Amazon assumes control of the regional networks, the streamer might gain access to New York's popular Yes Network, which attracts audiences for its New York Yankees, Brooklyn Nets and New York City Football Club games. However, the Yankees franchise owns a 20 percent stake in the network and have submitted their own bid.
Still, this marks another chapter in the streaming industry's invasion of linear television. Should subscription video-on-demand services acquire more live event programming (we've made a case for why Netflix should have pounced on the UFC's TV rights before ESPN) traditional TV won't have many defenses left.