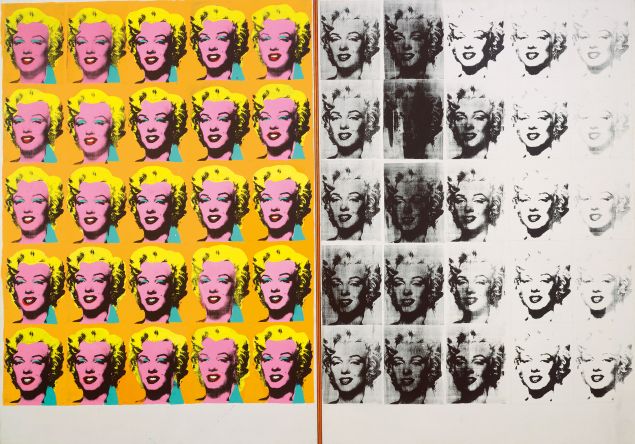 There may be no artist's life and art so fully chronicled and leveraged than that of Andy Warhol. And yet, for all this activity, there are still plenty of questions yet to be explored. What, for example, would a feminist critique of Warhol's work look like? "Was Andy Warhol sexist?"
According to Donna De Salvo, curator of the Whitney's new retrospective "Andy Warhol: A to B and Back Again," (opening November 12), part of the challenge of discussing his contributions at all is moving beyond the noise and mythologies propelled by the market. "That's why I think the show's so necessary," she told Observer at Tuesday's press preview, "we haven't even had those conversations yet on Warhol."
Specifically, she was referring to the question of sexism in Warhol's work, the answer to which varies depending on who we asked. In general, though, the subject tends to get addressed on three different fronts: Warhol's personal views about women, his depiction of women as a reflection of his own issues and that of the culture, and his treatment of women and men as a question of morality. A graph that rates his progressiveness on each would consist of a single line in a steady downward slope.
Subscribe to Observer's Arts Newsletter
"If you say that sexism is the unchallenged assumption that men are superior to women in a number of ways I don't think Andy's mind ever worked that way," author Stephen Koch told us in an interview last week. Koch knew Warhol personally and wrote several books on Warhol including Stargazer: The Life, World and Films of Andy Warhol, and Andy Warhol Superstar. "He was not at all a political person. It's difficult for me to imagine what his response to feminism would have been. It would have been very passive."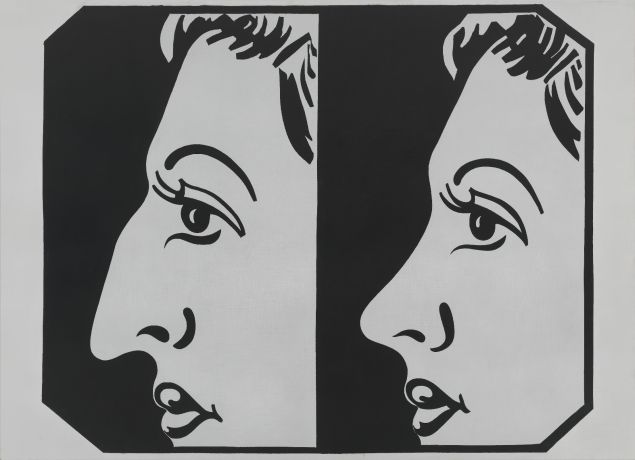 Koch's perspective matches that of other experts we spoke to, in that no one thinks Warhol had it in for women, or fit the stereotypical definition of a chauvinist. He was a gay man wrapped up in 1950s' gay culture. "I just think he comes from a different generation," De Salvo explained. "He comes to New York in 1949, he's 22 years old, and he grows up in 1950s culture. It's very dominated by these macho men who were the great painters of the time, and he doesn't fit in. So, his world view is that of an outsider."
Because Warhol's perspective was very much informed by gay culture and his background in advertising, his art functioned as a both a reflection of his interests and a mirror to American society. "I think the portrayals of women are very problematic," De Salvo said matter-of-factly. "There's some flattering portraits of women, for example, Dominique De Menil, but there's no doubt that Marilyn [Monroe] is rendered as a sort of garish and harsh looking woman. The celebrities Warhol selected reflect a very '50s-'60s idea that a woman has to look a certain way."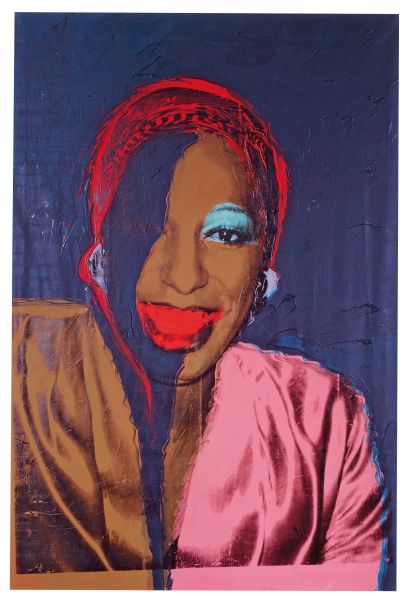 According to Jessica Beck, curator at the Andy Warhol Museum, and a contributor to the Whitney's exhibition catalogue, his choice of subject matter also related to his own insecurities around self-image. (For example, Warhol famously had his nose shaved in 1957 because he was so unhappy with its shape.) "There's a lot of gender swapping with women, female icons in particular, using them as surrogates for an idolized beauty that he aspired to have in his life." Beck explained. "Edie Sedgwick was literally a surrogate for him at times. They went to an ICA Philadelphia opening together dressed as twins." This interest in gender swapping continued into his later life, his drag portraits with Christopher Makos being particularly indicative of his interest in female socialites and those who had money. "There was an interest in power and glamor in his use of women. I don't think it's a version of sexism with Warhol," she concluded.
Not everyone agrees with this. Artist Barbara Kruger, whose work similarly draws from the language of advertisement, lodges some of the most forceful criticisms of Warhol's work in her 1987 essay "Contempt and Adoration." Republished in the Whitney's exhibition catalogue, the piece appears with a grid of portraits labeled with her trademark text. In one section, a picture of Eleanor Roosevelt framed with crawler text such as "Not sexy enough" and "not silent enough" appears to culminate in "Not Ugly Enough." In another, the text "Not beautiful enough" and "Not Man Enough" wraps a picture of Warhol which is overlaid the larger text "Not cruel enough."
"It's an understanding of what she sees as Warhol's talent [his ability to select iconic subject matter], but also a focus on what she sees as his exploitation." De Salvo explained of Kruger's work. And Warhol's exploitation of those around him was not insignificant. He expected free labor or failed to pay those at the factory, while its culture of drug addiction spent the lives of many who were part of his entourage in the 1960s. There was no misogyny driving this carelessness, but according to Koch there was an element of sexism to it all.
"Not in the usual, more narrow sense of the word," Koch explained. "But in a broad sense, he was very wrapped up in the stereotypes of femininity and masculinity insofar as he could exploit them." When asked if women were more vulnerable to his particular form of exploitation, Koch said yes. "He never was interested in someone who would play a powerful woman."
He was interested in accruing his own power, though. "Andy discovered that shy though he was, sissy though he was, funny looking though he was, there was a kind of power that he could exert over people." Koch continued. "It was not alpha male domination at all. It was the reverse of that—a passive power. He figured out ways to let everyone know he was present by making himself into a kind of object who was interesting to look at. Andy walked into a room and 'boom' there he was and he looked different from everyone else. He was very powerfully but quietly charismatic."
This discovery made Warhol's filmmaking a logical addition to his art making. He could exert his power from behind the scenes, making his subjects both vulnerable and exposed—in a way they sometimes did not appreciate. For example, Edie Sedgwick's famed fallout with Warhol occurred after he set up a scene in which Sedgwick's ex-lover would hurl the abuses her father had lodged at her while she lay naked on-set in another man's arms. In another film that did not precipitate a falling out, but nearly killed a man, Warhol challenged documentary filmmaker Emile de Antonio to drink an entire quart of J&B scotch in 20 minutes. De Antonio obliged, and before collapsing into a death-like stupor, says he'd just told the New York Post that Warhol understood reality better than anyone.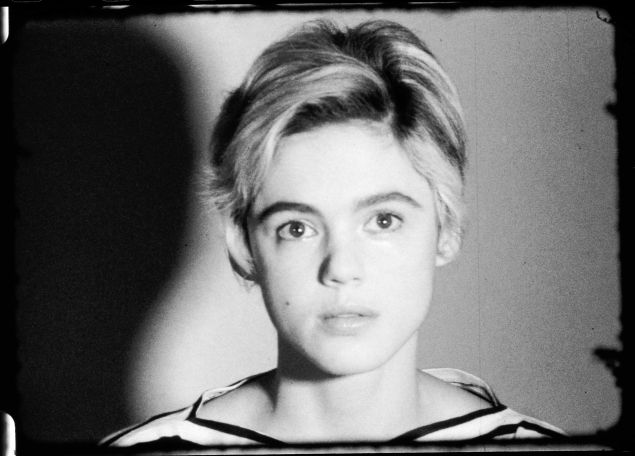 "It's so compelling to me that someone whose career is built as a political filmmaker with films about Nixon, the Vietnam War, the McCarthy hearings would see something in that way." De Salvo remarked, "But there's also something so disturbing about putting this camera up and letting this action happen." While an argument can be made that Warhol's lack of direction actually empowers his actors, it is equally true that throughout his career, it never occurs to Warhol to help his friends and collaborators.
How that coldness relates to gender and specifically women isn't always immediately clear, and since relatively few female experts exist in the field, their absence may also explain the dearth of writing on the subject. But the complexity of the topic at hand, and the ability to move beyond the mythologies driving the Warhol market, may make the work well worth the effort. "His work is not ambivalent," De Salvo said, ultimately absolving Warhol of his sins. "His work is ambiguous and I think that's different."