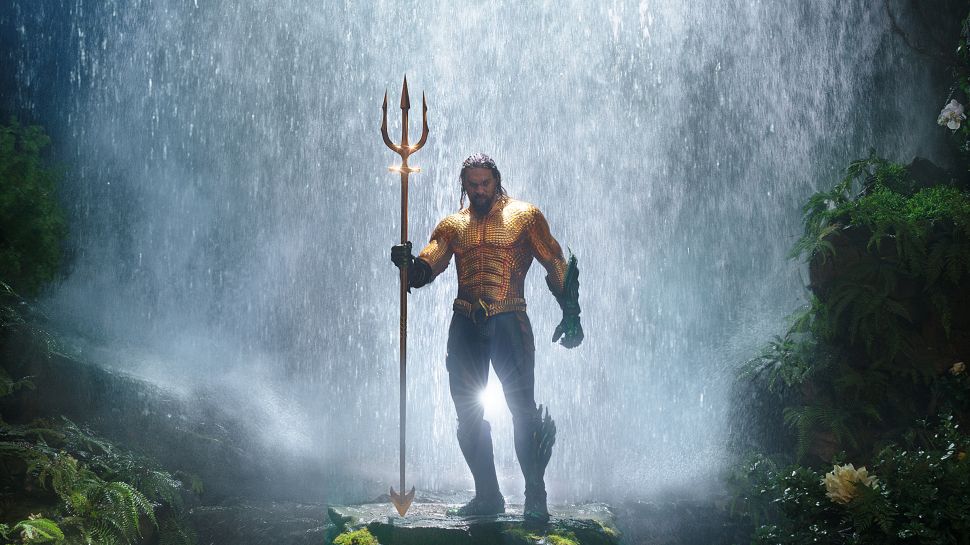 Warner Bros. doesn't need Aquaman to be a hit. The studio would be one of the most successful outfits in Hollywood without releasing its latest superhero adventure. A Star Is Born (which has earned $353 million), Crazy Rich Asians ($236 million), The Meg ($527 million) and Ready Player One ($582 million) all outperformed worldwide expectations this year, and while Fantastic Beasts: The Crimes of Grindelwald is faltering stateside, it's making a killing overseas ($322 million internationally in just 10 days). But because WarnerMedia is a publicly traded company, shareholders like the safety of big-budget superhero tentpoles and the rich returns they can deliver. Thus, Aquaman needs to succeed to help keep the DC Extended Universe alive.
Ever since Justice League flopped, DC Films has made it a point to course-correct. New leadership has been installed that is willing to experiment within the genre; Teen Titans Go! To the Movies proved that the studio is self-aware in the face of past mistakes; and a pair of exciting trailers dominated this year's San Diego Comic-Con. If Aquaman knocks it out of the park, it'll serve as an extra-innings comeback victory for the beleaguered brand.
But what constitutes as a home run for star Jason Momoa and company? Based on the first wave of official social media reactions from critics, it sounds like Aquaman is rock-solid fun, but perhaps not full-blown great. Some critics we spoke to who have seen it compared it to the first Thor film, praising director James Wan's creative visual design while also acknowledging its crowded plot. Overall, though, it sounds like a surefire winner.
You can check out the collection of reactions for yourself below.
It's too early to tell how these reactions will translate to Aquaman's Rotten Tomatoes score, an overblown metric that has unfortunately become inexorably linked to superhero films. The film's full review embargo lifts Tuesday, December 11, ahead of early screenings on December 15 and a national rollout on December 21. We'll know more about it then.