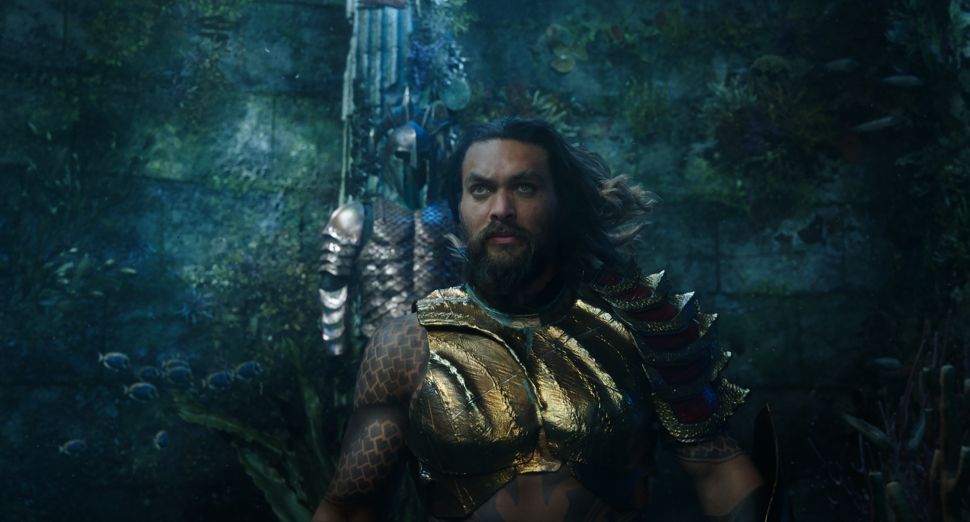 After DC Films' Justice League bombed last year, Warner Bros. realized it needed to take action to right the ship. Hence why the studio has a lot riding on December's Aquaman, which stars Jason Momoa (Game of Thrones) as the legendary Arthur Curry.
Thus far, the DC Extended Universe—which encapsulates the connected stories of iconic heroes such as Superman, Wonder Woman and Batman—has failed to live up to expectations. With Justice League punctuating that point, WB restructured the hierarchy in an effort to breathe new life into its crown jewel IP. Though it's still early, there's room for cautious optimism.
Teen Titans Go! To the Movies, which began production long before WB installed Walter Hamada as the new president of DC Films, was a breath of fresh air that wasn't afraid to mock the studio's own failures. With Marvel sitting out of San Diego Comic Con this year, WB managed to own the spotlight with some splashy new trailers. And with unique filmmaker-driven standalone genre experiments like Joaquin Phoenix's Joker on the horizon, you can see how the fresh regime might win back critical favor.
Subscribe to Observer's Entertainment Newsletter
But for right here and now, DC Films needs the James Wan–directed Aquaman to be a crowd-pleasing, money-making hit. Given the early reactions from a Wednesday screening of the finished film, it may have one.
Aquaman doesn't need to redefine the superhero genre, and nothing about the film's trailers suggests that it will try to. But for DC Films to continue to rebuild its brand, Aquaman does need to connect with fans and critics, while also making a decent chunk of change at the box office (anything less than $700 million would be disappointing). The last thing DC wants is a film as divisive as Batman v Superman: Dawn of Justice.
While these are just the first reactions, early word of mouth has been mostly positive.
Aquaman hit cinemas on December 21.