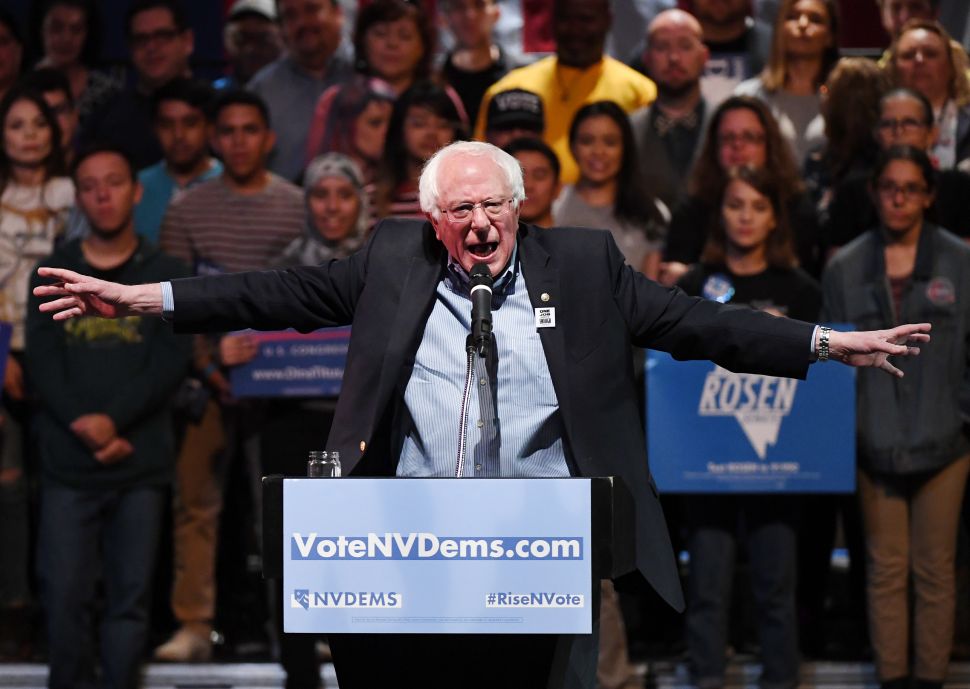 Progressive darling Bernie Sanders on Thursday accused Republican gubernatorial victors Brian Kemp and Ron DeSantis of running "racist campaigns."
"In Florida, Andrew Gillum, who I was proud to stand with even during the primaries, faced week after week of racism from his opponent and allied forces," said the Vermont senator in a statement uploaded to Twitter. "And in the end, I believe those craven attacks founded in 'fear of the other' had an impact on the outcome. Stacey Abrams faced similar attacks, in addition to unprecedented voter suppression."
In Florida's gubernatorial race, DeSantis was loose with rhetoric seen by many as racial dogwhistles—he kicked off his general campaign by saying the last thing voters should want is to "monkey this up" by embracing his African-American opponent's "socialist agenda." Kemp, meanwhile, launched a campaign on the eve of the election targeting Abrams for her support with members of the Black Panthers.
Subscribe to Observer's Politics Newsletter
Sanders also accused President Trump of peddling racism, citing an ad put out by his 2020 campaign for Republican candidates that was pulled by Fox News after backlash.
"We need to offer a vision that all people, regardless of their race or country of origin, are part of a shared destiny as one people," continued the senator. "Part of that effort is to be honest about what our divisive opponents are trying to accomplish and how it is tearing at the very fabric of our democracy and our common humanity."
Sanders' remarks follow an interview with The Daily Beast where he said many white voters in the South "felt uncomfortable" with voting for African-American candidates.
"I think you know there are a lot of white folks out there who are not necessarily racist who felt uncomfortable for the first time in their lives about whether or not they wanted to vote for an African-American," Sanders told the outlet. "I think next time around, by the way, it will be a lot easier for them to do that."