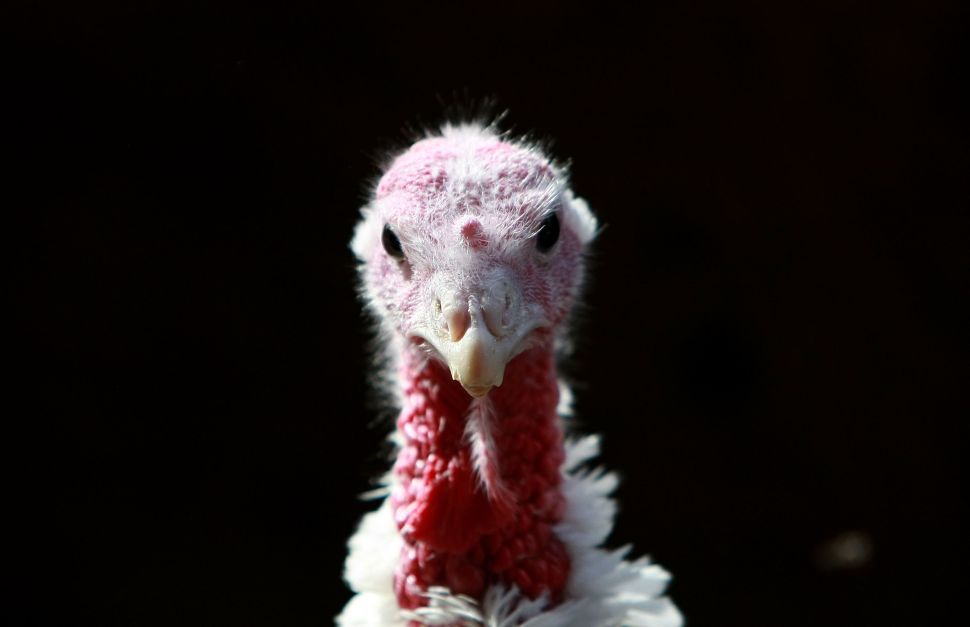 Americans will consume between 45 and 46 million turkeys during the coming Thanksgiving break in the United States, and another 22 million over the Christmas holidays, according to data from the National Turkey Federation. That translates into an estimated six billion pounds of turkey meat—a number that has remained fairly consistent over the past five years, according to the USDA.
What is likely to change this season, however, is how consumers across the United States will be able to enjoy their Thanksgiving Day bird. Specifically, food giant Cargill, the largest private company in the United States, is now enabling consumers to learn all about the farm where their favorite holiday protein was raised—and the farmers who raised them—thanks to the company's new traceability program powered by blockchain technology.
It's "farm-to-table" at scale.
Subscribe to Observer's Business Newsletter
Cargill is one of the nation's largest suppliers of fresh turkeys, and this year the company has enrolled approximately 70 contracted individual family turkey farms in Missouri and Texas into its Honeysuckle White Traceability Program—which tracks each bird from farm through processing to retailer. About a third of the company's 600,000 Honeysuckle White fresh large hens—which will begin to appear in large retailers like Walmart, Kroger, Safeway and Amazon starting Saturday, Nov. 10—will be part of the program.
"Each Honeysuckle White turkey will have an identification code, which can be entered into a website that will guide the consumer to the specific farm that raised that exact turkey," explained Cargill's chief information officer for animal protein and salt, Debra Bauler. "From a marketing perspective, it's a way for consumers to feel connected to the American farmer—to those who are responsible for the food they are serving their families. And from a technology perspective, it represents the complete digitalization of the supply chain. We feel that both are long-term competitive advantages for our product."
To promote these new blockchain-enabled turkeys, Cargill produced a number of moving TV spots that adroitly tie the American Thanksgiving Day tradition to the American family farm.
Fox Business Network commentator Ethan Bearman thinks that Cargill's traceability program will become a standard in the food industry in the not-so-distant future. "We as consumers want to know what we are eating, where it came from, and what went into it. The Honeysuckle White program—as novel as it is—is really a window into the future of where the entirety of the food industry is headed. Today, most non-locally sourced food is a big black box, and we just hope that the FDA, CDC and USDA are doing their job," observed Bearman. "The average consumer of tomorrow will come to expect that that they have full access to where the wheat in their bread was grown, what were the conditions of the cow that provided the milk in their ice cream, and who picked the grapes in their glass of Pinot. The Honeysuckle White traceability program is a watershed moment in the retail food industry."
Sharon Albertson is one of the farmers participating in the Honeysuckle White traceability roll-out. "Now, consumers can see how hard we work and all the effort and care that goes into getting that bird to the Thanksgiving Day table," said Albertson, who runs a multi-generational farm near Eldon, Missouri that has been supplying over 60,000 turkeys a year to Cargill since 1995. "I think that after families gets to know us, by reading about our multigenerational farm and seeing pictures and videos of our family at work, they will have a better understanding of the pride we take in raising these turkeys. I hope this gives them increased confidence in the Honeysuckle White brand."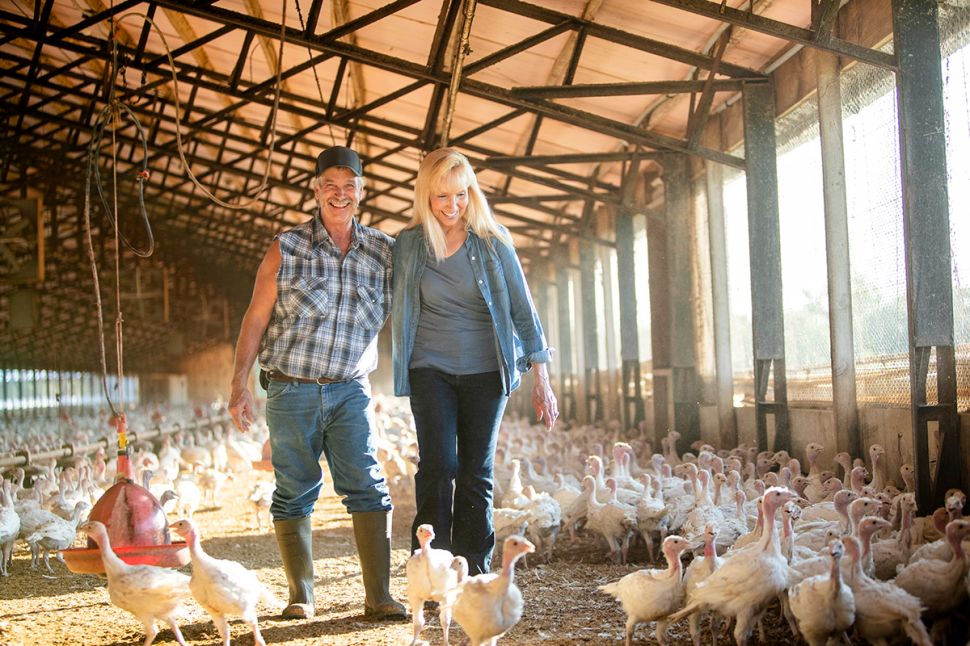 Jonah Stillman is a renowned expert on Generation Z, the cohort of roughly 70 million Americans who were born between 1995 and 2012. He applauds Cargill's move to empower consumers with new features like traceability but cautions company executives not to get too caught up with the "cool factor" associated with blockchain. "Generation Z consumers will absolutely not be dazzled by innovative applications of technologies like blockchain; we actually expect that companies should naturally be enabling consumers to know about the supply chain behind what we eat."
"Companies who engage us and empower us with information about their products' supply chain in a transparent way will earn our loyalty and stoke our passion. Those who are late to realize this will have a lot of ground to make up when our generation becomes a major driver in the marketplace," added Stillman.
Cargill's traceability program will be in place over the 2018 holidays, but all indicators suggest that the program could become a standard feature across an even greater percentage of their turkeys next year.
"If we find—as we expect—that consumers really warm to the idea of learning about the farmers who raised their holiday turkey, we will likely roll this traceability feature out across an even greater breadth of food products in the near future," said Bauler. "Even if some people don't end up looking up the origins of their turkey, we hypothesize that there is a certain sense of trust and transparency conveyed to the consumer by merely knowing they could have, should they have chosen to do so."
That's an important observation for some squeamish city dwellers for whom the whole idea that a turkey was once a living, breathing animal may be TMI and who would rather not know the backstory behind their steaming slice of turkey sitting on a holiday plate, adjacent to a pile of mashed potatoes.
There is one additional potential benefit to the Honeysuckle White Traceability Program that may have even escaped Cargill's expert marketers: With this season's increasingly divisive political mood—which is bound to create more than the average amount of tension around the typical Thanksgiving Day table of extended family members—being able to talk about the turkey and where it was raised may deflect the conversation from entering more controversial topics… at least until the tryptophan in the soporific fowl kicks in, forcing everyone to seek refuge in a nearby La-Z-Boy.