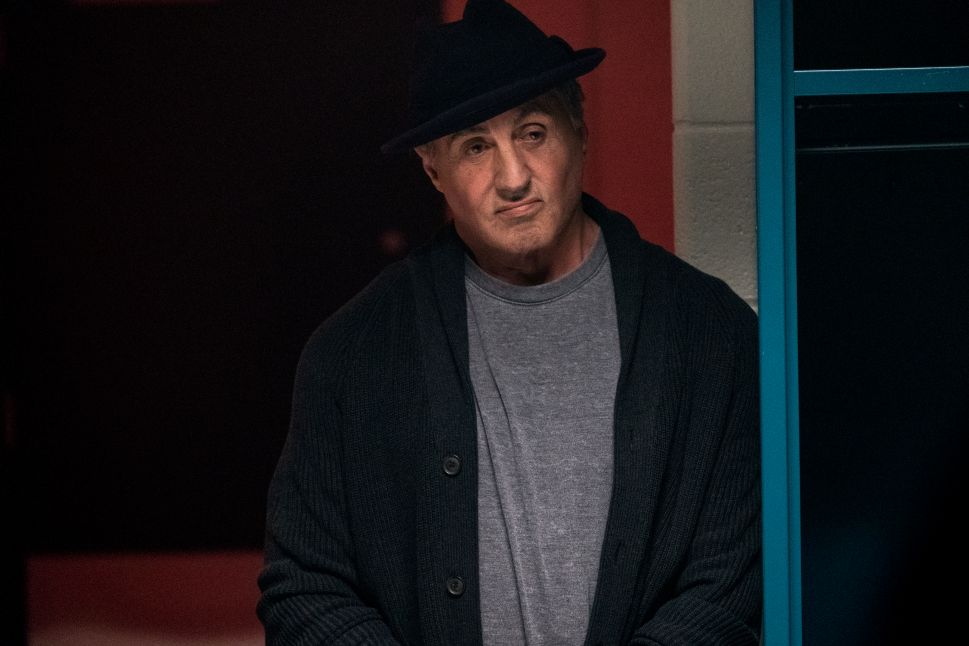 Just this week we discussed how Michael B. Jordan's Creed franchise has been set up to offer us a more definitive conclusion for its hero, something the Rocky series never did. Now it looks like the tides have turned, as Sylvester Stallone says he's leaving the ring once and for all. In a video posted to Stallone's Instagram page, the actor makes a speech celebrating the success of Creed II and declaring that the torch has been passed to Jordan's Adonis Creed.
"Well, this is probably my last rodeo because what I thought happened and has happened, I never expected," Stallone said. "I thought Rocky was over in 2006, and I was very happy with that. And then, all of a sudden, this young man presented himself and the whole story changed. It went on to a new generation, new problems, new adventures, and I couldn't be happier because as I step back 'cause my story has been told, there's a whole new world that's gonna be opening up for the audience, for this generation." Hugging Jordan, Stallone said: "Now you have to carry the mantle."
Subscribe to Observer's Entertainment Newsletter
Continuing in the video's caption, Stallone seemingly put to bed his legendary character. "I just want to thank everyone around the whole wide world for taking the Rocky family into their hearts for over 40 years," he writes. "It's been my ultimate privilege to have been able to create and play this meaningful character. Though it breaks my heart, sadly all things must pass… and end. Keep punching, I love you kind and generous people, and Rocky loves you too."
No one knows what this means for Creed III. Stallone's Rocky dealt with cancer in 2015's Creed, and Stallone cowrote the script for Creed II. Should the character pass away off-screen, it's unclear if Stallone would continue working behind the scenes with the franchise. He is starring in a new John Rambo movie, Rambo 5: Last Blood, after all.
Either way, it's been a pretty glorious eight-film, 40-plus-year run. We'll miss ya, Rock.