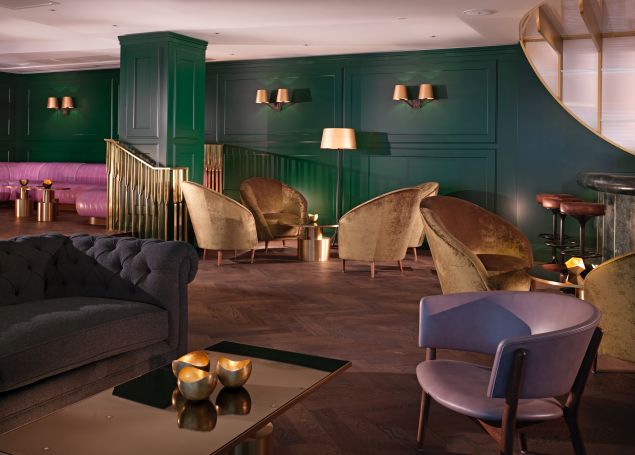 The world's best bartender may be closing the world's best cocktail bar, but for two nights only he'll be bringing it from London to Washington, D.C.
Ryan Chetiyawardana launched Dandelyan at the swanky Mondrian London in 2014 to fawning reviews. Both he and his cocktail lounge, located on the south bank of London's Thames river, have received numerous accolades over the past four years, including the top spot on the annual World's 50 Best Bars list in September. However, just two days before being crowned No. 1, Chetiyawardana (widely known as Mr. Ryan Lyan, because he's aware his name is a mouthful), disclosed that he's shutting down Dandelyan early next year and opening a new bar in the very same space.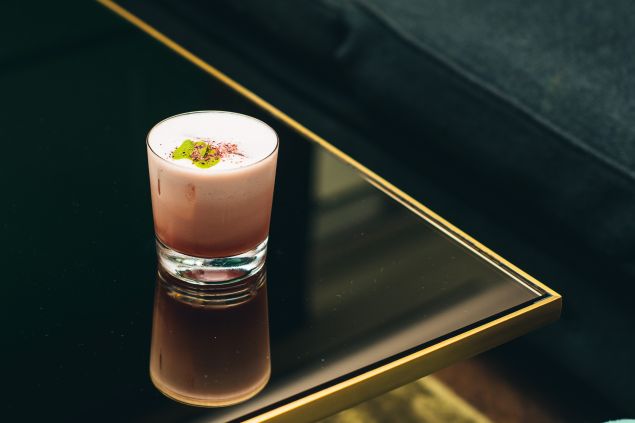 In the meantime, Chetiyawardana isn't just kicking his feet up with a Monkey Puzzle (a bewitching blend of Courvoisier VSOP, hogweed, elderberry and apricot). Instead, he's dropping his talents stateside with a Dandelyan pop-up at D.C. speakeasy The Gibson. The takeover will last just two evenings, November 26 and 27.
Subscribe to Observer's Lifestyle Newsletter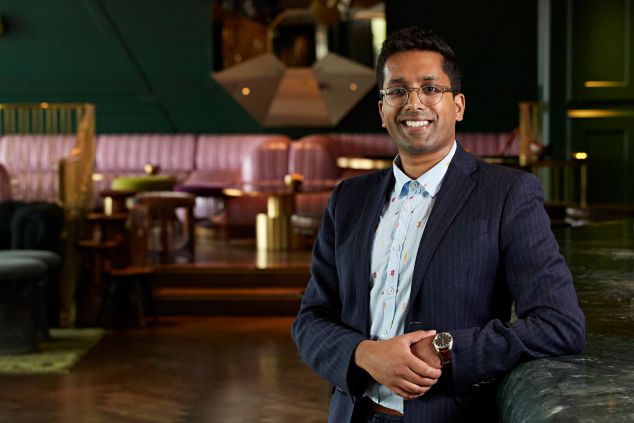 "I visited the city for a talk a little while back and totally fell in love," Chetiyawardana told Observer via e-mail. "A couple of good friends who travel always spoke so highly of it. I love capital cities, but there's something really warm and welcoming about D.C. We've got some old friends who have some amazing bars there, but we also wanted to explore a new collaboration."
The chill, candle-lit lounge is hidden behind an unmarked door at 2009 14th St. NW. and has bar seating, red banquettes and an outdoor space. Its strict "no standing" rule limits overcrowding and minimizes the din. The result is a smooth sipping experience that feels proper and civilized and, dare we say, just a bit British.
"We'll bring some of the touches that make Dandelyan recognizable, and we have a totally killer menu design planned," Chetiyawardana said, "but we also want to marry with The Gibson's styling and not interfere too much with the space."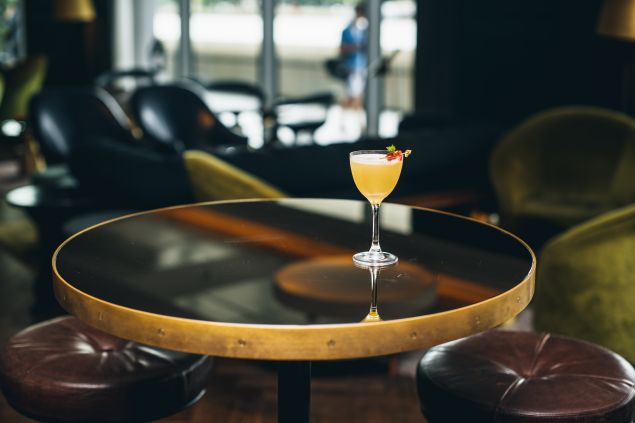 This probably means guests won't be seeing Dandelyan's signature forest green walls, bubble gum pink banquettes and brass accents. The potent, inspired drinks menu, however, should travel overseas quite nicely.
The mixologist promises classic Dandelyan cocktails (here's hoping the Koji Hardshake—whisky, lemon juice, koji, cream sugar and licorice bitters—makes the cut) as well as adapted favorites, collabs and a few Gibson mainstays.
Those unable to hit up D.C. this month still have time to check out Dandelyan across the pond before its big farewell. "We have some great parties planned," Chetiyawardana said. "For now, we're concentrating on seeing out the bar in style." As for the future of the space, he's pretty coy. "We'll reveal plans soon."