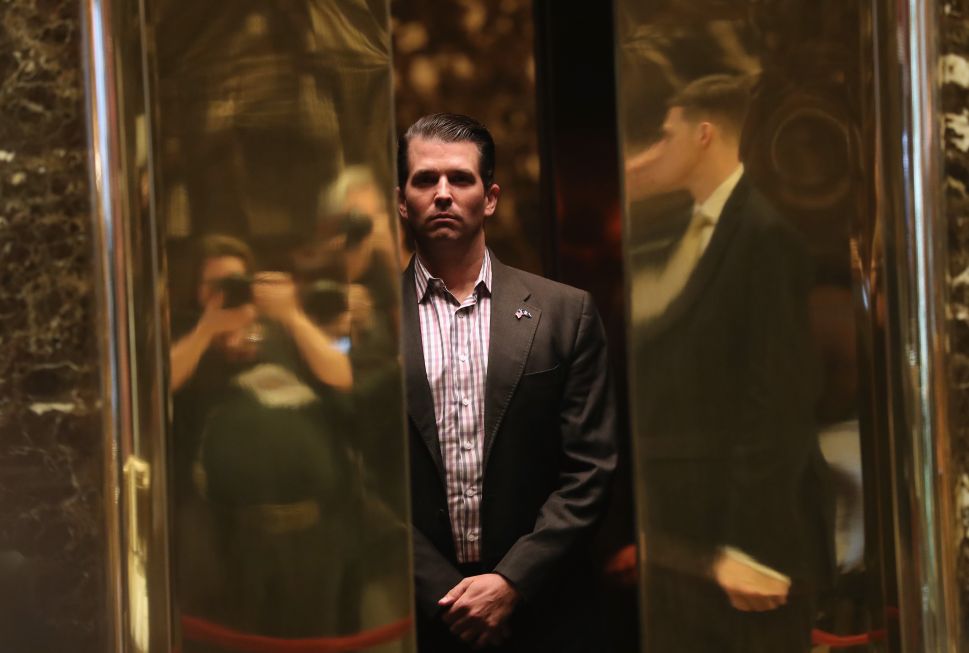 Fresh off their House takeover, congressional Democrats are already taking a more aggressive stance toward the question of Russian collusion. Speaking with USA Today, Congressman Adam Schiff (D-Cali.)—who is poised to lead the House Intelligence Committee in January—said he plans to probe a phone call Donald Trump Jr. made days before meeting with a Russian attorney in 2016.
"Republicans refused to look at the phone records so that we could find out [who the caller was] because they were afraid of what the answer might be," the California Democrat told the publication.
On June 6th, between calls to and from Emin Agalarov, Trump Jr. was in contact with an unknown number for three to four minutes. Democrats suspect the caller's identity may be then-candidate Donald Trump—which could mean the president had advance knowledge of the infamous Trump Tower meeting he has repeatedly denied knowing about ahead of time.
Subscribe to Observer's Politics Newsletter
Schiff called House Republican attempts to conceal the caller's identity the "clearest example" of obstruction. GOP Intelligence committee spokesperson Jack Langer in turn told USA Today that Schiff "doesn't have the best track record in proving his various conspiracy theories."
Despite recent reports that the the president's son is concerned about being indicted by the special counsel, a friend close to Trump Jr. who spoke to him about the story told Observer that he remains unfazed by Schiff's bluster.
"He was basically, like, 'Yawn,'" the source said of Trump Jr.'s response to Schiff's probe threat. "They're going to come up with a thousand of these things. Like, let's see his credit card statements the day he had that meeting."
The source also claimed that the mysterious phone call Trump Jr. had was not with a blocked number, but rather a private number.
"When The New York Post calls, when Fox News calls, it comes in as private," said the source. "He's on the phone a thousand times a day. If you showed me a phone call from two weeks ago and asked me what a private number coming in was, I'd say you were out of your mind."
Although House Republicans in March ended their investigation into Russian interference, Democrats are expected to issue subpoenas galore when they arrive in Congress at the start of the new year.
"We can't obviously force them to work with us," Schiff told USA Today about cooperating with House Republicans. "They'll have to make the decision for themselves whether they're interested in finding out the truth or they're interested in merely being extensions of Rudy Giuliani."