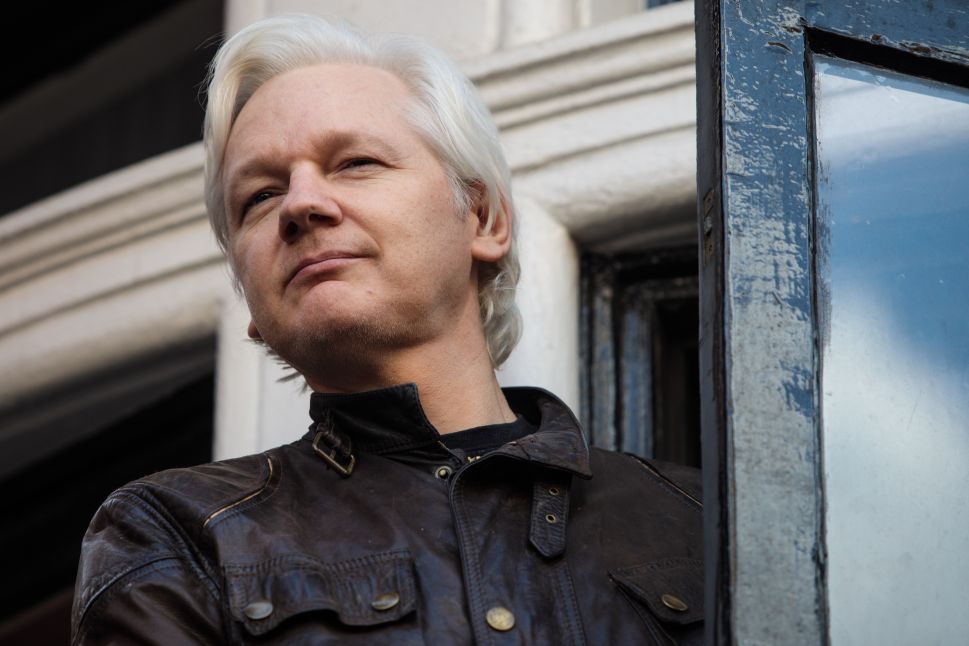 Ecuadorian intelligence claims WikiLeaks founder Julian Assange met with former Trump campaign chairman Paul Manafort in London.
In an internal document obtained by The Guardian, the country's Senain intelligence agency describes Paul Manafort as one of several well-known guests to visit Assange at London's Ecuadorian embassy, along with unspecified "Russians." Sources in Ecuador tell the publication that Manafort's visit to the embassy was not logged.
"Embassy staff were aware only later of the potential significance of Manafort's visit and his political role with Trump, it is understood," reports The Guardian.
Subscribe to Observer's Politics Newsletter
The publication says Manafort met with Assange in 2013, 2015 and in spring 2016—coinciding with the former lobbyist's tenure as the Trump campaign's chairman. Months after Manafort is said to have met with Assange for 40 minutes in 2016, Wikileaks published a trove of emails from DNC officials hacked by Russian military officials.
Manafort denied the claim and called the assertion that he was involved in the hack "100% false." Wikileaks has also denied that the meeting ever took place, tweeting that their organization "is willing to bet the Guardian a million dollars and its editor's head that Manafort never met with Assange."
"It's especially telling that the three alleged visits are not logged with the Ecuadorian Embassy," former Trump advisor Michael Caputo told Observer. "I've never heard of the Embassy failing to log an Assange visitor, and the Guardian is asking us to believe all three alleged visits, across several years, were not logged."
After reaching a plea deal with federal prosecutors in September, Manafort lied repeatedly to investigators working for the special counsel's team while withholding information pertinent to the Russia investigation, according to a court filing from Monday.