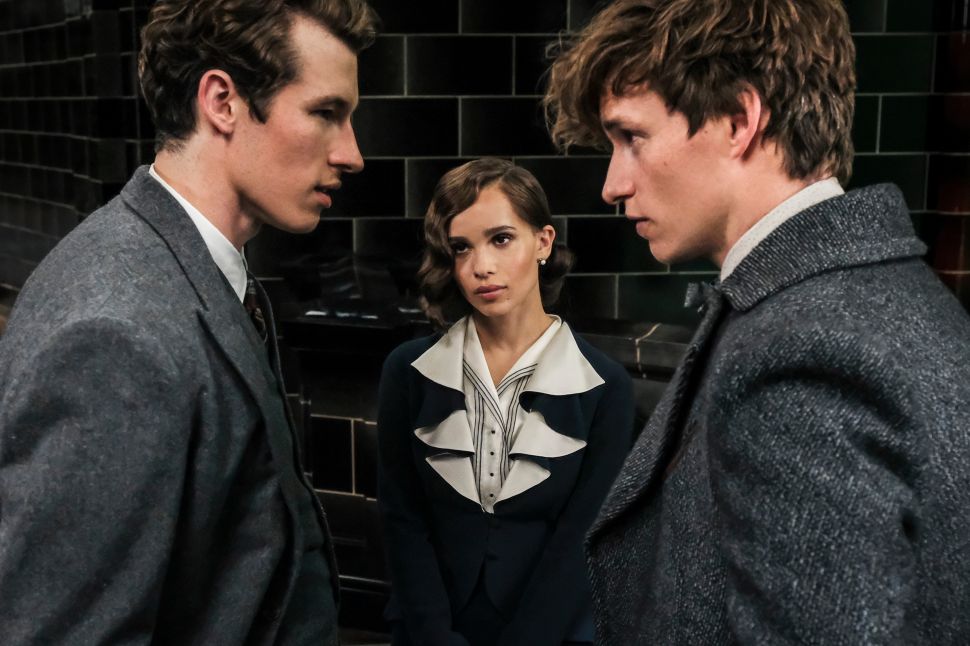 We've long said that the Fantastic Beasts franchise will only get better the more it embraces its Harry Potter DNA. That's why we're more excited for The Crimes of Grindelwald, which features characters and references related to the main saga, than we were for the largely standalone story of the first film, 2016's Fantastic Beasts and Where to Find Them. It's also why we like what we're hearing now from star Eddie Redmayne.
In a recent interview, Redmayne was asked which Harry Potter character he'd most like to see in a future Fantastic Beasts installment. While we know who we'd want, the actor gave a surprisingly good answer.
"Hagrid," he told CinemaBlend. "And I'm secretly hoping that at some wonderful point, maybe if I say it enough times to J.K. Rowling, like, a little mini Hagrid might arrive."
Though the Fantastic Beasts franchise takes place in the late 1920s, magical beings enjoy a longer lifespan than Muggles, so it's not out of the question that a young Rubeus Hagrid might pop up in the near future. According to the Harry Potter Wiki, he was born in 1928, after all. If Fantastic Beasts 3 takes place 10 to 15 years after The Crimes of Grindelwald, we could very likely catch a glimpse of a teenage version of the fan favorite.
Given the mostly positive early reactions to the upcoming sequel and its solid box-office tracking projections, there's no reason why Warner Bros. wouldn't continue what was originally meant to be a five-picture franchise.
Writer J.K. Rowling has said that the series is meant to span 19 years, from Newt Scamander's first trip to New York City in 1926 to when Dumbledore defeated Gellert Grindelwald in 1945. That means there's ample room in the time line for additional cameos of integral characters. For now, we'll have to see what surprises The Crimes of Grindelwald offers when it hits theaters November 16.