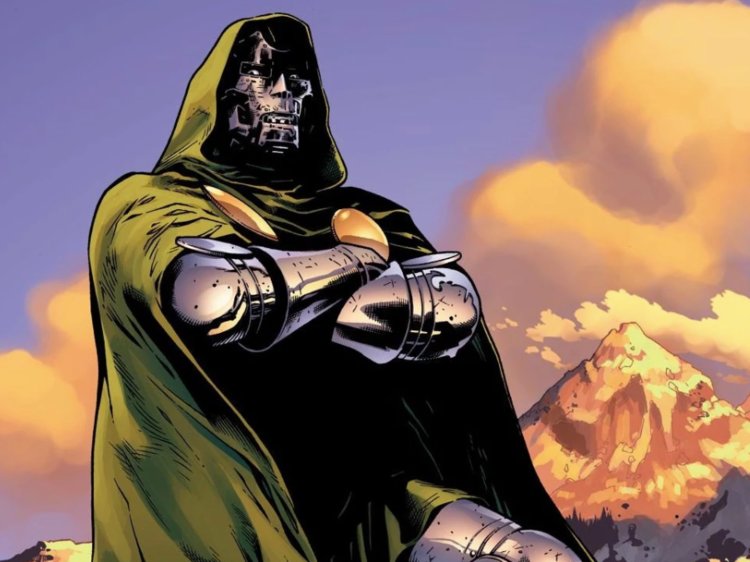 The Disney-Fox merger will be a done deal by early 2019, and as we've tracked its progress, we've speculated what it will mean for the Marvel Cinematic Universe. Specifically, we've looked at how popular characters can be folded into the MCU and how the recasting of the X-Men and Fantastic Four should shake out. (We're nerdy like that.)
Given the timetable for the merger's completion, it's unlikely that the Doctor Doom movie currently in development from Fargo and Legion showrunner Noah Hawley will survive. Earlier this year, Hawley told Observer about his vision for the project, which we think Disney would be wise to follow through on. "It's something that [Captain America] Winter Soldier did really well, which was kind of make a Cold War thriller movie out of a superhero movie," he said. "This is different than that, but it does have this idea of, and I don't want to say too much about it, but it is a mixture of genres. The mandate is not to relaunch the Fantastic Four franchise as much as it is to take this fascinating and under-served character and really build a movie about him where we ask the question: Is he a hero? Is he a villain? What does he really want? We're able to explore these questions in a serious way."
Sadly, Hawley's vision is not expected to survive the merger, but that doesn't mean the Mouse House is going to permanently shelve the iconic villain, who was previously played by Julian McMahon and Toby Kebbell. Doctor Doom is too valuable not to be revived. So with that in mind, here are our picks for the top candidates to fill his formidable boots.
Robin Wright
In our Fantastic Four recast piece, we lobbied for Wright to take on the role of the Latvian dictator. And guess what? She's still our top choice. Yes, we realize we're gender-swapping the character. And yes, we just don't care.
Wright has cemented her status as one of the all-time best femme fatales (and so much more) with Netflix's House of Cards. Now that Kevin Spacey is exiled from Hollywood, her Claire Underwood will lead the show's final season, but after that her schedule is wide open, save for a cameo in Wonder Woman 1984. Wright is perfect at playing steely, cunning and cooly cruel leaders who'll stop at nothing to fulfill their mission. Does that not sound exactly like Doom, a genius foreign dictator who genuinely believes he is contributing to the greater good?
Dan Stevens
Stevens is already familiar with Hawley and his take on comic book material—he stars as David Haller, the lead in Hawley's FX series Legion. He's still best known for his role on Downton Abbey and for playing the Beast in Disney's live-action 2017 retelling of Beauty and the Beast. But while he may not be a "name" in the same way that Benedict Cumberbatch (Doctor Strange) and Brie Larson (Captain Marvel) were when Marvel snatched them up for its universe, he's proven to be versatile and talented.
If Disney and Marvel Studios really want to pave the way for a post-Avengers world, keeping Hawley on board makes sense. It would offer the MCU a bold new direction, and Stevens could become Marvel's version of Darth Vader. Anyone who's seen him in Netflix's Apostle knows he's got a dark side.
Rami Malek
The Mr. Robot star and Emmy winner is currently gracing the big screen, playing Freddie Mercury in the new Queen biopic Bohemian Rhapsody, a role that has been generating Oscar buzz for weeks. Though the movie itself isn't getting amazing reviews, it wouldn't be a shock to see Marvel scoop up Malek while he's hot—just like it did Larson after her breakout turn in Room.
Malek's performance as Mr. Robot's hacker antihero Elliot Alderson borders on insane, but there's also something inviting about it. He brings humor to a tortured character and a psychological gravitas to the entire series. Marvel should focus on creating more complex and engaging villains in the mold of Erik Killmonger (Michael B. Jordan) and Thanos (Josh Brolin). Its cinematic universe deserves well-written antagonists that elevate its stories, and Malek is an ideal candidate to deliver a layered performance and unearth the sympathy buried deep within Doctor Doom. His performance would definitely be memorable.