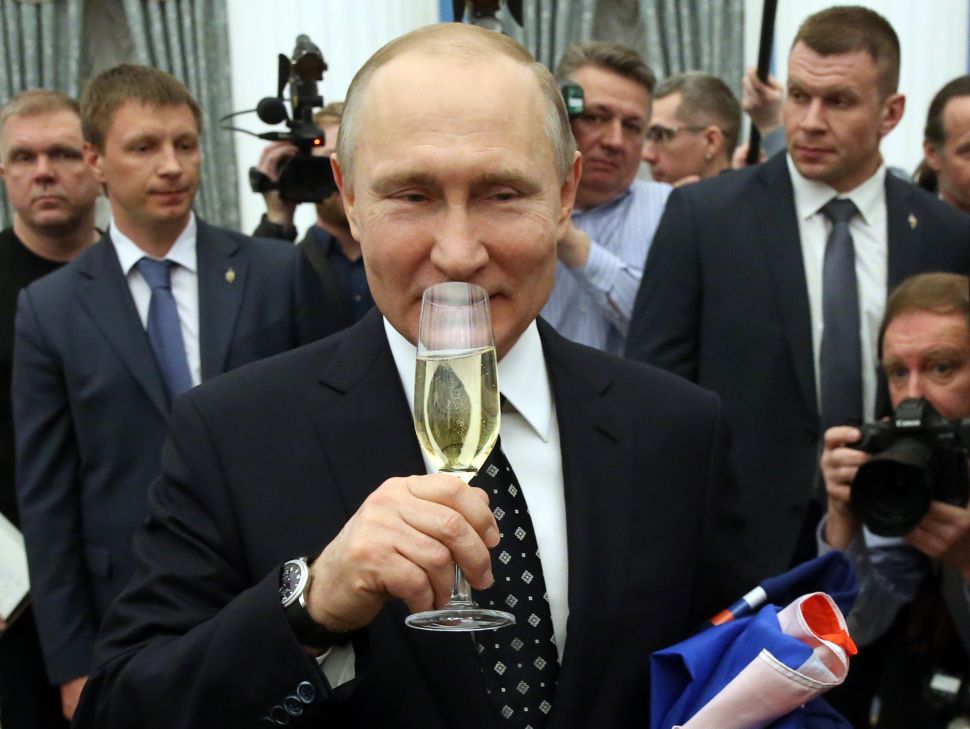 Former Trump Organization advisor Felix Sater claimed it was his idea to gift a $50 million Moscow penthouse suite to Vladimir Putin.
"In Russia, the oligarchs would bend over backwards to live in the same building as Vladimir Putin," Sater told BuzzFeed News. "My idea was to give a $50 million penthouse to Putin and charge $250 million more for the rest of the units. All the oligarchs would line up to live in the same building as Putin."
Conversations between the Trump Organization and Moscow over the skyscraper development occurred throughout the 2016 election, prompting Sater to seize on the media frenzy.
Subscribe to Observer's Politics Newsletter
"I figured, [Trump's] in the news, his name is generating a lot of good press," Sater told BuzzFeed earlier this year. "A lot of Russians weren't willing to pay a premium licensing fee to put Donald's name on their building. Now maybe they would be."
In a follow-up exchange with The Daily Caller on Friday, Sater called a Putin penthouse part of a "spitball marketing conversation" in the Trump Organization's stalled quest to build a skyscraper in Moscow.
"[The conversation] lasted all of two minutes on the subject," Sater messaged the publication.
Although President Trump and a Kremlin spokesperson claimed conversations about the real estate development ceased in January 2016—and did not involve direct contact between the two parties—new statements from Michael Cohen about the defunct deal's timeline are reshaping Russiagate.
Cohen on Thursday pleaded guilty to lying to Congress about when conversations surrounding a Moscow skyscraper ceased, claiming they extended well into 2016 as Trump become the Republican frontrunner.
Calling his former attorney a "weak person," Trump in response said "there would be nothing wrong" with pursuing the project during the election.
"There was a good chance that I wouldn't have won, in which case I would have gotten back into the business, and why should I lose lots of opportunities?" the president told reporters.