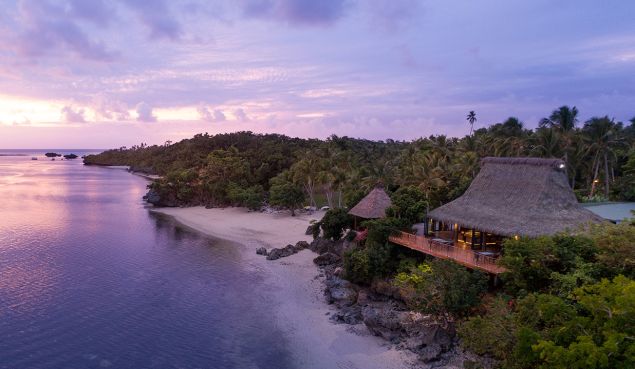 The Duke and Duchess of Sussex's recent royal tour of Australia, Fiji, New Zealand and the Kingdom of Tonga included no less than 76 engagements in 16 days. Meghan Markle had to edit her schedule a tad after announcing her pregnancy, but she and Prince Harry did manage to eke out some alone time. And they did it in the most over-the-top way possible: by flying to a private island in Fiji for a night.
The couple stayed at the 800-acre Vatuvara Private Islands resort, which opened in September 2015 and includes only three villas, each with its own lavish perks. Here's everything to know about the ultra-exclusive hideaway.
Subscribe to Observer's Travel Newsletter
Vatuvara is the epitome of private—only six people can stay there at a time. 

 

Courtesy Vatuvara Private Islands
You reach the island by seaplane.
Guests are escorted to and from Vatuvara via a one-hour flight on the resort's own private Twin Otter aircraft. The Duke and Duchess of Sussex reportedly took a helicopter, though.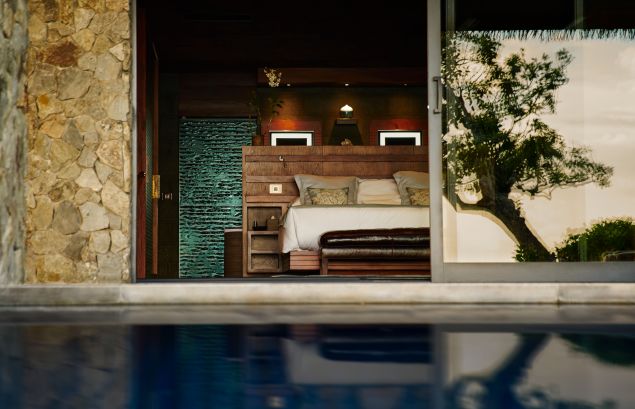 The three villas are basically spas with beds. 
The 4,000-square-foot Saku Villa and the 4,550-square-foot Vatu Villa have nearly identical layouts, though Saku is a bit more secluded. Each has a king-size bed, lounge and entertainment areas, large stone baths, indoor and outdoor showers, stone and timber decks, and private heated infinity pools with ridiculous views of the sea. Guests can enjoy personal massages and yoga and chill in a bure, which is a Fijian word for a wood and straw hut.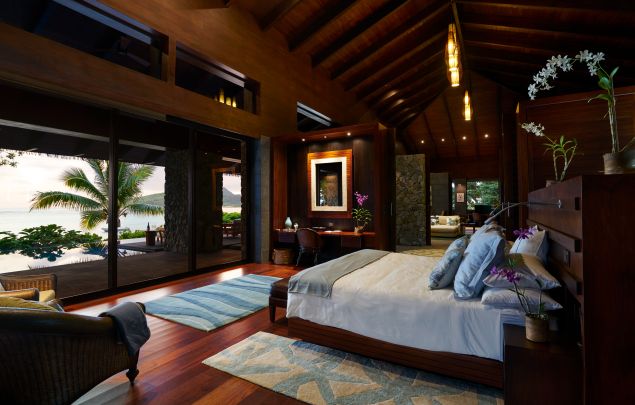 The 7,000-square-foot Delana Villa is the largest of the three, with all of the above features in addition to a private spa, a library and a dedicated massage room, because sometimes a bure just doesn't cut it. Rates range from $4,300 to $5,800 per night (everything included), and if you're looking for maximum privacy you can buy out the whole island.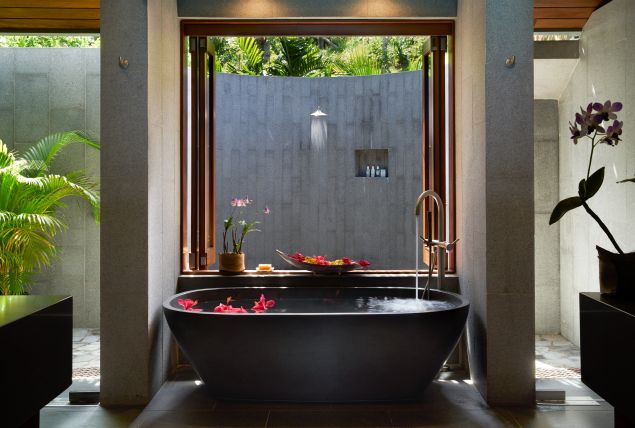 Each villa comes with personalized liquor and wine and its own masseuse.
The oceanfront villas are fully equipped with enough Pure Fiji bath and skincare products to set even Gwyneth Paltrow at ease, in addition to yoga mats, robes and the alcohol of your choice. Each includes a personal masseuse, so you never really have to leave your bure.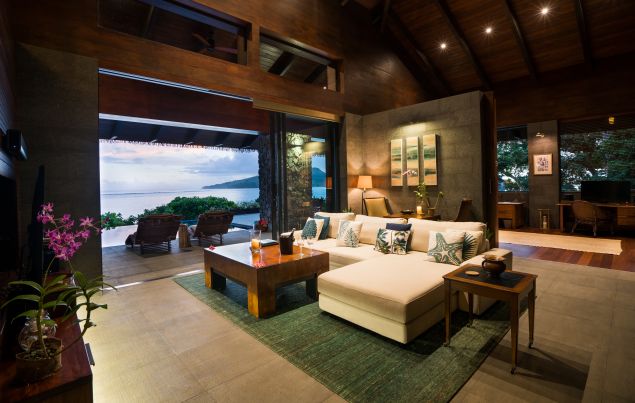 Even the dining experience is customized. 
The staff at Vatuvara's two seaside restaurants creates custom, organic gourmet menus based on taste preferences and dietary restrictions. Potential dishes include smoothie bowls, lemon soufflé pancakes and kokoda, a traditional Fijian coconut fish. Jim's Bar & Grill is more casual, with baked goods, juices, salads and a wood-burning pizza oven for island-esque breakfasts and lunches. Valhalla Restaurant features veranda seating in a slightly more formal setting.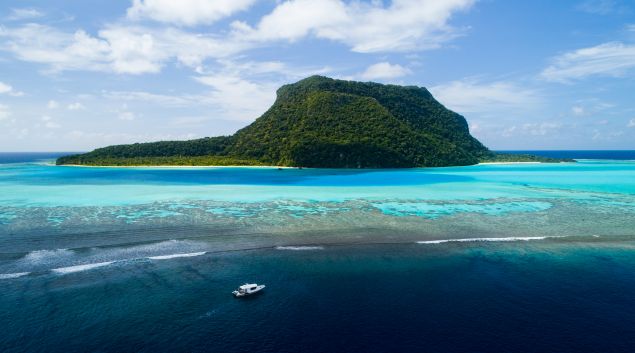 If you get bored, you can just go to a different private island.
Vatuvara will also arrange one of their three boats to take you to an entirely uninhabited tiny island for a champagne picnic, where you can spend the day exploring, snorkeling and sunbathing on the beach.
The activities are very surf and turf. 
When you're not luxuriating in your bure, you can fish, scuba dive, or hit a few balls on the putting green or at the four-hole golf course. However, we suspect that professed yogi and erstwhile lifestyle blogger Markle opted for the lotus position or partook in one of the island's gourmet cooking classes.