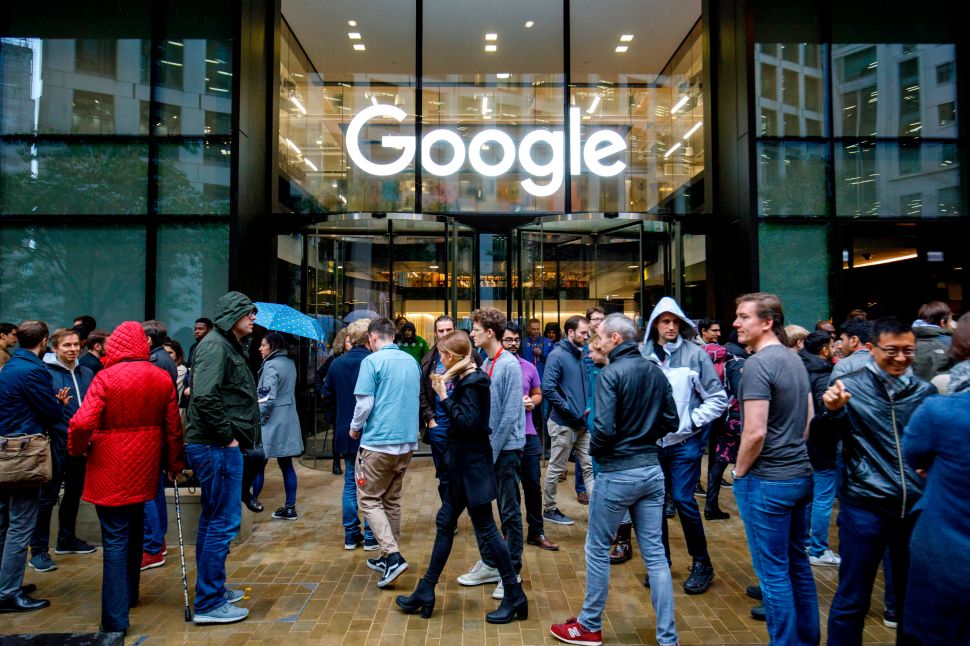 On Thursday, thousands of Google (GOOGL) employees globally are participating in a walkout to advocate for structural changes at parent company Alphabet (GOOGL) in the wake of multiple sexual harassment allegations against several Google senior executives, including Android creator Andy Rubin and Google X director Richard DeVaul, which were revealed in a bombshell New York Times investigation last Thursday.
Specifically, the walkout is to protest Google's intentional protection of star employees from misconduct allegations, in some cases forcing victims to keep silent and giving large severance packages to those accused of sexual misconduct.
The walkout started Thursday morning in Google's Asia and Europe branches during the early morning hours in the U.S.
Subscribe to Observer's Business Newsletter
According to the Times investigation last week, Andy Rubin, who led the creation of the Android mobile software at Google, was paid $90 million after he was asked to resign in 2014, following a complaint from a female Google employee accusing him of sexual harassment.
Rubin's exit package had been kept secret within Google for over four years until the Times report came out last week.
The investigation also surfaced a 2013 sexual harassment case involving Richard DeVaul, a senior executive at Google X, the company's research arm specializing in futuristic projects, such as flying cars. The complaint alleged that DeVaul had sexually harassed a job applicant during the interview process.
Pressured by employee outcry over the Times revelation, DeVaul admitted to the wrongdoing in a statement on Tuesday and resigned from the company with no severance pay.
The same day, Google CEO Sundar Pichai said to employees in a email that, over the past two years, the company had fired 48 employees for sexual misconduct and that none of them received exit packages.
In a second email on Tuesday, Pichai said he was "deeply sorry for the past actions and the pain they have caused employees." He promised to "take a much harder line on inappropriate behavior" in the future and said that those who were to participate in the Thursday walkout would "have the support [they] need."
Here are some photos and videos of the walkouts at Google's overseas offices posted on Twitter overnight:
Zurich, Switzerland
Thailand
Singapore
Dublin, Ireland
London, U.K.
New York City