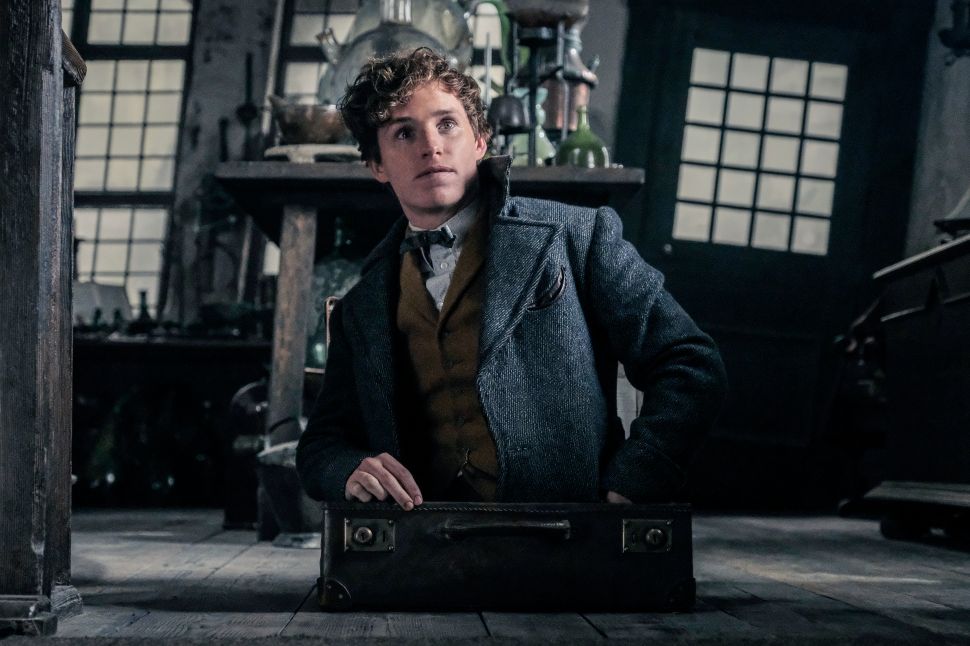 Following the merger of AT&T and Time Warner, the newly formed WarnerMedia began outlining ambitious plans to become King of Content in Hollywood. One major building block of that goal is challenging Netflix (NFLX) by reinvigorating HBO with a wealth of resources and developing its very own streaming service, which Variety reports will launch in the United States sometime late next year. The unnamed streaming service is open to licensing shows and movies from outside production houses, but will also have access to brands within the Warner Bros. and HBO banners.
With WB's Fantastic Beasts: The Crimes of Grindelwald looking at a gaudy worldwide box-office opening this weekend and three more films in the franchise on the docket, it's not as if audiences are wanting for Wizarding World content. But WarnerMedia would be more foolish than Ron Weasley in potions class not to leverage the brand and develop some type of Harry Potter television series for its new streamer. No, J.K. Rowling doesn't seem to be the biggest fan of the idea, but a global property of that stature would go a long way in attracting early customers.
Subscribe to Observer's Entertainment Newsletter
Like George R.R. Martin's A Song of Ice and Fire world, there is endless fictional history to mine story ideas from, much like what HBO is doing with its Game of Thrones spin-offs. Here are a few Potter-related options WarnerMedia should consider.
Rebuilding the Magical World
For all the glorious carnage and magical nuances in the Harry Potter series, we don't get much of an idea of how this society operates when it's not directly dealing with the threats of genocidal dark wizards. It would be fascinating to see the magical community rebuild itself following the defeat of Lord Voldemort at the Battle of Hogwarts. Much like Rogue One: A Star Wars Story served as an intermediate chapter between Revenge of the Sith and A New Hope, a Harry Potter series set in this time line could help bridge the gap between Deathly Hallows and the Broadway spectacle of Cursed Child, which regroups with our characters as parents roughly 20 years later.
We don't even need Harry, Ron and Hermione for this one; it would equally compelling to learn the ins and outs of the Ministry of Magic and Hogwarts as the pillars of the magical community recover in a state of postwar peace. Give us The West Wing of the Wizarding World with Alex Gansa and Howard Gordon (Homeland) showrunning—because we just naturally assume Aaron Sorkin would pass.
The Marauders
Harry Potter faithful are quite familiar with The Marauders Map, Harry's handy-dandy magical chart that lets him know the location of everyone in the Hogwarts Castle. So why not develop a prequel series around the originators of the map: James Potter (Harry's father), Sirius Black, Remus Lupin and Peter Pettigrew. Given the crucial roles each played throughout the series, it would be fascinating to see them in their younger years.
Imagine planting the seeds of darkness in Peter's soul and seeing Remus' unfortunate run-in with a werewolf, or witnessing the burgeoning love between James and Lilly and the slippery slope of Sirius. There are a lot of connections that can be drawn from this point in time to the main Harry Potter saga that would help fill in a lot of the remaining blanks. Steven Knight (Peaky Blinders) could be a good choice to get this off the ground.
The Deathly Hallows
You can't argue the true story behind this myth wouldn't be an absolute home run. You just can't.
https://www.youtube.com/watch?v=TgmEEDyeDv8
Ava DuVernay is busy with feature films—DC's New Gods is a highly intriguing project—but we'd love to see her help craft this legend.