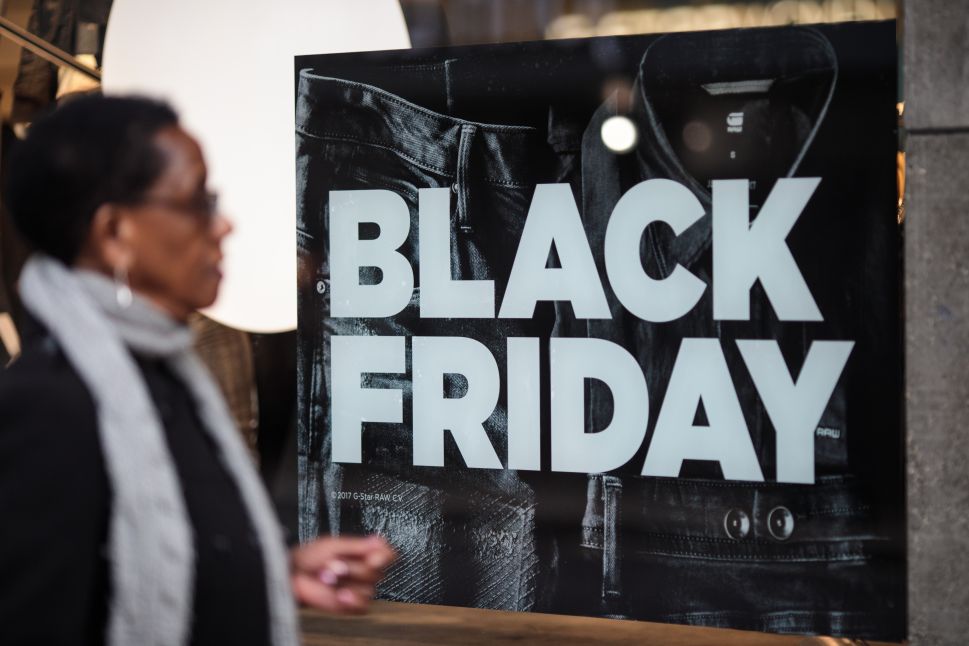 American shoppers will spend a record amount of money at online stores during the upcoming November-December holiday shopping season, according to Adobe Analytics' 2018 holiday forecast released on Thursday.
Adobe's annual report on holiday shopping, which analyzes over 55 million products sold by U.S. online retailers of all sizes, is the most comprehensive study in the retail industry.
This year, American online shoppers are expected to spend a total of $124.1 billion over the November-December season, a record high and a 14.8 percent jump from last year. Divided by the total number of U.S. internet users, that translates into roughly $423 in spending per online shopper.
Subscribe to Observer's Business Newsletter
The five-day period between Thanksgiving and Cyber Monday alone will drive $23.4 billion worth of online sales, the report predicts.
Of the three major annual shopping events—Black Friday, Cyber Monday and Thanksgiving weekend—Cyber Monday will see the highest volume of sales ($7.8 billion), followed by Black Friday ($5.9 billion) and Thanksgiving weekend ($3.3 billion).
An interesting finding in the report is that online retailers with a brick-and-mortar presence will have a strong advantage over 100 percent online stores, such as Amazon.
That's because online shoppers increasingly want to see a product in person before purchasing, the Adobe report found. In a survey of over 1,000 U.S. consumers, 47 percent of respondents said they would visit a store to see a product before buying online. Among millennials, 58 percent of respondents said the same. 
Consumers also increasingly prefer the option to buy-online-pickup-in-store (BOPIS) over standard two-day shipping, especially with retailers that have a large network of physical shops. Per Adobe, the top 25 percent of U.S. retailers (by size) have seen a 250 percent growth in BOPIS since January 2018.
"For most retailers now, the online and offline experiences are blending together much more," Taylor Schreiner, director of Adobe Digital Insights, told Observer, adding that Amazon's acquisition of Whole Foods and the opening of physical stores (like Amazon Go) are the leading examples of this trend.
"Now competition among retailers is for who can best fulfill customer expectations in both the real and virtual worlds. The focus on both online and offline certainly changes the competitive landscape," Schreiner said.
All of these numbers paint a bright outlook for retailers—if they are able to fulfill such demand at a reasonable cost.
Due to a current labor shortage, many retailers are already feeling the challenge of hiring temporary workers for the holiday season. According to a recent analysis by labor market consultant Challenger, U.S. retailers are expected to collectively hire 700,000 seasonal workers this year, a record high since 2015.
Further adding to the competition was Amazon's recent minimum wage hike for its employees, temporary workers included, which will inevitably force peer retailers, like Target and Walmart, to raise their wages as well.