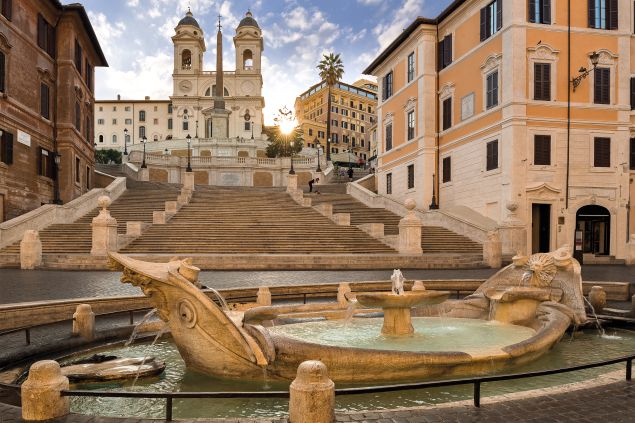 For the past 125 years, the iconic Hassler Roma has held its position as one of Rome's most luxurious hotels. The five-star stay—which is perched atop the Spanish Steps, where it looks out over the Piazza di Spagna—first opened its doors in 1893, and quickly amassed a loyal clientele.
Owner, president and general manager Roberto E. Wirth has run the Italian hotel, part of Leading Hotels of the World, for the past four decades; he's the fifth generation of the Swiss hotelier family, and the Hassler has been in the Wirths' care since the 1920s. Its guests over the years have included Prince Rainier and Princess Grace of Monaco, Princess Diana, John F. Kennedy, George Clooney, Daniel Craig, Frank Sinatra and Dwight D. Eisenhower, who transformed one of the suites into his private study before World War II.
Subscribe to Observer's Travel Newsletter
Now, Hotel Hassler is commemorating its 125th anniversary with a huge celebration that's sure to attract even more famous faces. Here's everything you need to know about the historic spot.
A Rome with a view.

Courtesy Hotel Hassler
Each of the 70 rooms and 21 suites is uniquely furnished with art and antiques, including Limoges porcelain, French crystal, Venetian lamps, 19th-century mirrors and chandeliers from Murano. They all, however, pay homage to the classic colors of Rome: ochre and Pompeian red.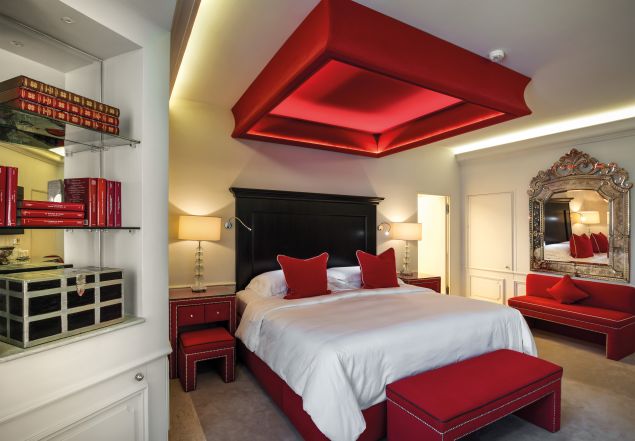 The rooms start at $590 per night, while the junior suites start at $1,730.
The fanciest suite is outfitted in 

Hermès fabric and has its own

 elevator

. 
All of the suites are super luxe and will make you feel molto Italiano, but the crown jewel is the 3,552-square-foot Hassler Penthouse Suite, with its Botticino marble floors and Hermès fabrics. It has two main bedrooms and a spare third, plus three bathrooms with the hotel's exclusive Amorvero bath and body products. The starting rate is $17,115 a night.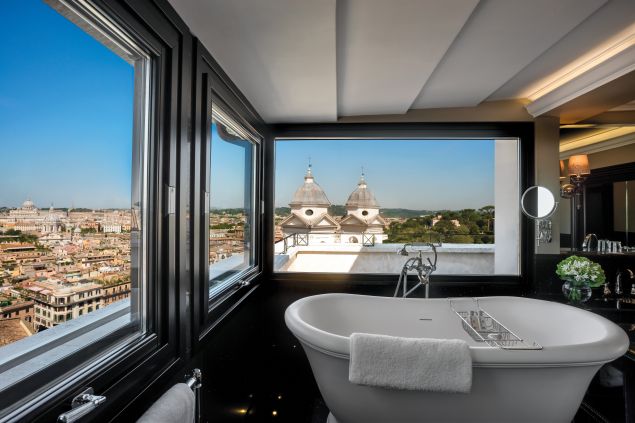 There's a dining table for eight, a full bar, a kitchen with custom china, a grand piano and private terraces. And most important, you can come and go without seeing a single soul—guests in the Penthouse Suite receive a special key card with direct, private elevator access. (Perhaps Taylor Swift should consider this instead of being transported in a suitcase.)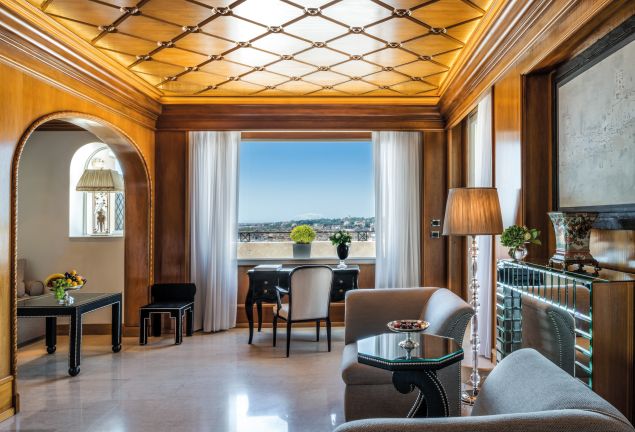 Swedish, Monegasque and British royals have given it their stamp of approval. 
Prince Rainier and Grace Kelly spent part of their honeymoon at the Hotel Hassler, and Prince Charles and Princess Diana also stayed there. King Gustaf of Sweden loved the hotel's cuisine so much that he brought Hassler's pastry chef to his palace in Stockholm so he could prepare the king's favorite zabaione.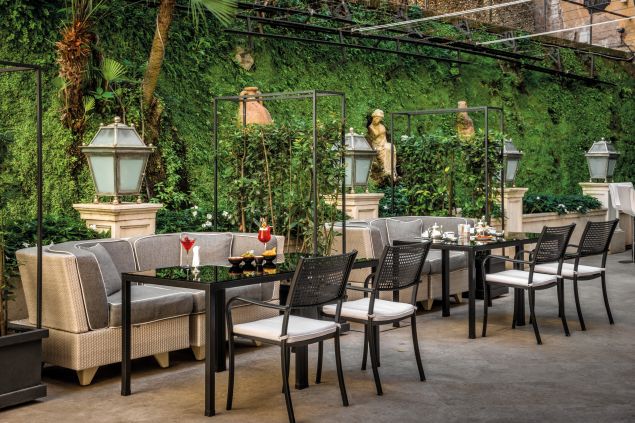 Audrey Hepburn moved right in during Roman Holiday.
Audrey Hepburn was such a fan of Hotel Hassler that she made it her home while filming Roman Holiday (she won an Oscar for her performance). She returned there for years; her co-star Gregory Peck was also a regular guest.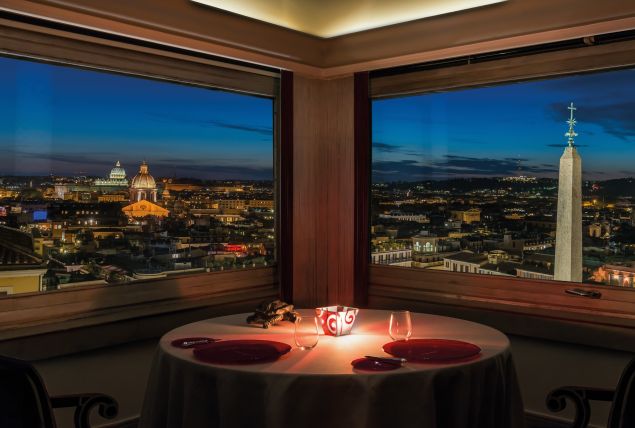 The food is Michelin-starred.
Hassler Roma's Michelin-starred Imàgo is one of the oldest rooftop restaurants in Rome, with views of the Villa Borghese gardens. It was renovated in 2017 with new floors, lighting and table linens, and an open-style wine cellar was installed. Chef Francesco Apredo changes the regional Italian menu according to the season, but dishes include linguine pasta with blue lobster and lemon, spicy duck, and beef carpaccio with watermelon and caviar.
For less formal gatherings, you can dine at Hassler Bistrot, Hassler Bar or Sala Vietri.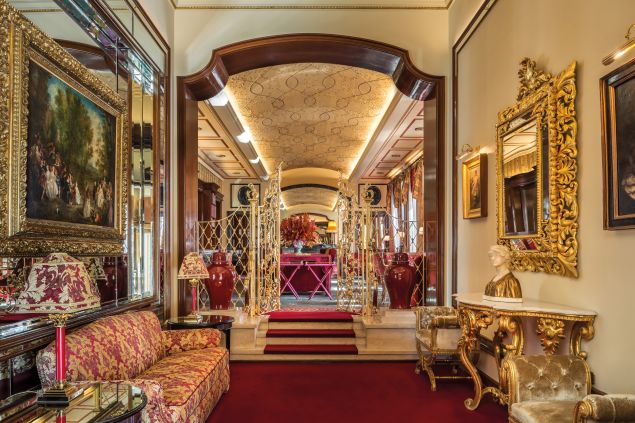 The anniversary party is reserved for only the most elite. 
Hassler is hosting a massive bash for its big anniversary on November 28, and it requested its loyal patrons send in memorabilia ranging from receipts to photos to stationery to display in an interactive exhibit. The gala begins with a ceremony honoring Wirth, who will be receiving a prize for his years of service and influence, and is followed by a cocktail party and a dinner for 300 guests. Chef Apreda has prepared a special menu for it.
The party will take over the entire first floor of the hotel, and Hassler has confirmed that it will include plenty of celebrities and VIPs. We do wonder who will make the cut. After all, this is where guests like Victoria and David Beckham, Jennifer Lopez and Marc Anthony, and Will Smith and Jada Pinkett-Smith stayed for Tom Cruise and Katie Holmes' ridiculous 2006 nuptials.