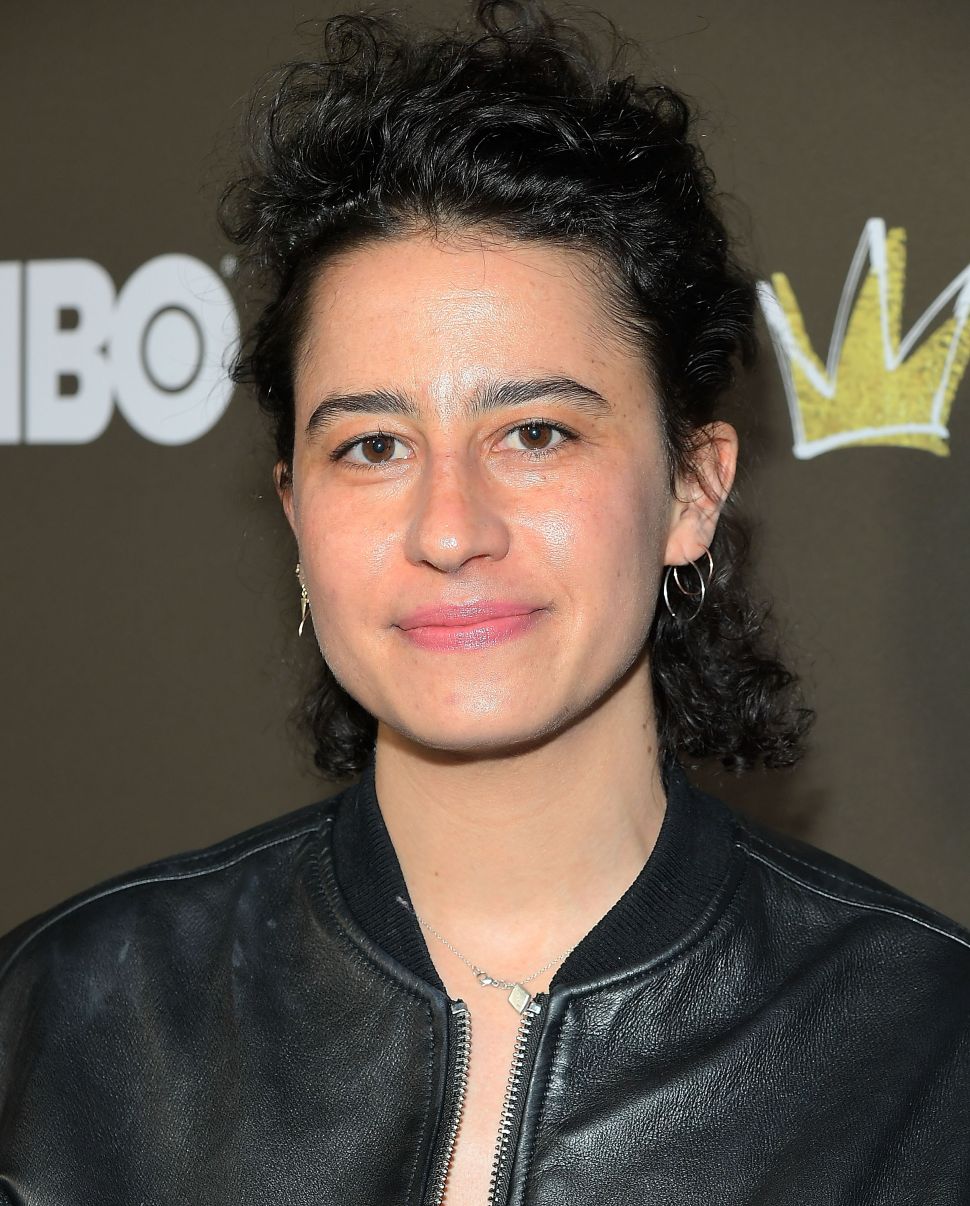 On Thursday night, a scheduled event at the Union Temple in Prospect Heights hosted by Broad City creator Ilana Glazer was abruptly canceled when anti-Semitic hate speech and violent threats, including the phrases "Kill All Jews" and "Die Jew Rats," were discovered written on the walls of the synagogue.
Now, in a statement sent to Observer and other outlets, Glazer has responded:
Last night, we were ready to generate stories and conversations and turn them into action. We had beautiful, bright people ready to canvas—knock on doors for the local elections—and help candidates who stand up for human rights win.

Then, the Generator community experienced, together, how white supremacy, anti-Semitism and racism silences human rights politics and halts progress. But they won't stop us from communicating, canvassing and voting. We will continue to learn, organize and act, and make this country as safe for as many people as possible.
The panel Glazer was hosting was supposed to the last event in a four-part series leading up to the midterm elections. Glazer was set to interview New York senate candidate Andrew Gounardes, congressional candidate Andy Kim and Democracy Now host Amy Goodman, and the discussion was organized by The Generator Collective, a group Glazer cofounded that organizes dialogues about the effects of public policy.
Subscribe to Observer's Entertainment Newsletter
After the graffiti was discovered at around 8 p.m. on Thursday, organizers told attendees that the event had been called off due to security issues. Attendee Shelby Quackenbush told Gothamist that Glazer was shocked. "Ilana came out visibly upset to let us know what had happened," she said. "We heard that someone had just before the event scrawled anti-Semitic hate speech and slurs on the walls of the synagogue where the talk was to take place and the organizers felt unsafe continuing with the event."
Glazer confirmed via her Instagram story that she was "okay physically" and that Generator will put out a video soon to further explain the incident.
"Something that I'm super fucking bummed about is that white supremacy silenced the platform I was gonna give these dope politicians, activists and candidates running tight local races," Glazer said in the story. "I hope that you will check out Generator and canvas for these politicians this weekend. You can wait for me to tell you how to get at them, but just DM these candidates."
Last Saturday, a man shouting anti-Semitic slurs used an AR-15-style assault rifle to attack congregates of the Tree of Life synagogue in Pittsburgh, leaving many wounded and 11  dead.
Anti-Semitic sentiment has surged in conjunction with the nationalist rhetoric espoused by the Trump presidency. According to the Anti-Defamation League, 2017 saw a 57 percent increase in anti-Semitic incidents in the United States compared to the previous year. The incidents include "bomb threats, assaults, vandalism, and anti-Semitic posters and literature found on college campuses."
In a separate incident on Thursday, two swastikas were found spray-painted on a concrete outpost in the Hudson River on New York's Upper West Side.