While promoting the DVD and Blue-ray release of Mission: Impossible—Fallout, Christopher McQuarrie admitted that he would very much like to direct a James Bond film. This is hardly a surprise given the prestige of the property and how revered it is by most directors his age. Over the years, Christopher Nolan has also emerged as a popular fan choice for 007, and he too has said he'd like to contribute an entry to the series "someday."
Fallout was easily one of the best action films of the past decade, a tour de force of exhilarating, high-wire stunt choreography and visceral storytelling. Nolan, meanwhile, has composed a near-flawless filmography over the past 20 years, and fans are particularly curious about what he'll do next.
Both have strong claims to be the next in line, but in the Battle of the Christophers, who is ultimately best suited to helm a Bond feature?
Subscribe to Observer's Entertainment Newsletter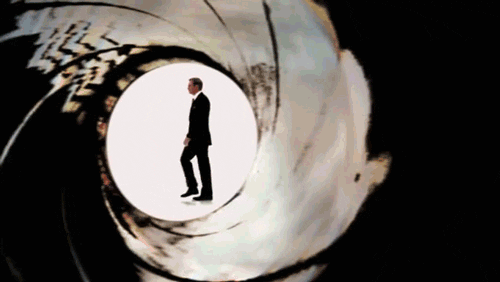 One thing to consider is what kind of film each critically acclaimed director would make. Cary Fukunaga's untitled Bond 25 will be the last movie of the Daniel Craig era, allowing both Nolan and McQuarrie to build their own versions from the ground up—an appealing prospect.
"I think that, as with anybody, I would be most excited to be there for a transition," McQuarrie told Yahoo Movies UK. "There are key moments within the series where you see either a change in era, a change in Bond, or a change in tone. I would like to be there for something like that."
Rebooting Bond with Fallout co-star Henry Cavill seems to be an obvious path should franchise producer Eon Productions opt for McQuarrie. In that same vein, rumors say that Nolan would only be interested in the gig if he can start from scratch with his own actor, in which case his frequent collaborator Tom Hardy seems like an obvious pick.
But that's where the similarities in their approaches end. McQuarrie went on record saying he'd like to bring back the levity of Pierce Brosnan's Bond, while Nolan's filmography is largely bereft of any full-fledged humor, for better and for worse.
"I think Daniel Craig is a fantastic Bond," McQuarrie said, "but I'd love to see a Bond who enjoys being Bond. I miss that." While his favorite Bond is Sean Connery's, he's a big fan of Brosnan's performance. "He had these little moments, these little grace notes where he was really having fun with the character, that were quite surprising. I really enjoyed that."
The Bond series has cycled through many tones and styles over the years, from Connery's celebration of old-school masculinity and Roger Moore's campiness to Brosnan's dapper wit and Craig's grounded seriousness. Personally, we prefer a more dogged and resolute hero to a winking comedian.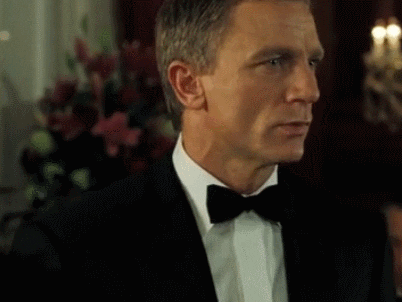 If they were to start from ground zero, we already have a template for each director's version.
Mission: Impossible—Fallout was a hugely successful entry in a long-running spy franchise that gleefully hopped around the globe. It wowed audiences with technically masterful and dramatic stunts, and even boasted the type of elaborate end-of-the-world scheme the 007 series relishes. Much like Bond,Tom Cruise's Ethan Hunt has cultivated a sense of timelessness over his 22-year onscreen lifespan and set box-office franchise records under McQuarrie's stewardship.
Nolan, meanwhile, has never been shy about citing the Martini-sipping secret agent as an inspiration for his films. "The Bond influence on [Inception] was very intentional because, for me, growing up with the Bond films—they've always stood for grand-scale action," he told BBC News in 2010. "Bond films have stood for the promise of being taken to some place bigger than you could have imagined. In dealing with the human mind and dreams, my mind naturally gravitates towards the Bond films as that sort of expression of cinematic potential."
The suave protagonist, the snow-capped climax and the ambitious set pieces of Inception are all rooted in Bond's DNA, as are elements of the director's Dark Knight trilogy. Nolan's remarkably impressive box-office streak—his last film not to earn at least $500 million worldwide was 2006's The Prestige—must be a draw for producer Barbara Broccoli, who'd certainly like to follow up the sky-high grosses of Skyfall and Spectre with some even heftier profits. Though some may lament that one of the last original blockbuster filmmakers is returning to a well-worn franchise (it's worth noting that three of McQuarrie's four directorial efforts have been parts of a franchises), there's no reason Nolan couldn't breathe new life into the property with one memorable film and then move on to his next, non-Bond project.
The best scenario? Seeing both directors take a crack at 007. McQuarrie has a slick aesthetic and is one hell of a screenwriter (The Usual Suspects remains a gem), whereas Nolan is able to infuse tentpole action fare with complex narratives. Each filmmaker would put his distinct stamp on the series. But if we had to choose just one, our vote would go to whomever casts Daniel Kaluuya as the franchise's next leading man.