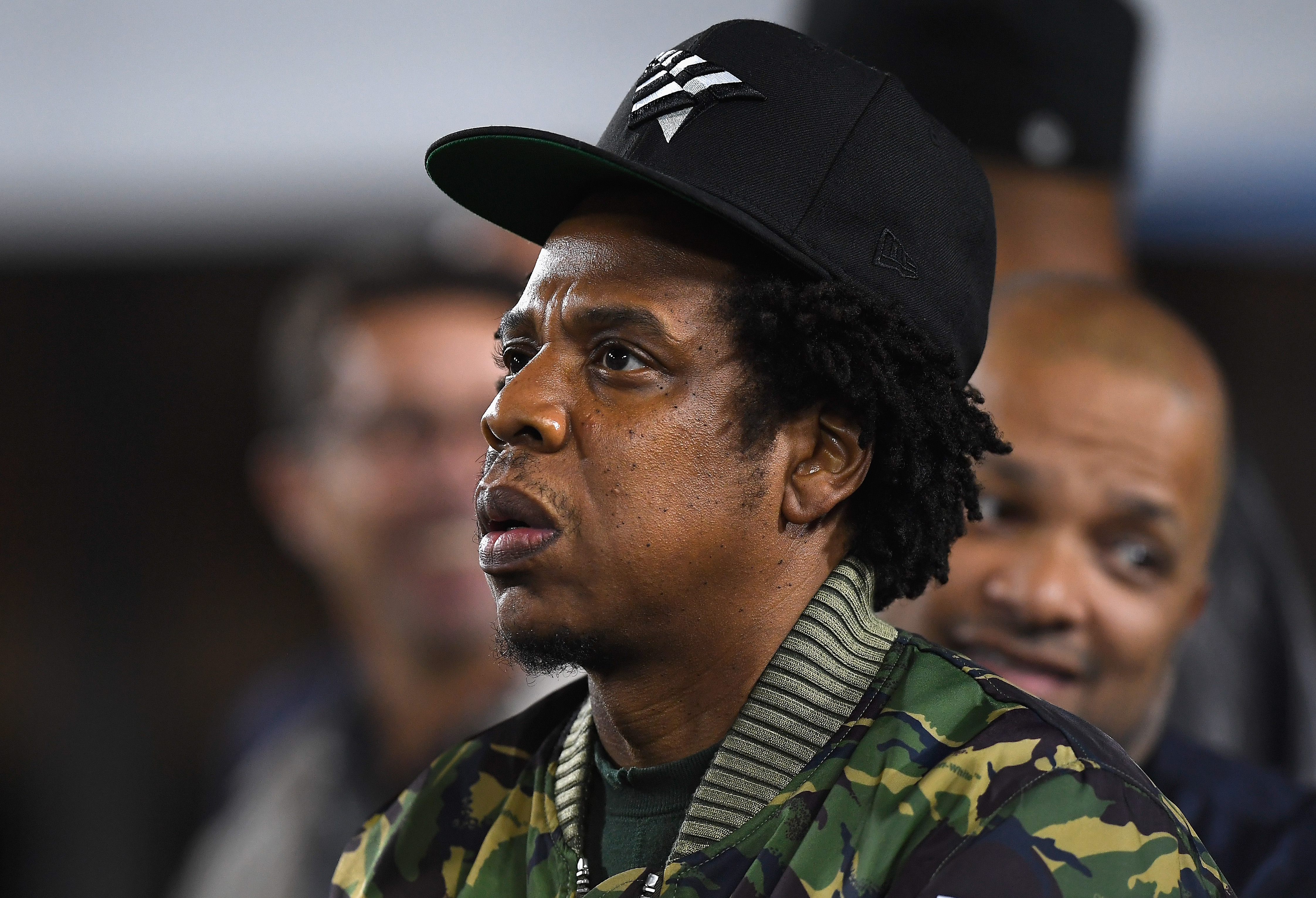 Jay-Z needs no introduction. The rapper, mogul and international superstar has always passionately advocated for himself and his high-stakes business pursuits. Today, news broke that he has managed to stall a legal battle between his company Roc Nation and the clothing company Iconix on the basis that the lack of black arbitrators handling the case could lead to an unconscious bias.
Iconix bought Jay-Z's clothing line Rocawear back in 2007 and is now arguing that Roc Nation's new line of baseball caps is in violation of the Rocawear sale's contract agreement. Jay-Z has countersued, claiming that the agreement applied to Rocawear and not Roc Nation.
Subscribe to Observer's Entertainment Newsletter
However, when the time came to select arbitrators to manage the dispute between Roc Nation and Iconix out of court, a problem arose. The 12-person roster of arbiters to choose from is provided by the American Arbitration Association, and each party eliminates names from the list until they can mutually agree on which people they want on the case. Jay-Z's legal team said that during this process the artist was "confronted with a stark reality: He could not identify a single African-American arbitrator on the 'large and complex cases' roster."
This is significant because a lack of racially diverse arbitrators in private American mediation systems can lead to biased and therefore unlawful conclusions and have a discernible effect on the outcome of a case.
"The American Arbitration Association's arbitration procedures, and specifically its roster of neutrals for large and complex cases in New York, deprive black litigants like Mr. Carter and his companies of the equal protection of the laws [and] equal access to public accommodations, and mislead consumers into believing that they will receive a fair and impartial adjudication," Jay-Z's lawyers stated in their memorandum.
After petitioners noted that Jay-Z is black and asked the AAA to provide the names of 'neutrals of color,' it responded with the names of six individuals. However, of those six, it seems one is Asian-American, one is South Asian and a third is Latino, while only three of the proposed neutrals appear to be African-American—two men and one woman.
"Worse yet," the lawyers added, "one of the African-American men suggested is a partner at the law firm that represents Iconix in the underlying Arbitration, Blank Rome, creating a blindingly obvious conflict of interest."
So, what now? Unless Jay-Z's concerns are addressed, the lawsuit will not proceed until at least December 11.
What's interesting about Shawn C. Carter v. Iconix Brand Group is how significant Jay-Z's victory is. The particular causes and effects of systemic bias in mandatory arbitration have been endlessly chewed over in the legal community, but coming up with a solution to such an insidious issue is another matter entirely.
"Because race still matters significantly in our society, when arbitration agreements coerce black employees into a private dispute resolution system where employers may apply racial stereotypes with little regulation, it raises concern about the integrity of that system," wrote Texas A&M University School of Law professor Michael Z. Green in his 2005 essay Challenging the Racially Biased Selection of Arbitrators for Employment Discrimination Suits.
Green posited that whether the parties in question are seeking arbitration for larger disputes or workplace grievances, it matters that there's someone in the room who can empathize with their experience. "The lack of diversity in the arbitrator pool may cause black employees to not pursue their discrimination claims out of a feeling that it would be futile in such a questionable system," Green wrote.
Artists with Jay-Z's reach have the ability to effect real change due to their considerable wealth and power. When Jay-Z speaks, people listen. Perhaps he will inspire others to advocate for themselves in ways they hadn't considered possible before.