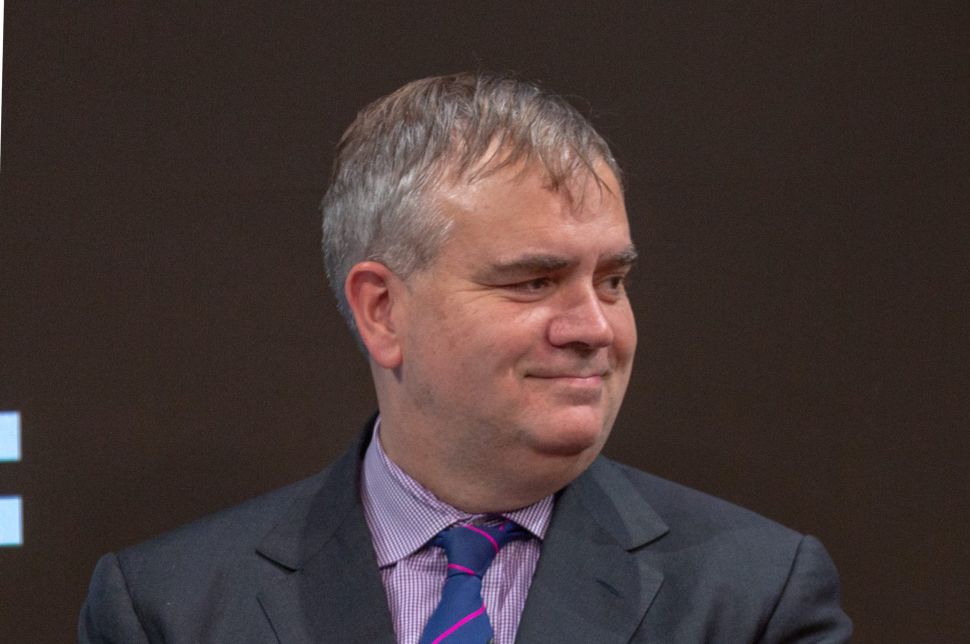 It's quite unusual for the CEO of a public company to talk about his or her failures, especially in an open forum. But Robin Hayes, president and CEO of JetBlue Airways, the sixth largest airline in the U.S., is not shy about sharing his embarrassing teenage failures or how uninterested in planes he was as a kid.
Today, Hayes is one of the most experienced and respected airline executives in the industry. But when he was a child, all he ever wanted to be was a train driver.
"I grew up in London, so I was always fascinated by trains. To me, back then, [the train industry] was much more accessible than aviation. I didn't take my first flight until I was 18. Can you believe that?" Hayes, 51, shared at a panel hosted by Cornell Tech@Bloomberg on Tuesday in New York.
Subscribe to Observer's Business Newsletter
Life would have been much different for Hayes—who has now spent more than 25 years in the airline business—had he accomplished this childhood dream.
"There's definitely help if you didn't achieve any of your goals," Hayes joked after his co-panelist, the president of JetBlue's venture capital subsidiary Bonny Simi, shared her inspirational story about accomplishing every life goal she had set for herself as a teenager, including becoming a pilot.
"I set myself some goals as well, but I wish I had achieved any of them," Hayes continued. "One was to invite out a girl who I had a crush on, but she said no. Another was to get into the school football team, but I never could get in. And the third one was to get a job in the train industry, and I didn't even manage that."
But the most devastating failure of all was perhaps his first job in the U.S. at the age of 22.
During Hayes' last year of college, he got a summer job in Boston working at a duty-free store at Logan International Airport, which was actually his first foray into the aviation industry.
"My one goal there was not to get sick throughout the entire summer job, because that way I could get a $50 bonus," he said. "But I was sick on my last day. So I didn't even get that."
Thankfully, Hayes' passion for transportation—or, in his own words, "things that work and move"— was fulfilled by the airline industry in the end.
Hayes studied electric engineering both in college and in graduate school in England. He started his airline career with British Airways, where he served in various executive roles over the span of 19 years. He joined JetBlue in 2008 as the chief commercial officer, overseeing the airline's revenue and operational functions, including marketing and communications strategy, sales, inflight service and customer support. He was named CEO in February 2015.
"Aviation just came to me a little bit late, but that place is pretty cool, too," he said.