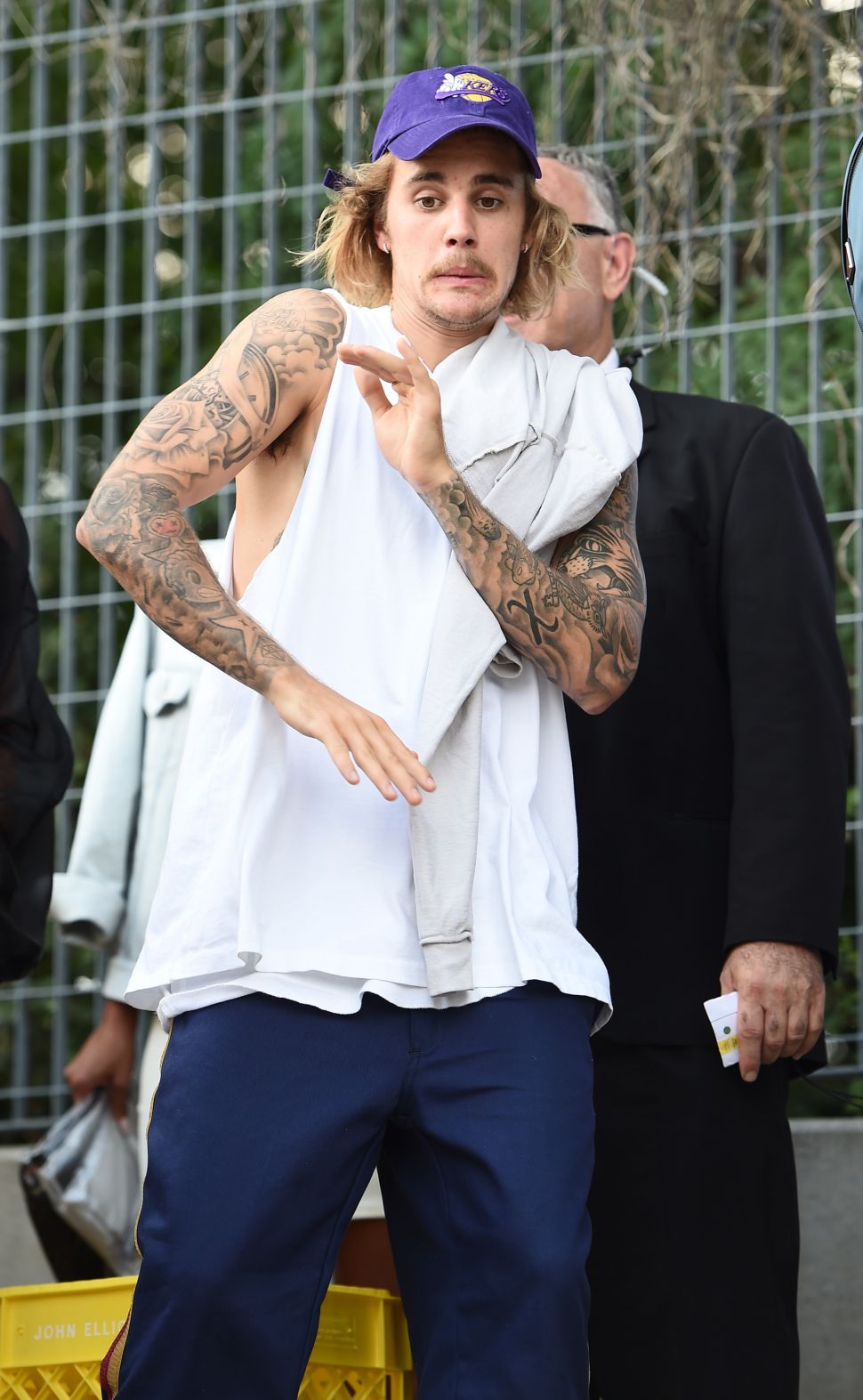 Listen, man, it happens to everyone. Justin Bieber, who married model Hailey Baldwin in a secret ceremony back in September, has fallen victim to passionate love, one of the most common and dangerous human afflictions.
The symptoms are incredibly telling—they are basically written all over his helpless, puppy-dog face. But there's a downside to the pop star's newly wedded bliss: Bieber is taking an indefinite hiatus from making new music, at least according to a source close to him who divulged this intel to People magazine.
"It actually bugs him when people ask when he's going back to the studio or on tour," the source told People. "He has worked for years, and the first time he takes a significant break, everyone's all, 'When's he coming back?' To Justin, those aren't just questions—those are demands. For years, everyone has tried to take a piece of him. Just let him be. Justin is searching for his purpose right now."
Subscribe to Observer's Entertainment Newsletter
It's well within Bieber's rights to go Neflix-and-chill with Baldwin and wander the streets in hotel slippers. But if some folks think he's making a healthy decision, this couldn't be farther from the truth.
Sure, Bieber—who as of this year is worth $265 million—deserves a little R&R. He's one of the busiest and most successful musicians in the world, and it's commendable that he had enough self-respect to step away from his incredibly taxing touring and recording cycle. But that doesn't appear to be what's going on here. Bieber's behavior is instantly recognizable to any millennial who's spent sleepless nights studying or finishing a work presentation or writing a think piece about pop stars: He's experiencing, and succumbing to, cataclysmic burnout.
And this is truly a shame, because Bieber is at the stage of his career where it's important for him to buckle down and really commit to growth and experimentation as an artist. His last album, Purpose, was the third-best-selling record of 2015, and it showed that Bieber was capable of translating his pain and internal conflict into genuinely engaging Billboard chart–friendly bops like the No. 1 hit "Sorry" and critical faves like "Where Are Ü Now."
If he shakes off all his feels—or better yet, puts them to paper—and collaborates with the right producers, his follow-up could be a pop masterpiece. Bieber is only 24 years old, and if he throws in the towel now, he'll never find out what he might truly be capable of—you know, if he gave even one-fiftieth of a shit. We're ready for his Sweetener moment!
The singer has been swanning around with Baldwin for months, rockin' dirtbag-y outfits and weeping on Citi Bikes. Last year, he canceled a large stretch of his Purpose tour because he was too exhausted to carry on.
Enough, Biebs. A short break is one thing, but the only solution to those endless public tears is some quality studio time. So get your ass up and go write a lyric or two. And take a shower, dude.