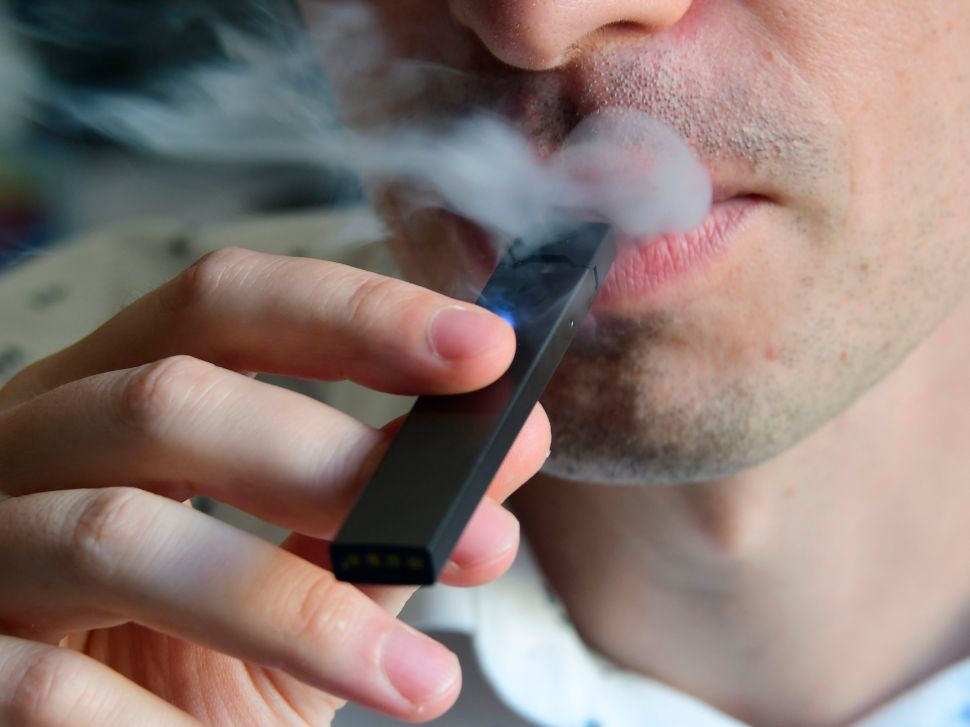 In September of 2018, James Monsees, one of the co-founders of the wildly popular e-cigarette brand Juul, attended the annual TechCrunch Disrupt conference. There, Monsees assured audience members that the company was doing everything in its power to address F.D.A. concerns that the product, which was designed to be an alternative to cigarettes for adult smokers,  had actually introduced a generation of teenagers to nicotine and subsequently gotten them hooked.
On Tuesday afternoon, with a deadline from the F.D.A to come up with a plan fast approaching, and with news that the governing body would soon ban sales of flavored e-cigs, Juul announced it would no longer sell several types of flavored pods in retail locations. Additionally, Juul Labs will discontinue social media promotion altogether, as the New York Times reported.
Kevin Burns, the chief executive of Juul Labs, confirmed via a statement emailed to the Times that as of Tuesday, Juul Labs would no longer accept retail orders for the cucumber, creme, mango and fruit-flavored Juul pods, but that mint, tobacco and menthol flavors would still be available for purchase. Burns continued that Juul Labs never intended to cause what's been referred to as an "epidemic" amongst newly indoctrinated underage smokers.
Subscribe to Observer's Business Newsletter
"Our intent was never to have youth use Juul," Burns said. "But intent is not enough. The numbers are what matter and the numbers tell us underage use of e-cigarettes is a problem."
Not only do youth use Juul, they've almost single-handedly been responsible for popularizing and indirectly promoting a product that's since become ubiquitous amongst both former cigarette smokers and those who've simply acquired a fondness for minty-fresh mist. In many ways, the efforts Juul Labs are now making to curb Juul abuse are years too late.
"Looking back, I never thought I was addicted to nicotine because that sounds so severe, but there will be times even now when I'm like, Mmm, I really wish I could Juul right now," a teenager named Zoe told New York Magazine in April. "A lot of people in the city go through a pod a day or a pod every two days; that signals you have an addiction, but people don't look at it like that because it looks so cool and it's discreet."