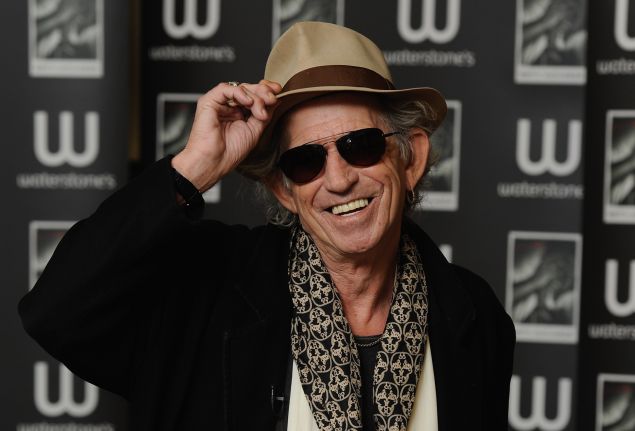 Keith Richards didn't get even close to what he wanted for his Greenwich Village penthouse, but at least his two-year saga at 1 Fifth Avenue is finally over—he's been trying to sell the duplex since March 2016, when he listed it for an impressive $12.23 million. Alas, the final sales price just hit property records, which were first spotted by the New York Post, and it turns out Richards accepted a meager $9 million for the three-bedroom, four-bathroom co-op.
It's no small sum, of course, but it's significantly less than the haul he and his wife, Patti Hansen, were first hoping for, and more importantly, it's a $1.5 million financial loss for the couple—they paid $10.5 million for the unit in February 2014.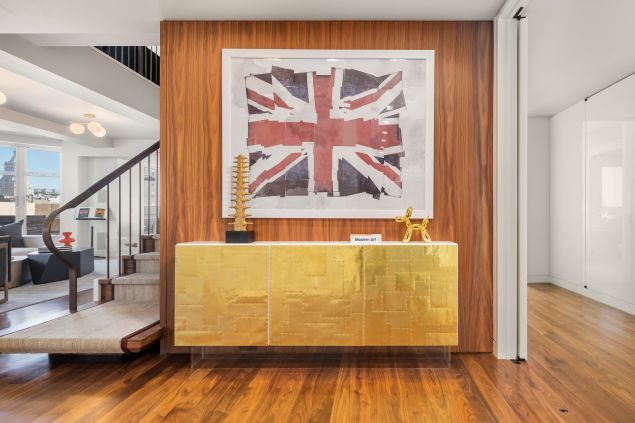 Indeed, it's even less money than the most recent $9.995 million price tag that the penthouse bore when it went into contract in June.
Subscribe to Observer's Lifestyle Newsletter
Honestly, we still don't get why there wasn't more interest from buyers here—the sleek aerie is perched atop an exclusive Greenwich Village co-op, has three private terraces and was extensively renovated in 2011. There's even carefully staged decor befitting the Rolling Stones legend—Union Jack artwork, plushly upholstered seating and a metallic gold chair shaped like a hand, among other items.
But even rock stars have real estate woes—shelter woes, if you will.
The main level contains a lengthy living, dining and entertaining space, with access to the largest terrace and a potential al fresco dining situation. The master suite is equipped with two oversized walk-in closets and a bathroom with a glass-enclosed steam shower, soaking tub and double sink, per the listing shared by Douglas Elliman brokers Adam Widener, John Gomes and Fredrik Eklund.
A stairway with a leather-wrapped bronze handrail ascends to the second level, which has two additional bedrooms suites as well as an entertaining room.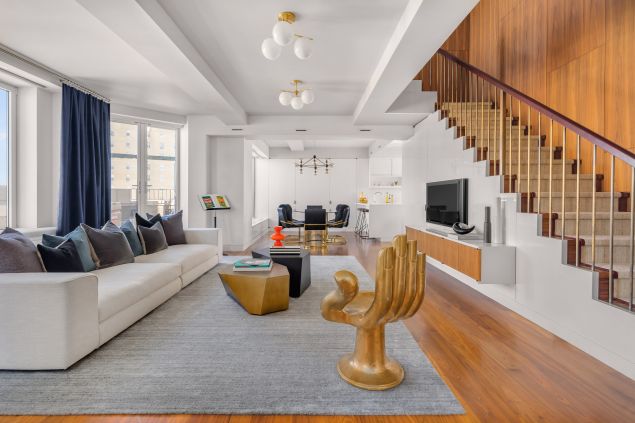 Richards and Hansen haven't nabbed any other New York homes just yet, so perhaps they're just spending more time at their plethora of other houses—they have properties near London, in Connecticut and an oceanfront retreat at Turks and Caicos' Parrot Cay.