Prince Harry and Meghan Markle are back in the United Kingdom after their whirlwind royal tour, which included 11 cities and 76 engagements in 16 days. Fortunately, The Duke and Duchess of Sussex found time during the jam-packed trip to enjoy an actual vacation, flying off to a private island in Fiji for a night and also dropping by Kingfisher Bay Resort on Fraser Island, the largest sand island in the world.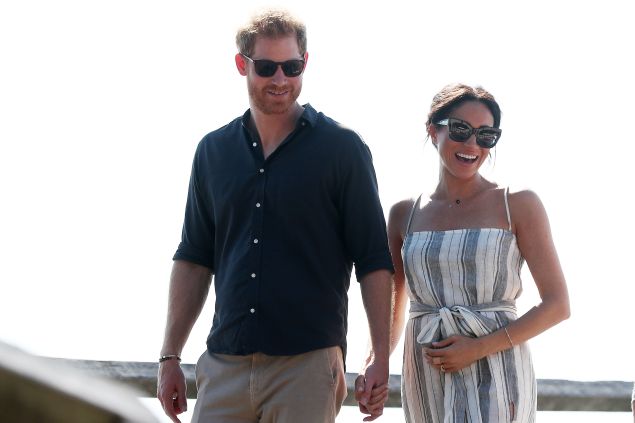 Markle spent a full day at the 65-acre resort, located off Australia's southeastern Queensland coast, after Kensington Palace announced the Duchess would be adjusting her schedule following her pregnancy reveal. But you don't have to be a member of the royal family to stay there. In fact, now you can experience Kingfisher Bay exactly like the Duke and Duchess of Sussex did with a new package the resort is offering. Here are all the details.
Subscribe to Observer's Travel Newsletter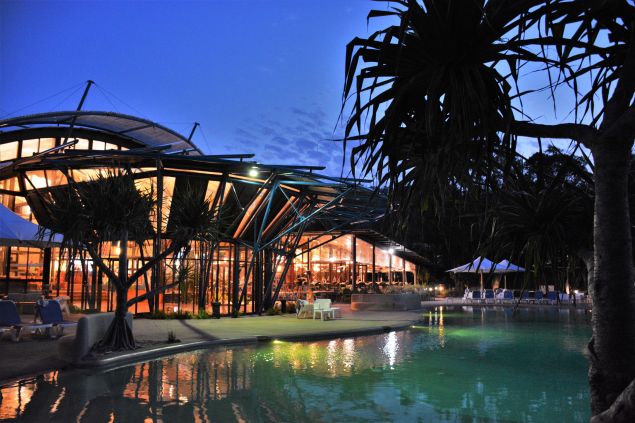 It's acclaimed for its ecotourism. 
Kingfisher Bay is very eco-friendly, so even Prince Charles and plastic-hating Princess Eugenie would be impressed. It supports energy and waste minimization, and has chosen a green, burgundy and brown color scheme throughout to blend in with its natural surroundings. All the buildings are below tree level and no more than two stories high. The resort also has nine Advanced Ecotourism Certifications and a Green Travel Leader award from Ecotourism Australia.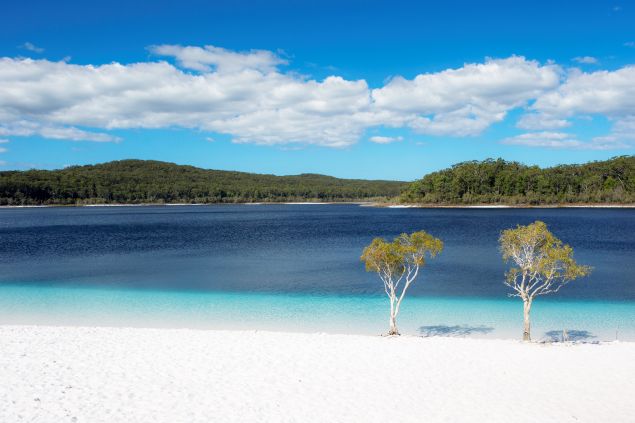 You can basically be Prince Harry and Meghan Markle. 
A tiara isn't included, but Kingfisher Bay is now offering a special experience modeled after the Duke and Duchess of Sussex's time at the resort. The aptly named Royal Retreat starts at $670 and includes three nights at the hotel, a 30-minute couples massage at the spa and a guided tour by the same team that took Prince Harry and Meghan Markle around.
Stops include 75 Mile Beach, where you can see the Indian Head volcanic rock formation as well as the Maheno shipwreck (the liner landed ashore during a cyclone in 1935, and the hull is still there); Lake McKenzie, which is one of the island's most visited spots, mostly because it's surrounded by pristine white sand and filled with sparkling rainwater; and Pile Valley, where you can take in the ancient satinay and brush box forests.
The accommodations range from wilderness lodges to private homes.
The resort has 152 hotel rooms (ranging from $170 to $400 a night), 109 one- to three-bedroom villas ($280 to $500 a night) and 10 wilderness lodges (from $169 a night). Situated among gum trees and bush plants, the lodges are mostly for group and school tours—it's not exactly roughing it, but the quad-share rooms with fans, a common area and shared showers aren't exactly peak comfort either. The fanciest options are the eight private homes, which have verandas and views of the beach and the bush (rates range from $580 to $1,100 a night).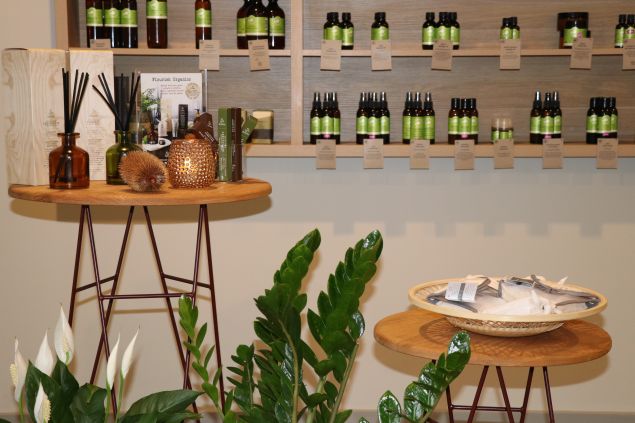 The spa uses only local, organic products.
Yup, even the Island Day Spa is sustainable and eco-friendly, from the paint to the recycled wood and raw materials used. It has four treatment rooms and a relaxation room, and it uses only natural and organic local Australian products—such as native plant, fruit and flower extracts—for its massages and facials.
You can go bushwalking, dolphin-spotting and four-wheel driving.
In addition to four swimming pools and two tennis courts, the resort offers boating, fishing, canoeing, bushwalking (it's exactly what it sounds like), paddleboarding and four-wheel driving. Visitors can also book a guide to take them on an ocean adventure to spot dolphins and turtles, because #nature.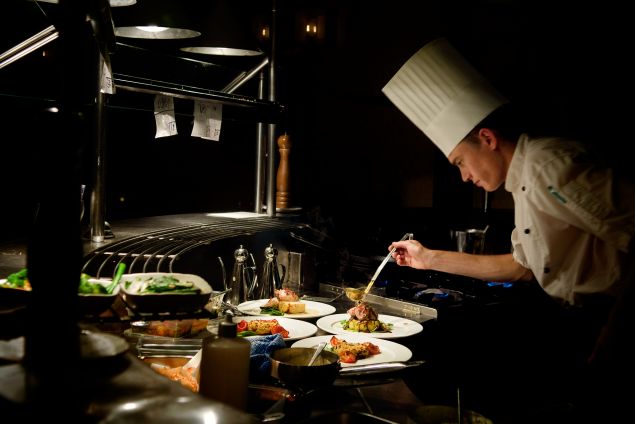 The cuisine is peak Australian.
Kingfisher Bay has three restaurants, including the main eatery, Seabelle. Apparently, the resort knew the Duchess of Sussex was a foodie, so Seabelle presented her with the "rainforest to the plate" option, which includes Aussie delicacies like kangaroo, crocodile, emu and bush tucker. It's moments like this that we truly miss Markle's defunct lifestyle blog, The Tig.