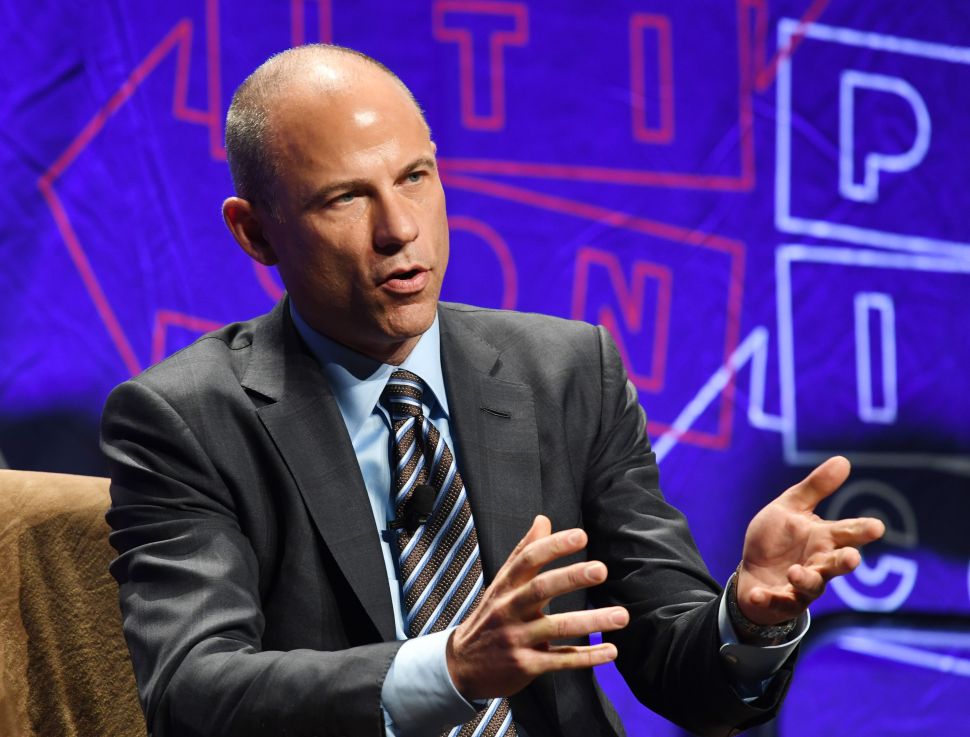 Michael Avenatti's media downfall continues.
According to Stephanie Clifford (AKA Stormy Daniels), the fame-hungry attorney filed a defamation lawsuit against President Donald Trump on her behalf—without Daniels' consent. He also crowdfunded for her, using her name, allegedly without seeking her permission.
"I haven't decided yet what to do about legal representation moving forward," Daniels told The Daily Beast. "He has spoken on my behalf without my approval. He filed a defamation case against Donald Trump against my wishes. He repeatedly refused to tell me how my legal defense fund was being spent. Now he has launched a new crowdfunding campaign using my face and name without my permission and attributing words to me that I never wrote or said."
Responding to the crowdfunding allegations, Avenatti claimed Daniels had agreed "that any and all other monies raised via a legal fund would go toward my legal fees and cost."
"The most recent campaign was simply a refresh of the prior campaign, designed to help defray some of Stormy's expenses," continued the attorney.
After the defamation lawsuit was dismissed by a judge last month, forcing Daniels to pay roughly $350,000 of the president's legal fees, Trump called the duo "Horseface" and "3rd rate lawyer." Avenatti did not address Daniels' point that he filed a lawsuit against the president without consulting her, nor did he respond to Observer's inquiry seeking further clarification.
Despite a media frenzy over the past year, Avenatti's profile has been marred in controversy as of late. The attorney was arrested earlier this month over suspicion of domestic violence and has since implied the allegations were orchestrated by a right-wing charlatan who is under investigation by the FBI for a smear campaign against the special counsel. Avenatti has provided no evidence to support this claim and declined to comment when reached by Observer at that time.
If "the allegations turn out to be true then I will definitely be seeking new representation because I cannot condone or support someone who is abusive," said Daniels about the allegations several weeks ago.