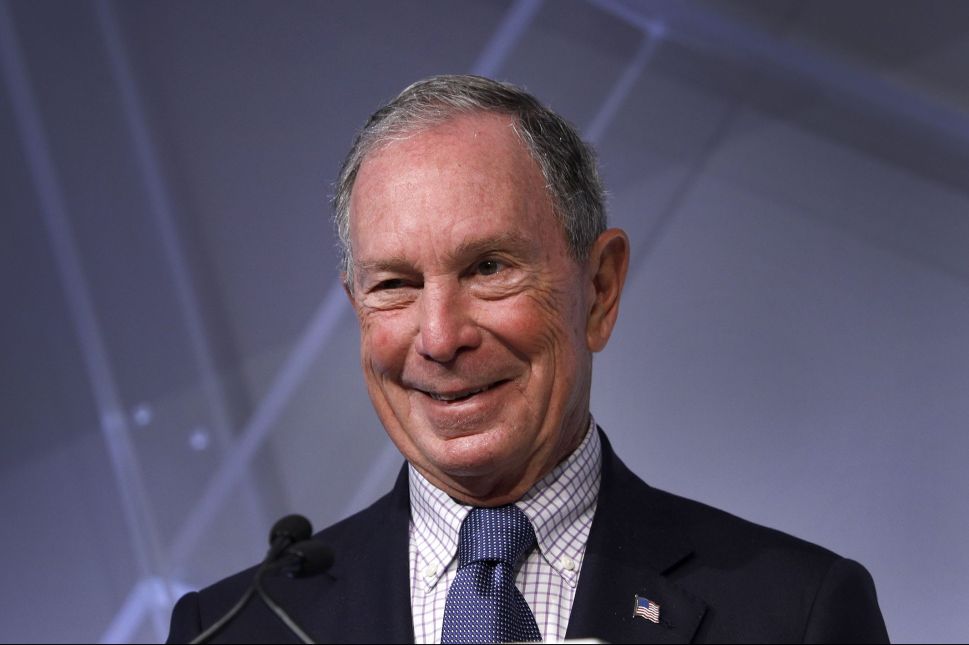 Billionaire philanthropist and former New York City Mayor Michael Bloomberg is donating $1.8 billion to his undergraduate alma mater, Johns Hopkins University, he announced Sunday in an op-ed for The New York Times. The gift will be the largest private contribution to any academic institutions in American history.
Michael Bloomberg has been donating to Johns Hopkins ever since he graduated from the school over five decades ago. His first donation, made in 1965, was $5. "It was all I could afford," he wrote in the Times op-ed. Since then, he has donated a total of $1.5 billion to the university to support research, teaching and financial aid.
Subscribe to Observer's Business Newsletter
But his new $1.8 billion check will be written for a specific purpose: to fund financial aid for qualified low- and middle-income students, which will allow the university to make admissions decisions on a "need-blind" basis forever.
The donation will also replace student loans in Johns Hopkins' financial aid packages with scholarship grants that won't need to be paid back.
"Hopkins has made great progress toward becoming 'need-blind'—admitting students based solely on merit. I want to be sure that the school that gave me a chance will be able to permanently open that same door of opportunity for others," wrote Bloomberg.
According to data compiled by college scholarship comparison site Cappex, about 100 colleges and universities in the U.S. provide need-blind admissions to domestic students, but many schools in this group don't have enough financial resources to meet the needs of every qualified student.
Through this unprecedented gift to Johns Hopkins, Bloomberg hopes to encourage more schools and donors to help open doors of opportunity for low-income students. He even laid out a three-step plan on how to achieve this.
"First, we need to improve college advising so that more students from more diverse backgrounds apply to select colleges. Through a program called CollegePoint, my foundation has counseled nearly 50,000 low- and middle-income students about their options, and helped them navigate the financial aid process.

Second, we need to persuade more colleges to increase their financial aid and accept more low- and middle-income students. Through the American Talent Initiative (which my foundation created several years ago), more than 100 state and private schools have together begun admitting and graduating more of these students.

Third, we need more graduates to direct their alumni giving to financial aid. I'm increasing my personal commitment—the largest donation to a collegiate institution, I'm told. But it's my hope that others will, too, whether the check is for $5, $50, $50,000 or more."
Bloomberg, whose net worth is estimated at $46.3 billion (before the gift) by Forbes' real-time billionaire rankings, is reportedly weighing a 2020 presidential run. Last week, a spokesperson for his company told CNN that he plans to make a final decision by February next year.