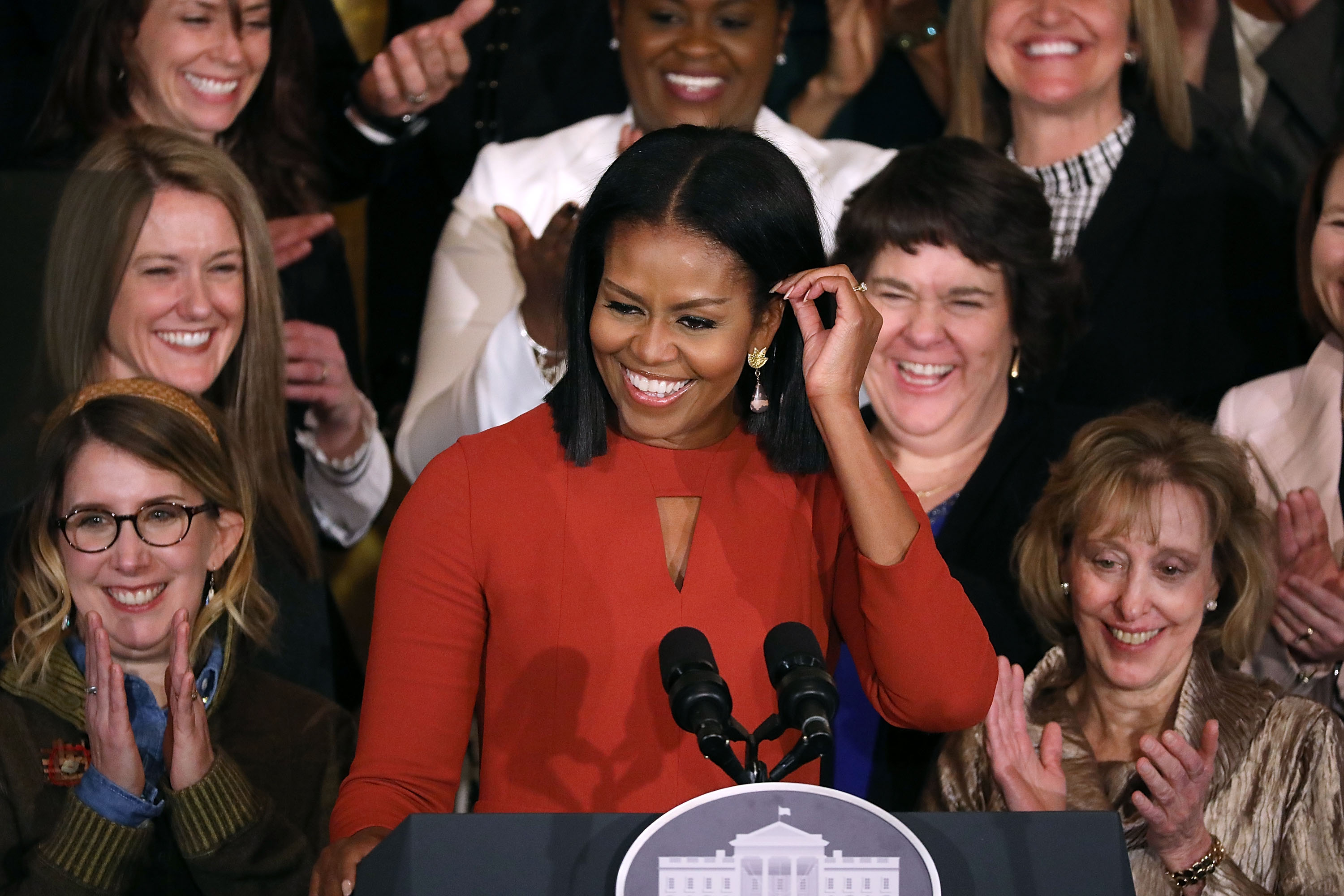 Regardless of your party affiliation, you have to admit that Michelle and Barack Obama are making the most of their post–White House professional lives. The former first lady's new memoir, Becoming, released this month, is smashing sales expectations both for political memoirs and nonfiction books.
According to The Hollywood Reporter, Becoming has sold more than two million copies in its first 15 days across all platforms (hardcover, e-book, audio sales) in the United States and Canada. That's an astonishing number, especially when compared to Hilary Clinton's Living History, which topped one million copies in a month. Becoming even bests the efforts of former presidents, such as George W. Bush's Decision Points, which didn't cross two million copies for multiple weeks, and Bill Clinton's My Life, which also couldn't hit two million copies quite as quickly.
Subscribe to Observer's Entertainment Newsletter
Becoming covers Michelle's roots and how she found her voice, as well as her time in the White House, her public health campaign and her role as a mother. It sold an impressive 725,000 on its first day and is perched at the No. 1 spot on The New York Times' best-seller lists for Hardcover Nonfiction and the Combined Print and E-Book Bestsellers. She is currently on a 10-city national book tour that includes special guests Oprah Winfrey and Reese Witherspoon.
Last year, the Obamas negotiated a massive $65 million joint book deal, the biggest in presidential history. The publishing industry took a big risk with such an enormous deal, but it seems to have paid off. And if its profits weren't enough, the Obamas also signed a lucrative production contract with Netflix, the first of its kind for a former first family. Though a specific dollar amount was not made public, Netflix is famous for its generous production deals.