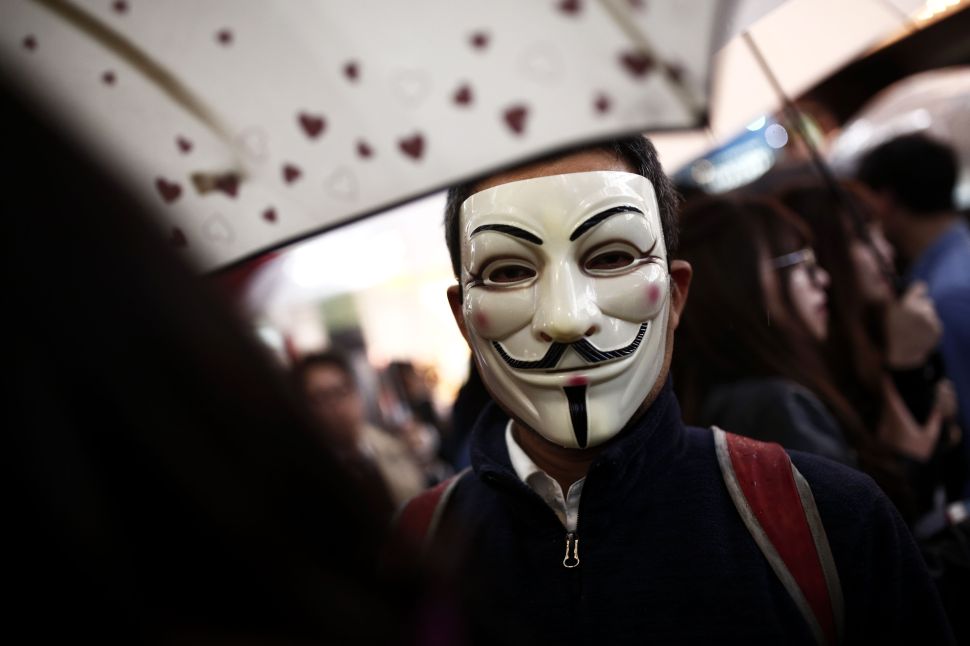 The Department of Justice (DOJ) recently announced the first election-meddling case linked to the upcoming midterm elections. The latest charges not only highlight that our political process is still under attack, but also suggest that we may not have the legal tools to prevent foreign governments like Russia from interfering with our elections.
Efforts to Interfere with Midterm Elections
While Special Counsel Robert Mueller is still investigating Russian interference with the 2016 presidential election, hackers have turned their attention to the next big partisan battle. On October 19, the DOJ unsealed a complaint against Elena Alekseevna Khusyaynova, a Russian operative in charge of a million-dollar campaign to interfere with the upcoming November election.
Subscribe to Observer's Politics Newsletter
According to prosecutors, "Project Lakhta" was part of an effort "to spread distrust towards candidates for U.S. political office and the U.S. political system." The complaint alleges that conspirators capitalized on the partisan division on a range of key issues, including immigration, guns, race relations, women and even the debate over the protests by National Football League players during the national anthem.
Through advertisements on social media, buying internet domain names and "promoting news postings on social networks," the Russians posed as American political activists, adopting varied ideological perspectives and often writing from opposing views. According to the DOJ, Khusyaynova's campaign was funded by Yevgeny V. Prigozhin, a Russian oligarch who was previously indicted on charges of interfering in the 2016 presidential election and has close ties to Vladimir Putin.
In conjunction with announcing the charges, U.S. intelligence agencies issued a stern warning regarding ongoing efforts to sway U.S. elections. "We are concerned about ongoing campaigns by Russia, China and other foreign actors, including Iran, to undermine confidence in democratic institutions and influence public sentiment and government policies," a joint statement from the Office of the Director of National Intelligence, Justice Department, FBI and Department of Homeland Security said. "These activities also may seek to influence voter perceptions and decision making in the 2018 and 2020 U.S. elections."
Legal Tools to Prevent Election Meddling
"Project Lakhta" is likely one of many Russian plots to influence the midterm elections and the 2020 presidential election. Russia's success in 2016 has also likely inspired other adversaries to pursue similar operations. Even more concerning, the DOJ has acknowledged that it is often difficult to deter and prosecute foreign election meddling.
This summer, the DOJ unveiled its strategy to combat foreign influence operations, particularly with respect to elections. "Elections are a particularly attractive target for foreign influence campaigns because they provide an opportunity to undermine confidence in a core element of our democracy: the process by which we select our leaders," the report states.
The DOJ report identifies five types of foreign influence operations used to target U.S. democratic and electoral processes: cyber operations targeting election infrastructure; cyber operations targeting political organizations, campaigns and public officials; covert influence operations to assist or harm political organizations, campaigns and public officials; covert influence operations, including disinformation operations, to influence public opinion and sow division; and overt influence efforts, such as the use of lobbyists, foreign media outlets and other organizations to influence policymakers and the public.
The report details a range of actions that the DOJ, FBI and other agencies are taking to deter and respond to election interference. At the same time, it also acknowledges that relying on existing laws can be challenging. For instance, if voting machines are hacked, prosecutors couldn't bring charges under the Computer Fraud and Abuse Act (CFAA) because it only applies to internet-connected devices. "In many conceivable situations, electronic voting machines will not meet those criteria, as they are typically kept off the internet," the report notes. "Consequently, should hacking of a voting machine occur, the government would not, in many conceivable circumstances, be able to use the CFAA to prosecute the hackers." According to the DOJ, it is "considering whether new criminal statutes aimed more directly at this type of activity are needed."
Shining a Light on Election Meddling
While it is possible for Congress to enact legislation specifically targeting election meddling, cyber threats are notoriously difficult to eradicate because they are relatively easy to orchestrate, low-cost and constantly evolving to avoid detection. The federal government's most effective tool is likely its new policy of alerting the public of foreign influence operations targeting U.S. elections.
According to the DOJ, the federal government plans to notify companies, organizations and individuals if it suspects they are the target of a cyberattack by foreign operatives seeking to disrupt elections. When making such disclosures, the DOJ assures that politics will not play a role, stating:
"Partisan political considerations must play no role in efforts to alert victims, other affected individuals, or the American public to foreign influence operations against the United States. Such efforts must not be for the purpose of conferring any advantage or disadvantage on any political or social group or any individual or organization."
The approach makes sense—if we can't figure out how to stop the threat, we should at least seek to neutralize it. An informed public has always been one of the best ways to combat disinformation.
Donald Scarinci is a managing partner at Scarinci Hollenbeck—read his full bio here.