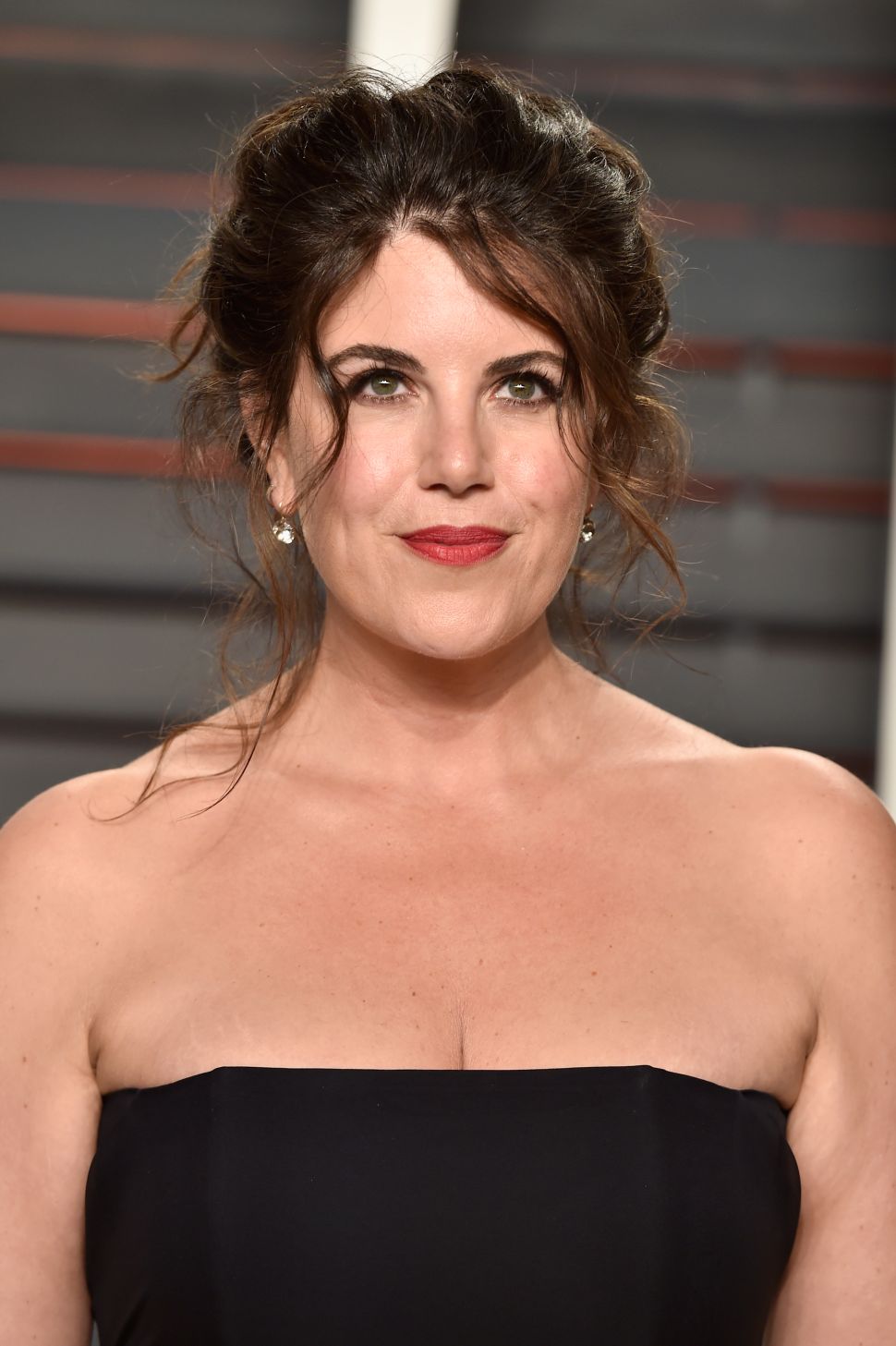 Monica Lewinsky doesn't get enough credit for being a solid writer. She is a public figure who had unprecedented insight into the inner workings of the highest office of the United States, and she's drawn from her experiences to craft consistently wrenching prose about complicated sexual dynamics and the nature of victimhood.
Now, as she prepares to release a new docuseries, Lewinsky has published a new first-person essay with Vanity Fair in which the activist and former White House intern recounts how difficult it was to revisit the affair with Bill Clinton that made her a household name in 1998.
Lewinsky, who was only 24 when the scandal broke, excavated her past while undergoing interviews for the six-and-a-half hour documentary series The Clinton Affair, which premieres this Sunday, November 18, on A&E.
"It's not as if it didn't register with me that he was the president," Lewinsky says in the first episode of the show. "Obviously it did. But I think in one way, the moment we were actually in the back office for the first time—the truth is, I think it meant more to me that someone who other people desired desired me. However wrong it was… for who I was in that very moment, at 22 years old, that was how it felt."
Subscribe to Observer's Entertainment Newsletter
"As I passed George Stephanopoulos' office, I kind of looked into the open doorway," Lewinsky continues in the second episode, recalling how the affair began. "And Bill happened to be standing there. And he motioned me in—I don't think my heart had ever beat as fast. Unbeknownst to me, I was on the precipice of the rabbit hole."
The much younger Lewinsky was in the thrall of a power imbalance that left her totally vulnerable. "I was completely at his mercy," she says of her relationship with Clinton, who was 49 at the time.
Lewinsky has always been a formidable public figure, someone with valuable insights into the dark side of celebrity journalism and the toll that intense scrutiny can take on the psyche. She is fully aware and unafraid of the glee the public took in unspooling the vulgar specifics of the Clinton affair. That vulgarity first subsumed her, and spit her back out.
"The process of this docuseries led me to new rooms of shame that I still needed to explore, and delivered me to Grief's doorstep," Lewinsky writes in Vanity Fair. "Grief for having been betrayed first by someone I thought was my friend, and then by a man I thought had cared for me. Grief for the years and years lost, being seen only as 'That Woman'—saddled, as a young woman, with the false narrative that my mouth was merely a receptacle for a powerful man's desire."