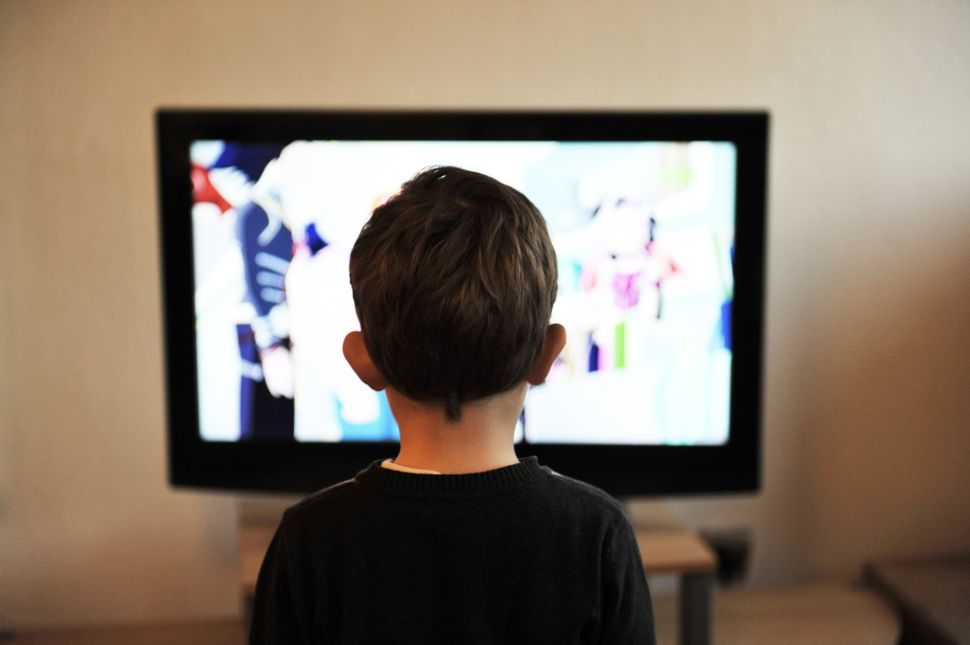 Charles Darwin would have an absolute field day with the current cutthroat television landscape.
In the third quarter of 2018, the TV industry suffered the worst subscriber loss in U.S. history, losing more than 1 million paying customers, according to new research firm Moffett Nathanson. Though online packages such as DirecTV Now and YouTube TV are growing—which networks and pay TV providers insist will eventually counterbalance its linear losses—audiences are fragmenting more and more. Ten years ago, American Idol was the most-watched show on television with roughly 28 million total viewers. Today, that honor belongs to The Big Bang Theory with around 18 million. Massive monoculture events such as the Oscars, the Super Bowl and even the presidential State of the Union addresses have all seen dips in viewership in recent years.
Last year was the first year that the number of viewers who say they watch their favorite show online was greater than the number who watch it on a pay TV set-top box (live, DVR and VOD combined), according to Hub, which has been tracking how consumers discover and watch new TV programming over the past five years. This year, the shift toward online viewing has accelerated: 56 percent of viewers say they watch online and 44 percent say they watch on a pay TV set-top box, while last year viewers who watch TV online clocked in at 52 percent.
Subscribe to Observer's Entertainment Newsletter
So what, if anything, can traditional television do to halt its demise and evolve in this new age?
For one, it could stop holding on to the past. Financially speaking, networks and advertisers need to reframe value. Those chunk audiences just don't exist anymore, which is why it's odd to see ABC charging a fortune for Academy Awards ads. The sooner everyone involved can accept the new economic reality, the better off all parties will be.
TV needs to partner with leading technology firms to get a better sense of who is watching so that they can better understand the attentive demographics and weave that understanding into its programming. This goes far beyond a simple Nielsen report. If you can hyper-target the right audiences, you can connect with the viewer in a much more focused way. The goal is to drive demand back, and one way to do that is to hone in on niche markets.
Say what you want about the show's stars, but ABC and Fox were wise to play up the politically right-leaning mind-sets of Roseanne Barr and Tim Allen for the revivals of Roseanne and Last Man Standing, respectively. Targeted counter-programming works because it is an acknowledgment of an under-served audience, which is far more specific than watering down a series in the hopes of four-quadrant appeal. That doesn't mean TV shows should all be Trump-centric, of course—it just means that the linear gatekeepers need to better understand the customer experience in order to stay relevant.
To get bigger, TV may need to think smaller.
Furthermore, if it can't compete with streaming services, traditional TV may want to get in on the game. It's going to be monumentally difficult for the Big Four broadcast networks (ABC, CBS, NBC and Fox) to keep pace, not to mention the litany of smaller basic and premium cable channels. HBO stands a fighting chance thanks to its decades' worth of top-tier production and an infusion of resources from the AT&T/Time Warner merger, but it's still putting together a viable battle plan against the likes of Netflix.
As more and more prolific talents such as Shonda Rhimes and Ryan Murphy migrate to streaming platforms, linear TV may move more into production than distribution. That's already a key component of the business—for example, This Is Us is produced by 20th Century Fox, yet airs on NBC—but it could take on an additional importance as networks pivot in the online era.
You can see a scenario in which production outfits like Sony Entertainment and Warner Bros. Television produce more content that is then packaged to streamers such as Netflix and Apple for exclusive use. The hubs of distribution will change—with online platforms taking on more—while the individual studios leverage the deep-pocketed subscription video-on-demand services for big licensing fees.