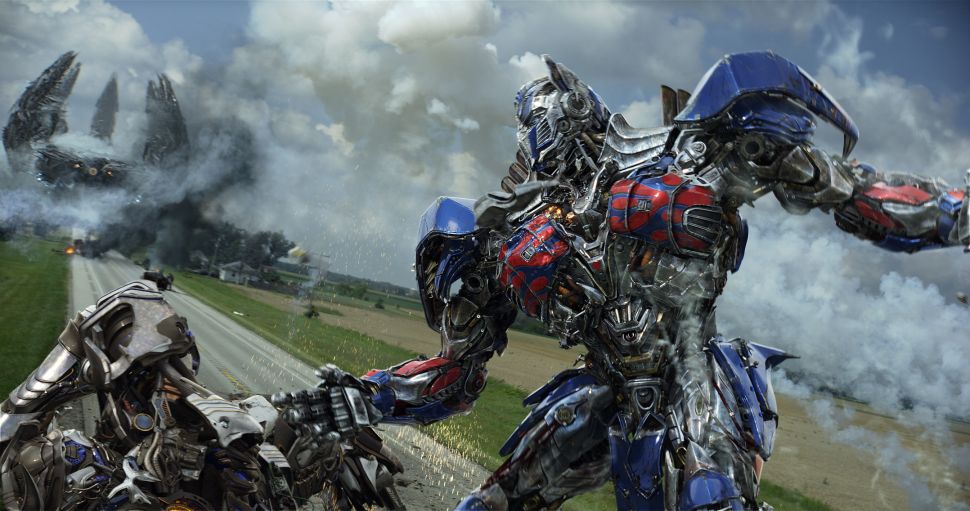 We're seeing big moves in Hollywood today: Netflix and Paramount Pictures have signed a multi-picture deal, studio head Jim Gianopulos revealed during Viacom's fourth-quarter earnings call.
"Our priority is to expand our role as a major global content supplier," Gianopulos said per Deadline. "As such, we're exploring various new revenue streams in addition to our traditional theatrical releases as a producer of first-run films and television for other media platforms."
The deal comes after Paramount was rumored to be in talks with Amazon for a similar arrangement—Prime Video ultimately signed a deal with Blumhouse TV—and just one day after Apple signed a deal with prestige-picture maker A24. While no specific properties were mentioned on the call, the deal would seem to provide Netflix with access to valuable IP such as Transformers, Star Trek, Cloverfield and more.
Subscribe to Observer's Entertainment Newsletter
Paramount has finished last among the six major Hollywood studios in domestic box office every year since 2011, but this deal will offset some of the risk and burden of competing with the bigger studios. Even with the success of A Quiet Place and Mission:Impossible—Fallout this year, Paramount is still on pace to finish behind Sony, Universal, Fox, Disney and Warner Bros. The studio is also on the verge of losing writer, producer and director J.J. Abrams, who is hunting for a mega-deal that Paramount likely can't afford. As such, this pact looks like a win-win on paper.
Paramount and Netflix have enjoyed a fruitful small-screen relationship, with the former providing the latter with hit shows such as Maniac and 13 Reasons Why. Viacom also owns the popular animated series Avatar: The Last Airbender, which Netflix is turning into a live-action show, and Gianopulos oversaw the unprecedented decision to sell The Cloverfield Paradox to the streaming service, which landed on Netflix directly after the Super Bowl in February.
Gianopulos didn't say how many films would be rerouted to Netflix, but he did say it would be "a small number of titles" that fit the release mold. Before Gianopulos took over in 2017, Netflix licensed several back catalogs from Paramount.
"We've had a long relationship with Netflix," he said. "On the licensing side, we've known the senior management team for many years. This represents an incremental revenue stream that we're excited about. We have more capacity for great production than the theatrical system can accommodate. While [theatrical] remains our core business, we're very happy to work with the likes of Netflix, Amazon and others as partners and new customers."
Netflix ($10 to $12 billion), Amazon ($4.5 billion to $6 billion), Hulu ($2.5 billion) and Apple ($1 billion-plus) are all investing massive sums into content, as is Disney+, which is releasing a $100 million live-action Star Wars series and boasts blockbuster budgets for Marvel limited series. The match between the streaming industry's resources and Paramount's library of properties proved to be irresistible to the studio.
"While they have increased their internal capabilities, they are looking for great properties and we have great IP, great development and great creative relationships and potential to develop for them," Gianopulos said. "In some ways, it's just an evolution from the days when studios were making MOWs [movies of the week] for the networks. We view it as such. The difference, of course, is that the quality of some of these films is much higher, making these relationships even more valuable. And it plays to the strength of a large, well-established studio like Paramount."
The streaming wars have just kicked into high gear, folks.