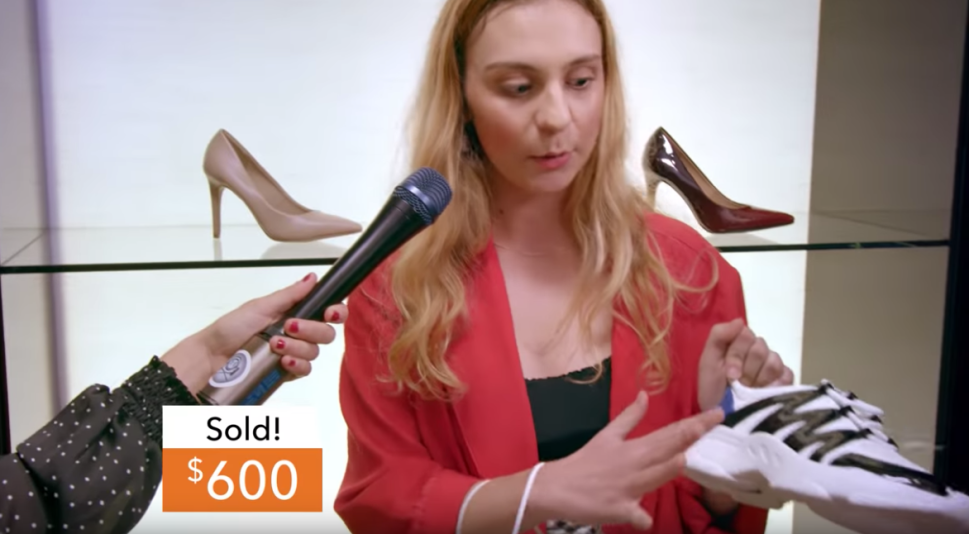 You may judge a person by their shoes, but you should never judge a pair of of shoes by its storefront.
On Wednesday, dying footwear chain Payless conducted a bold social experiment in Los Angeles and proved that a $30 pair of American discount-store shoes can suddenly be worth $600—simply give the store an Italian makeover.
Payless took over a former Armani store in a mall, renamed it as "Palessi" and stocked the shop with its regular assortment of boots, pumps and leisure shoes—typically priced at $20 to $40—with a designer price tag of $200 to $600.
Subscribe to Observer's Business Newsletter
Within a few hours, the fake luxury shoe store sold about $3,000 worth of shoes, mostly to fashion influencers invited to the event. And, after the shoppers paid, staffers told them that the shoes were actually from Payless.
"They are elegant [and] sophisticated," a buyer said of her new purchase in a video Payless posted on YouTube.
"I could tell it's made with high quality material," said another satisfied shopper.
Payless said the people featured in the video were real customers, not actors.
Payless eventually refunded the buyers the inflated prices they paid. But the company plans to use their testimonials in future commercials on social media and television.
"The campaign plays off of the enormous discrepancy and aims to remind consumers we are still a relevant place to shop for affordable fashion," Sarah Couch, Payless' head of marketing, told AdWeek on Wednesday, which first reported the event.
"[The 'Palessi' store experiment is] a commentary on the power of brand image—both positive and negative—and on the discernment—or lack thereof—among fashion influencers," Patti Williams, a marketing professor at the University of Pennsylvania's Wharton School, commented on Twitter.
"Payless customers share a pragmatist point of view, and we thought it would be provocative to use this ideology to challenge today's image-conscious fashion influencer culture," said Doug Cameron, chief creative officer of New York ad company DCX Growth Accelerator, which assisted Payless with the event.
Payless has been struggling on the brink of collapse for years. In August 2017, it emerged from a Chapter 11 bankruptcy court battle with its private equity lenders closing more than 670 stores. It currently operates about 2,700 stores in North America and an online store.