Prince Charles is commemorating his 70th birthday in every regal way possible. He's attended countless fetes, posed for a Vanity Fair cover story, guest-edited an issue of Country Life and announced that he'll appear on an upcoming series of stamps. And let's not forget about all the new photos released in honor of the future King of England's big day, including an adorable snap of Prince Charles with Kate Middleton and the ever-elusive Prince Louis.
Yesterday, Clarence House released two new portraits taken by royal photographer Chris Jackson of Prince Charles with his family to mark the important milestone. The photographs were snapped in the garden at Clarence House on September 5, and they all feature Prince Charles seated on a wooden outdoor bench, with Prince George perched on his lap and Camilla Parker-Bowles next to him; Princess Charlotte is on the other side of the Duchess of Cornwall. Prince William, Kate Middleton, Prince Harry and Meghan Markle are standing behind the bench, and the Duchess of Cambridge is holding Prince Louis.
Subscribe to Observer's Lifestyle Newsletter
Both shots are obviously very cute, and everyone looks so perfect, the image could be a postcard. The first picture is a standard image of the royals, as they all look directly at the camera and smile, in complete coordination right down to the navy-and-white color scheme of all of their clothing (the little Cambridges are actually wearing a lighter shade of blue because, as we all know, they always shine in the spotlight and are the true stars of all the photos).
Anyway, the second image is what we assume is supposed to be a "candid" picture of the royals, as many media outlets have declared, but it's really making us question if the royal family knows what "candid" means.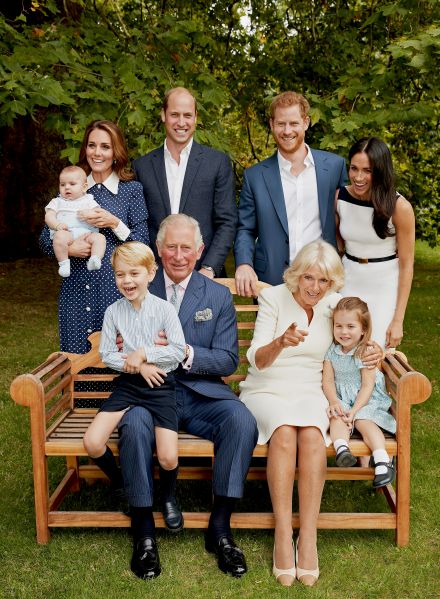 The royal family seems to be under the impression that a casual, candid photo simply means leaning forward ever so slightly, looking an inch away from the camera and showing a little more teeth, though the Duchess of Sussex went a step farther and opted for an almost-laugh, also known as lessening one's perfect posture just a tad and widening one's grin a hair. Prince George took a cue from his aunt, going for a similar aesthetic.
Actually, the Duchess of Cornwall pointed at something in the distance that she is maybe showing Princess Charlotte, but what could they possibly be looking at? A corgi leaping about? We refuse to believe Parker-Bowles is just showing her granddaughter the camera, because there is no way Princess Charlotte  is unaware of how a photo shoot works—she's a pro by now, especially since Middleton is an unofficial shutterbug.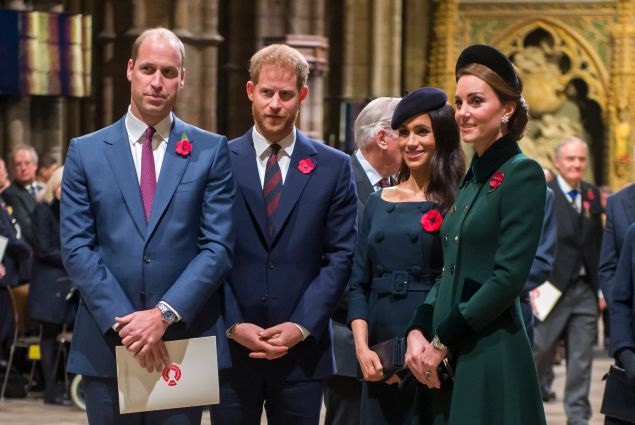 Despite the fact that the royals are apparently unclear on what constitutes a candid photo, we're big fans of the portraits and very happy Prince Louis is getting the exposure he deserves. And these surely won't be the only images we see from Prince Charles' big day—he's having yet another party Wednesday nigtht, so prepare for some formal Buckingham Palace pics of the whole crew in their fanciest attire.