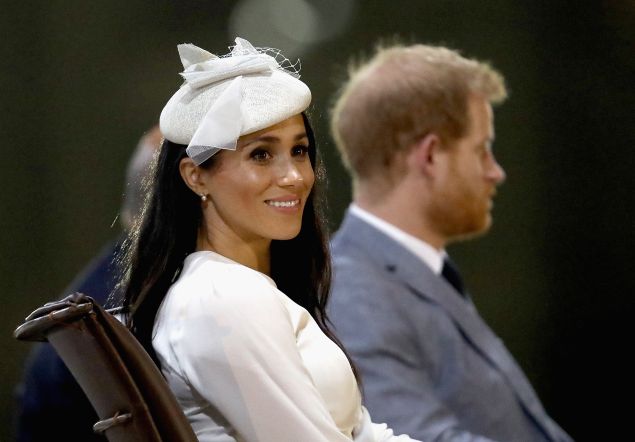 Meghan Markle is now a full-fledged royal, but members of the monarchy are taking cues from the erstwhile Hallmark actress' early years, before she married Prince Harry.
Prince Charles appears on Vanity Fair's London cover this month (he's also in a glossy print spread in the U.S. edition) with an interview that took place just before Markle walked down the aisle in May 2018. Markle herself posed on the magazine's October 2017 cover, in which she declared her love for her then-boyfriend, Prince Harry.
We already knew Prince Charles and his daughter-in-law were close, as he stepped in for the Duchess of Sussex's absent father to walk her down the aisle at her nuptials, though we wonder if they're true best friends like train pals Markle and Queen Elizabeth.
Subscribe to Observer's Lifestyle Newsletter
Prince Charles stepped up for Markle at her wedding.

DOMINIC LIPINSKI/AFP/Getty Images
Markle's VF story mostly focused on her future fiancé (they announced their engagement the following month) to the chagrin of her friend Priyanka Chopra, who criticized the magazine's emphasis on Markle's love life instead of her work as an actress, philanthropist and activist.
Some royals sharing a laugh.

Chris Jackson/Getty Images
Granted, at the time Markle had appeared on the USA series Suits and had been running a lifestyle blog, so the fact that the magazine didn't give her the same treatment as past cover stars like former president Barack Obama, Meryl Streep and Kate Moss isn't exactly shocking.
Prince Charles' interview, on the other hand, emphasizes his life with the Duchess of Cornwall, his environmental work and his impending 70th birthday—the future King of England is going all out with the celebrations this year. We also found out that the royal correspondents are big fans of Camilla Parker-Bowles, as she and Prince Charles are far friendlier and more relaxed than the Duke and Duchess of Cambridge.
"[Camilla is] my favorite royal, by a country mile," one correspondent told Vanity Fair. "She knows all our names, she fosters a sense that we're all in this together. She always gives you a little gleam in her eye and will find a moment to look at our cameras," said another, adding that the new generation of royals are "control freaks" about their coverage.
Princes Charles and Camilla Parker-Bowles are apparently the favorites. 

Tim Rooke - WPA Pool/Getty Images
Prince Charles is far from the first royal to appear on the magazine's cover. Prince William posed for it in September 2003, around his 21st birthday, for a story on young royals, and the Duke and Duchess of Cambridge were pictured on the cover in July 2011—the pages did feature exclusive new photos, but neither Prince William nor Kate Middleton gave any kind of an interview. And, of course, never forget the truly iconic cover of Princess Diana in 1997.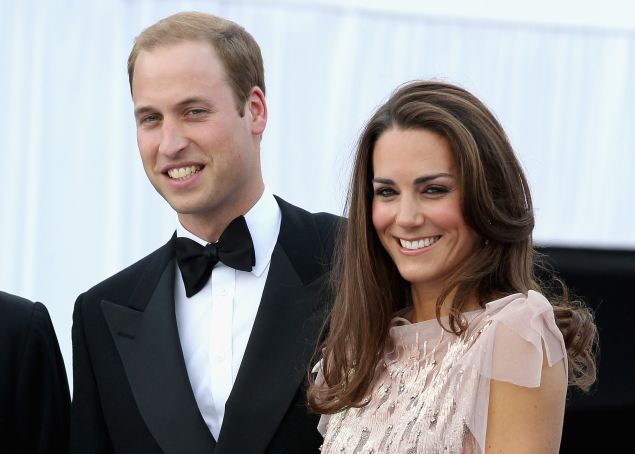 At this point, it looks like Prince Harry and Kate Middleton, who posed for British Vogue's special 100th anniversary cover this year, are the only major royals left who still need their own special Vanity Fair cover.