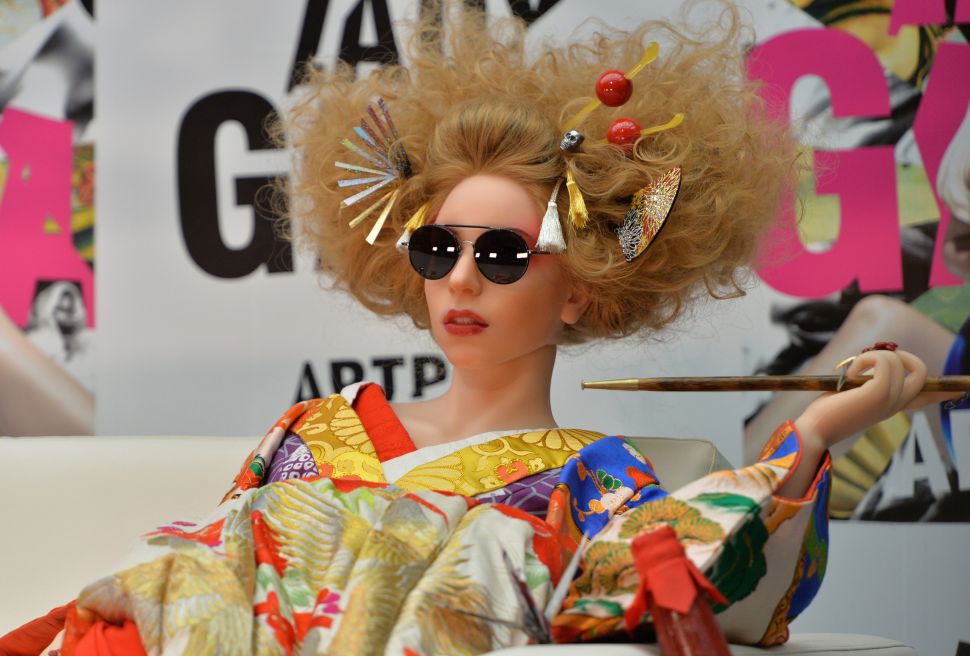 Before Lady Gaga's subtle performance in the new remake of A Star Is Born left audiences gobsmacked, the singer had built a career on unbridled maximalism—the likes of which the pop world had never seen before.
For a while, Gaga's out-of-this-world theatrics were incredibly effective. Her 2008 debut album, The Fame, went triple platinum, and by 2011 she'd scored three No. 1 singles with the hits "Just Dance," "Poker Face" and "Born This Way." In a hot streak spanning five wildly successful years, Gaga released music that skittered across pop genres like a stone skipping erratically over a pond. In the process, she turned every public appearance into an opportunity to shock her audience with increasingly outlandish outfits.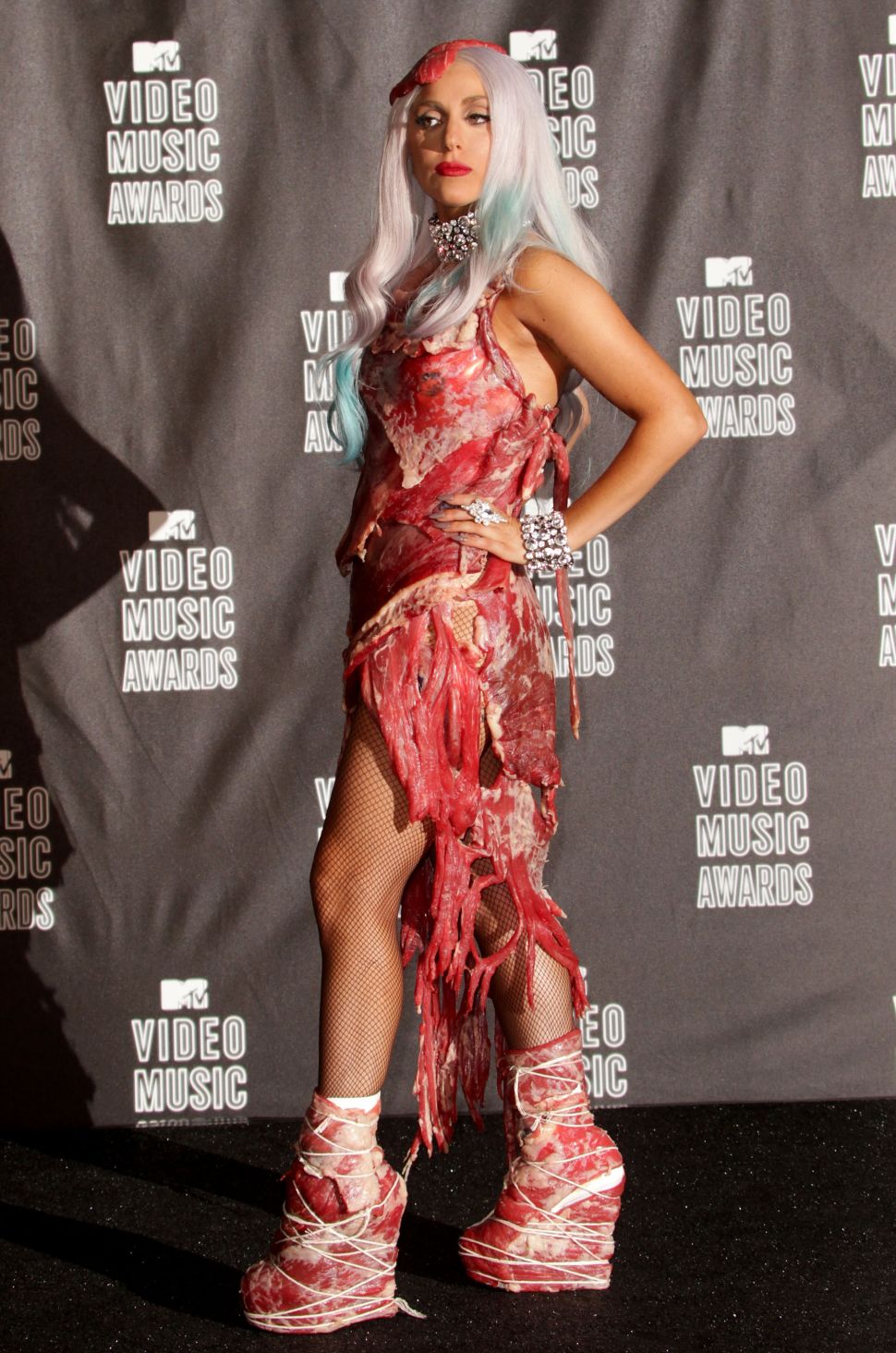 Her aesthetic restlessness permeated everything she did, until her thrilling unpredictability reached its inevitable conclusion: It became predictable. Lady Gaga's cacophonous clutter reached its zenith with Artpop, her divisive third studio album, which was released on November 6, 2013.
Subscribe to Observer's Entertainment Newsletter
Artpop changed the arc of the singer's ever-evolving persona forever. She split up with her longtime manager the week before it was released, and after its lukewarm critical reaction, she  stepped away from solo work to intermittently dabble in television acting, collaborative jazz duets and monogamy, with varying degrees of success.
Half a decade after its debut, debate over this album still flows thick and fast. Is it a work of cannily stylish genius, or a middling screech into the void where all ephemeral bangers go to be forgotten? It depends on who you ask.
Die-hard Gaga fans, commonly known as Little Monsters, are so obsessed with Artpop that their devotion became a meme that has since filtered through less extremist circles. The line "Buy Artpop on iTunes" is used prolifically on Twitter, transcending its meaning to become more than just a literal suggestion that listeners purchase the record, which, by many estimations, flopped both commercially and critically. The phrase is now a shorthand way of expressing unwavering support for any artist who's been undervalued, or who has released work that failed to meet certain expectations. Fans have to implore people to "buy Artpop on iTunes" because it's not selling very well, you see, and they want to improve their idol's ranking on the Billboard charts.
Artpop dissenters called it scattered, confusing and pretentious. "It's a bizarre album of squelchy disco (plus a handful of forays into R&B) that aspires to link gallery culture and radio heaven, preferring concepts to choruses," read the review in Rolling Stone. "There are still some sparks of eccentricity," The New York Times sniffed, "but for much of the album, Artpop seems to be working off a checklist that Lady Gaga chants in 'Aura': 'tech dance sex art pop'." It went on to say that "validation from the fine-arts world shouldn't matter anywhere nearly as much as stirring the passions of the little monsters."
A bit like Andy Warhol, who triggered a seismic shift in contemporary art when he started incorporating movie stars and advertisements into his paintings, Gaga wanted to conversely incorporate contemporary art into her music and structure pounding pop songs like an omni-referential Koons. She also released a long-forgotten app in conjunction with the album, which she promised would act as "a musical and visual engineering system that combines music, art, fashion and technology with a new interactive worldwide community—'the auras.' " This didn't exactly help clarify her thesis.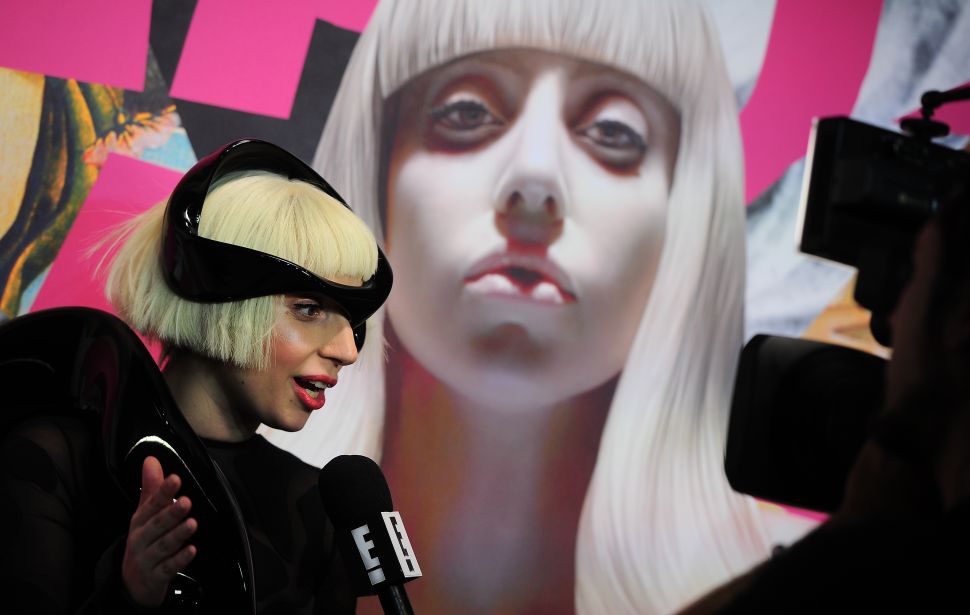 Yet the songs themselves are enormous in their jubilant strangeness, but not so overwhelming that they're impossible to put on repeat. "Do What U Want," a woefully misguided collaboration with R. Kelly, has a walloping beat that still sounds squeamishly exhilarating. "Swine" is so much fun it's almost indecent. The music video for "G.U.Y." takes place in the Hearst Castle, where Gaga writhes topless astride a muscular dancer while the Real Housewives of Beverly Hills gently tap tambourines in the background. Big, bigger, biggest.
With each subsequent listen, Artpop's narrative of resurrection unveils itself a bit more. It is the work of an artist who must have known her daring experiment was coming to an end. She wanted to determine how much "experimental art" people could tolerate from a pop star who also happens to be a woman. Gaga willingly hammered glitter-studded nails into her own coffin, and forced herself to begin anew.
Without this album, the singer might never have been inspired to pursue an artistic code of stripped-down vulnerability and authenticity—one that led her to make Joanne, an album that mostly consists of soft rock, and take on the central role in A Star Is Born, a movie that required her to abandon her outré persona and become a shy, humble waitress who's all but given up on the idea of achieving fame and glory.
Artpop may have been dismissed as "shallow," but Lady Gaga seems anything but shallow now.