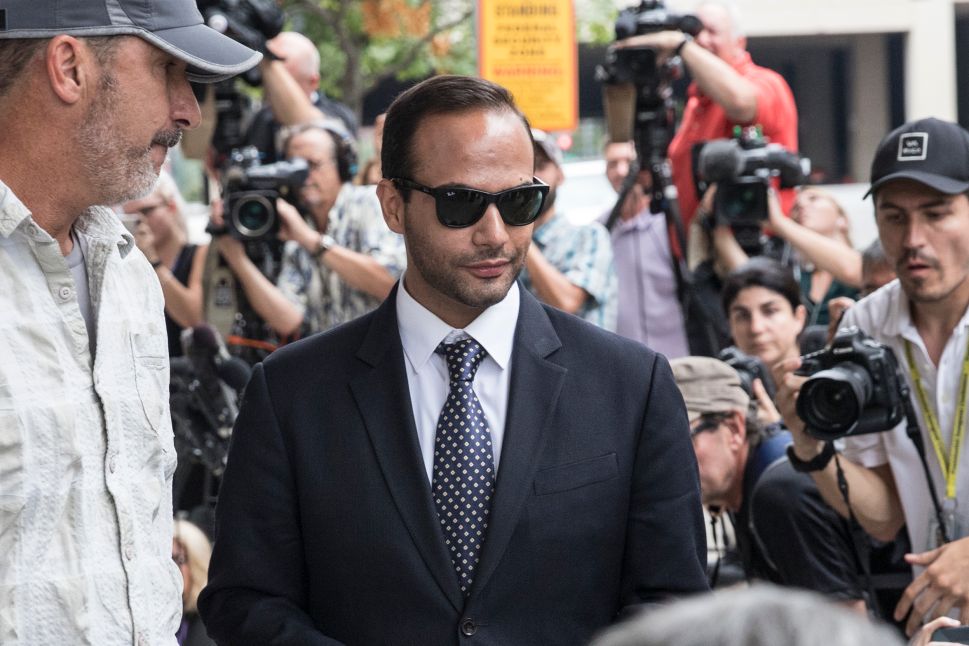 After receiving a 14 day prison sentence by the Justice Department, George Papadopoulos reinvented himself as a Trumpist media celebrity. From insulting the FBI on Fox News to hiring a new legal team to dispute his prison sentencing, the one-time Trump aide has embraced notoriety and martyrdom in the aftermath of backwater lobbying efforts that landed him in the middle of Russiagate.
These antics, while amusing to those following the Russia saga, have irked Special Counsel Robert Mueller. Responding to a request from Papadopoulos to delay the start of his prison term, the special counsel's prosecution team wrote that the Trump aide "received what he bargained for, and holding him to it is not a hardship."
Subscribe to Observer's Politics Newsletter
Mueller's team also pointed to a "variety of public statements that appear to be inconsistent" with the cooperation Papadopoulos agreed to provide law enforcement after he was charged with lying to the FBI over communication with a Kremlin-connected professor who promised damaging material on Hillary Clinton during the 2016 election.
"Appearing on a national television show the next day, the defendant stated that he was 'considering withdrawing his agreement' because he should not 'have to serve even one day in jail for something that now it seems was completely orchestrated," reads the filing.
Papadopoulos made the remarks on an October episode of Fox and Friends in what would be the first of many interviews aimed at discrediting U.S. law enforcement agencies—he has since appeared on the network's primetime juggernauts Tucker Carlson Tonight and Hannity.
Mueller's office also cited deleted tweets from the Trump aide, including one from as recently as November in which Papadopoulos said "Biggest regret? Pleading guilty."
"I am simply telling the truth about the characters involved in this story," Papadopoulos told Observer in response to the special counsel's filing. "It's about the legacy of this investigation at this point."
But Charles Tawil—an Israeli businessman who gave the former Trump aide $10,000 in cash for consulting work—thinks Papadopoulos received bad advice from his wife, Simona Mangiante Papadopoulos.
"He got a very light sentence. He should finish it and not endanger himself. After that he can do what he wants," Tawil told Observer. "In my view, he received bad advice from his then-girlfriend [Simona Mangiante Papadopoulos]. In fact, I think that all his problems came from her. She probably had something on him."