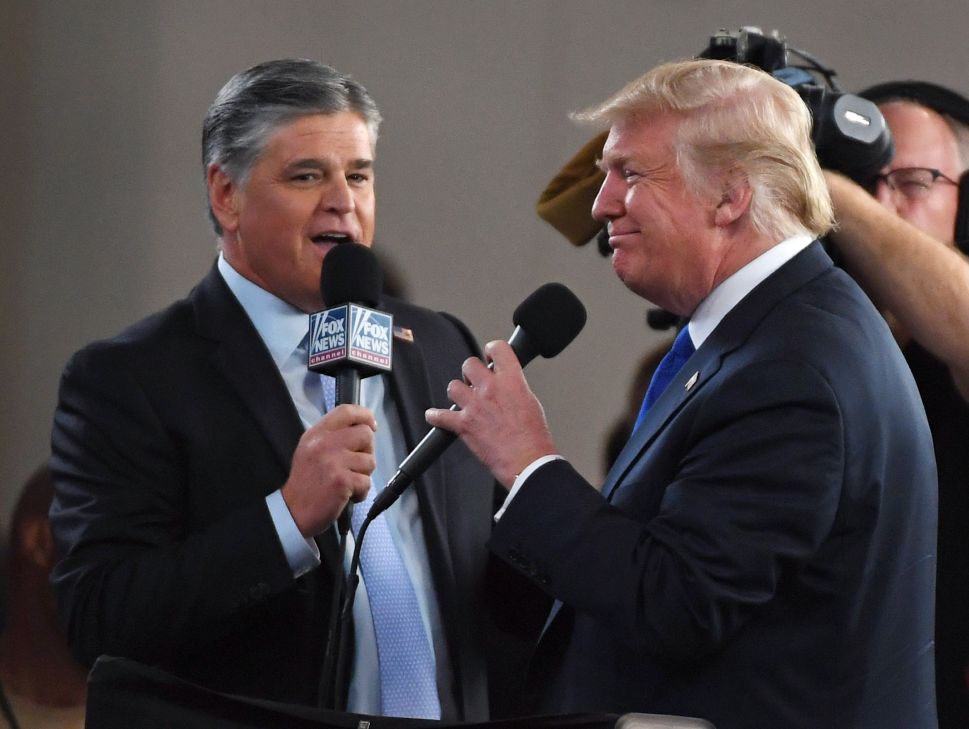 While many quickly seized on Michael Avenatti's arrest as evidence of hypocrisy and wrongdoing, Fox News host Sean Hannity and other Republican men are claiming to give the attorney the presumption of innocence—and subsequently undermining allegations his client brought forth against Supreme Court Justice Brett Kavanaugh.
"One of the people that made the most outrageous claims [against Kavanaugh] was Michael Avenatti. He's facing serious charges tonight. But that story, we now know, it changed with the client that he was representing. It changed pretty dramatically in terms of what she said," said Hannity on Wednesday night. "He made these accusations, and as I've been playing, I'm not saying—I believe in due process and the presumption of innocence. Especially with serious charges. It has served this country so well and to not be consistent would make me a hypocrite. I am consistent."
The anchor's on-air guest, Senator Lindsey Graham (R-S.C.), pointed to allegations against Kavanaugh from Avenatti's client Julie Swetnick, in which she alleged Kavanaugh participated in gang rape and drugging women as a teenager. After the Justice's confirmation, Senate Judiciary Committee Chairman Chuck Grassley referred the attorney and Swetnick to the FBI for an investigation over inconsistencies in the claims.
Subscribe to Observer's Politics Newsletter
"Ms. Swetnick's affidavit on its face just made no sense. Who would repeatedly go to parties where women were being drugged and raped and not say anything about it and keep putting yourself at risk? So the claim by Ms. Swetnick that was authored by Mr. Avenatti actually helped us because it was over the top," Graham added. "Now he's being charged, seems like a credible allegation, but he's entitled to the presumption of innocence. And I will give him that due. I'm not out to get Mr. Avenatti by turning the legal system upside down."
Other Republicans have also pointed to the Kavanaugh hearings as reason to reserve judgment against the attorney.
"Sounds like a Supreme Court Confirmation Hearing I saw once," tweeted Fox News anchor Bret Baier on Monday. "Presumption of innocence is always a good place to start."
Avenatti was arrested by Los Angeles Police on Wednesday over suspicion of domestic violence and released from jail later that afternoon. He has since called the accusations "bogus" and implied they were cooked up by the right-wing conspiracy theorist Jacob Wohl—who is under investigation by the FBI for peddling false rape accusations against Special Counsel Robert Mueller.