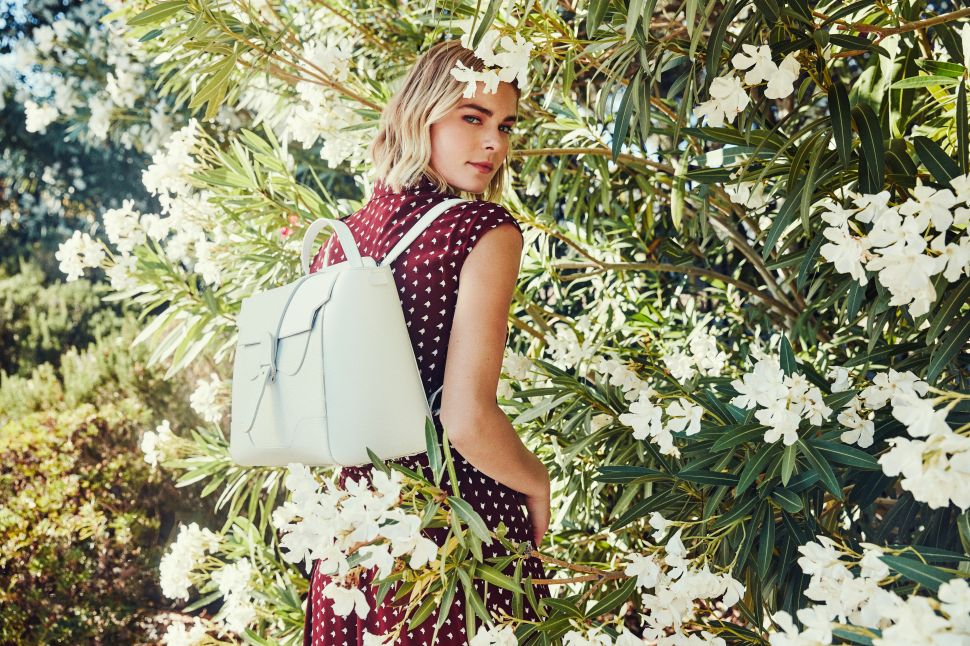 Observer Content Studio is a unit of Observer's branded content department. Observer's editorial staff is not involved in the creation of this content.
---
Topping our list of travel essentials is the Senreve Maestra, 'a versatile carry-on that can easily be transformed into a backpack.'
In January of this year, Observer's style editor presented, after great deliberation, the must-have items to make your next flight more enjoyable. A jet-setter if there ever was one, this editor traveled seemingly endlessly for work, covering fashion week from the furthest corners of the globe before hopping her next flight to vet the best new hotels, resorts and luxury destinations in the world. All of which is to say, if it's your job to write about both fashion and travel, you probably know what you're talking about when you advise readers on how to pack for their next vacation. Topping our editor's list of travel-ready essentials such as cashmere, sleep masks, tech gear, and in-flight beauty treatments was just one handbag: The Senreve Maestra, "a versatile carry-on that can easily be transformed into a backpack," she wrote. "It also features seven interior compartments, including a dedicated pocket for your laptop or iPad. Plus, this Italian leather bag is offered in a chic millennial pink hue."
Turns out, such an assessment remains completely accurate. In the months since our well-heeled guide of airplane essentials was published, the Maestra's credibility as a best-bet for travel has been verified over and over again—lovingly flaunted by Instagram's most-followed fashion and travel influencers (like Julia Engel and Olivia Palermo) and near-exhaustively reviewed by everyone from Business Insider to Travel+Leisure. Best of all? The Maestra is now joined by two additional made-in-Italy styles equally suited for the travel-loving women on your holiday shopping list—and ringing at two price points lower than $500. So no matter your budget, Senreve has you covered. Keep reading to learn more.
Best Gift for Less Than $1,000: The Maestra is perfect for every traveler—but especially for those who prioritize security, comfort, and room to pack their laptops.
As Senreve's best-selling handbag, the level of demand for the Maestra has soared so consistently high that, this season, Senreve cofounders Coral Chung and Wendy Wen made the business-savvy decision to deliver the design in a whopping 16 different colorways. Split between two distinct leather finishes ("Pebbled," a more traditional, full-grain tumbled skin with a supple feel, or "Mimosa," a long-grain, bark-like finish that makes for a slightly stiffer, more structured feel), the Maestra's updated color palette ranges from soft neutral tones—Sand, Cream, Blanc (white), Storm (light grey), Ice (very light grey), Onyx (dark grey) and Noir (black)—to bold classics like Chestnut (a warm, tobacco brown), Forest (deep emerald green), Marine (cool navy), and Bordeaux and Merlot (both reddish-purple hues that evoke a beautifully wine-stained lip). Rounding out the assortment are bright and breezy options in Coral, Lavender, Lilac and Blush—perfect for adventurous travelers who are unafraid to experiment with eye-catching pops of color.
Wisely, the Maestra has remained true to the same original design that won fashion editors over when it launched, meaning the handbag is still as expertly-tailored for travel as it was in January of this year. The sleek, convertible carryall can be worn as a satchel, tote, crossbody or backpack and, like all Senreve handbags, is handmade in Italy from scratch- and water-resistant genuine, full grain Italian leather. Metal feet protect the base of the bag, and the interior is safe from spills, thanks to a soft, stain-resistant microsuede lining. What more to consider when picking a gift for a woman who loves to travel? The Maestra checks every box for comfort (at around two pounds, it weighs essentially half as much as handbags of comparable size) and security (hidden, zippered closures are ideal to store passports, credit cards and jewelry). Women who travel for work will appreciate that the bag's padded laptop compartment is perfect for a 13" laptop. Starting at $895, the Maestra is also available in Midi and Mini versions for $795 and $695 respectively.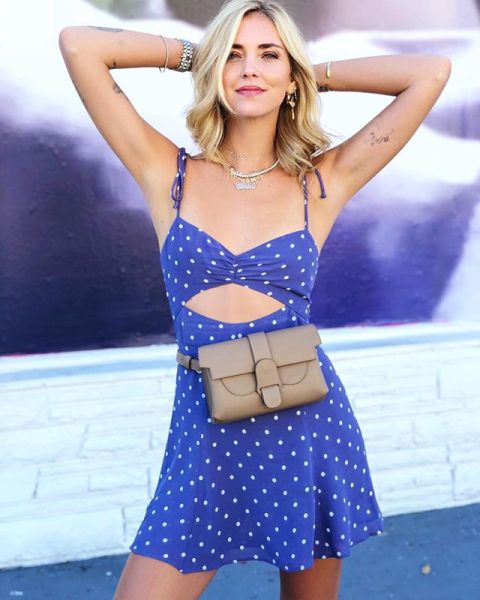 Best Gift for Less Than $500: The Aria Belt Bag will be an unexpected yet deeply appreciated holiday gift for women who want to be hands-free.
Launching just in time for holiday shopping season, Senreve's new Aria Belt Bag is the perfect gift for women who love to travel and are on-the-go. Featuring an adjustable belt-closure strap, the Aria Belt Bag is a no-brainer for those who enjoy packing light—say, for mornings spent exploring new surroundings, with only a few key items en tow. The bag's 8×5" frame has multiple compartments large enough to fit Apple's biggest iPhone, the 8 Plus, with additional pockets to tuck cash, cards, keys and lipstick. Perhaps best of all, the Aria Belt Bag affords travelers the ultimate luxury of going hands-free. With your handbag belted around the waist, slung over the shoulder, or secured across the body, this means far more important documentary pursuits (and the true purpose of travel, which is Instagram, obviously) can more readily take place. The belt-strap can also be fully removed, transforming the Aria into an elegant clutch for formal evenings on the town.
Like the Maestra, Senreve's Aria Belt Bag is lined with stain-resistant microsuede and available in two scratch- and water-resistant leather finishes: "Pebbled" (same as above), and "Smooth," an untextured, buttery leather that is soft to the touch. Nine of the aforementioned colorways are available with the Aria Belt Bag, and gift-givers earn bonus points for selecting a design that only just debuted this month—thereby positioning your fashion-forward traveler well ahead of the trends. Pricing for the Aria Belt Bag starts at just $395.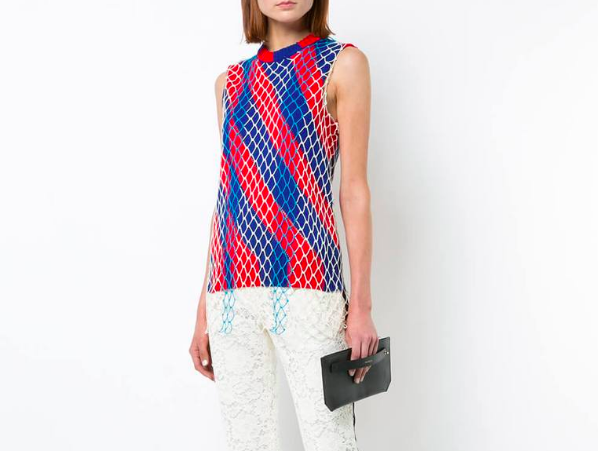 Best Gift for Less Than $150: Smaller budgets need not skimp on quality design and smart functionality—as evidenced by the Bracelet Pouch, a surprise two-in-one gift.
If your holiday shopping budget is a bit more limited, but you still want to invest in the perfect gift for a travel-loving lady, your best bet will be Senreve's Bracelet Pouch. Big enough to pack all the same essentials as the Aria Belt Bag, the Bracelet Pouch is an affordable option that doesn't compromise on style, design, or total functionality. A detachable strap allows the Bracelet Pouch to be worn as a chic and minimal wristlet, or as a passport-and-wallet holding pouch when tossed into another bag (or snapped into Senreve's Crossbody design). That same leather strap, when removed, can be fastened around the wrist as a bracelet—with the added bonus of making this choice a two-in-one type of gift.
As with the Maestra and the Aria Belt Bag, Senreve's Bracelet Pouch is 100% made in Italy, lined with that same stain-resistant microsuede, and available in a striking array of "Pebbled" and "Mimosa" genuine leather finishes. There isn't a woman in the world who won't appreciate smart basics rooted by thoughtful design and—priced at just $125—the Bracelet Pouch an easy, considerate, and low-risk choice.
Visit Senreve's website (or check out their showroom, if you live in San Francisco!) for the best holiday gifts at every price point for women who love to travel—and need handbags just as smart, beautiful, and versatile as they are.
Observer Content Studio is a one-stop, full-service, in-house creative agency connecting brands to a national, affluent audience. Our team of dedicated Content Studio editors flex proven expertise in tailored, multimedia storytelling, developing sponsored articles, videos, interactive ad units, social media campaigns, events and more. The end result? Deeply compelling custom content that resonates with readers who matter. For more information, contact sales@observer.com