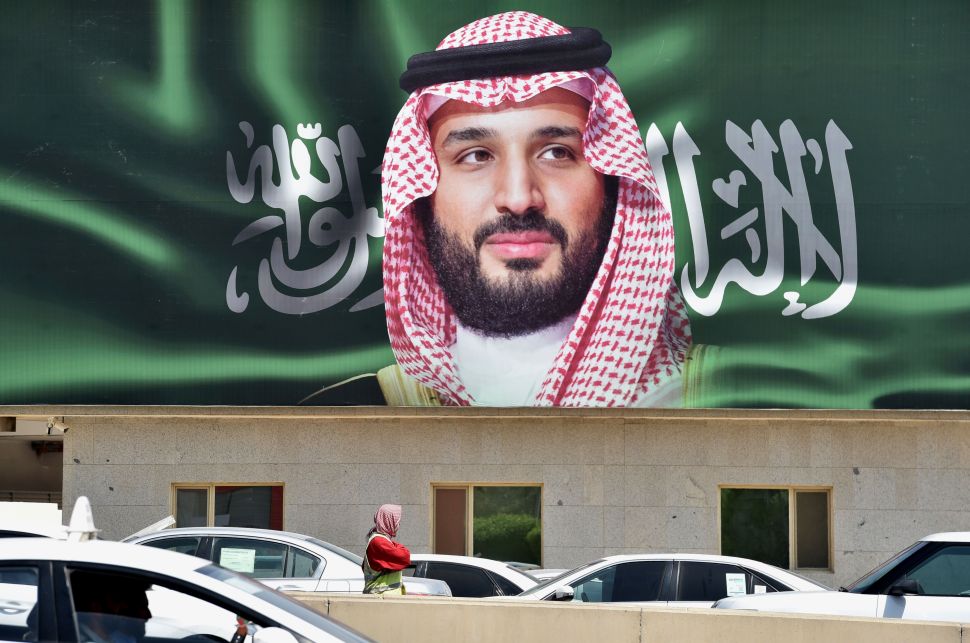 Last month, in the wake of the mysterious death of Washington Post journalist Jamal Khashoggi and mounting evidence pointing to Saudi Arabia's government as the murderer, a number of prominent figures in Silicon Valley, including Uber CEO Dara Khosrowshahi and Virgin Group founder Richard Branson, decided to pull out from a Saudi government-hosted business conference in Riyadh as a gesture of protest.
In the meantime, though, many companies in Silicon Valley don't seem to have a problem accepting money from Saudi Arabia.
The Saudi government, led by the kingdom's 33-year-old Crown Prince Mohammed bin Salman (MBS), has a huge presence in America's tech scene. The majority of its investments were made through SoftBank's $100 billion Vision Fund—about half of which came from Saudi's sovereign wealth fund, known as the PIF.
Subscribe to Observer's Business Newsletter
During SoftBank's quarterly earnings call on Monday, CEO Masayoshi Son said he wasn't aware of any Vision Fund-backed companies that had rejected recent investments over the fund's ties with Saudi Arabia.
Just this past week, two Silicon Valley companies—View Glass and Zume Pizza—disclosed a total of $1.5 billion in fresh funding from the Vision Fund. View Glass, which makes smart glass windows that can automatically adjust tint to match natural light, received $1.1 billion; and Zume Pizza, a restaurant in Mountain View, Calif., serving robot-made pizza, received $375 million.
It's possible that both deals had closed before the Khashoggi case was made public.
Currently, the Vision Fund is in talks with WeWork to take a majority stake in the New York-based company for a sum between $15 billion to $20 billion. If completed, the transaction will be the largest in the history of private equity.
Saudi Crown Prince Mohammed bin Salman and Masayoshi Son at the Future Investment Initiative (FII) conference in Riyadh in 2017.

FAYEZ NURELDINE/AFP/Getty Images
In Monday's earnings release, Son said SoftBank would keep doing business with Saudi Arabia, because the company has "an obligation to the people of Saudi Arabia to help them manage their financial resources to diversify their economy," referring to the fact that the PIF was essentially tax money from the people of Saudi Arabia.
That said, he did have doubts over forming another hundred-billion-dollar relationship with the crown prince.
In May, sources inside SoftBank leaked that Son was considering a plan to raise a second $100 billion fund next year, eyeing Saudi Arabia as a key contributor just like the first fund.
But shortly after the Khashoggi revelation, Marcelo Claure, SoftBank's chief operating officer, said at a tech conference in San Jose, Calif., that "there is no certainty" that SoftBank would launch a second Vision Fund, adding that the company was "anxiously looking at what is happening" with the Khashoggi investigation.
In late October, Bloomberg reported that Son had had a meeting with MBS in Riyadh on October 22, although it was unclear what the meeting was about.