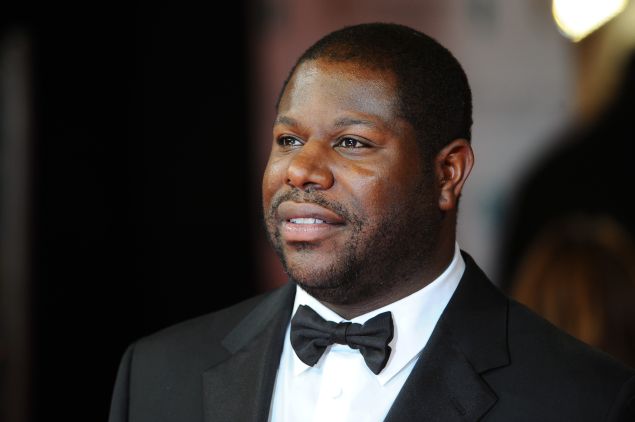 Steve McQueen, the Academy Award–winning director of 2013's 12 Years a Slave, is an unflinching filmmaker who's consistently used his work to investigate the damage human beings inflict on one another.
Widows, the highly anticipated follow-up to his Best Picture winner, hits theaters November 16. Co-written with Gone Girl scribe Gillian Flynn, the movie is a battle-of-the-sexes drama tucked within a brutal caper. Flynn's expert touch is all over it, particularly when it comes to the poisoned barbs men and women exchange with one another. It follows a group of women (some of whom are mothers) who are struggling to cope after their criminally inclined husbands are killed in a shootout with the cops.
While the husbands' last stand morphs into a massive explosion and the wives settle into newfound, lonely domesticity all within the first scene, Widows is more than an exercise in audience endurance—it's a political potboiler, heist thriller and a study of grief all in one.
On Tuesday, TimesTalks screened Widows for an intimate audience. McQueen answered questions afterward in a discussion moderated by longtime New York Times contributor Logan Hill.
Subscribe to Observer's Entertainment Newsletter
McQueen discussed his interest in looking at the types of struggles his female characters might deal with, especially considering the fact that each person would react to grief in a different way. "In the original Widows, made in 1983, none of the women had children," he said. "I remember thinking about the whole idea of, How do you negotiate the domestic with this situation?' With Michelle Rodriguez and Cynthia Erivo, I loved the idea that women in New York in particular are always babysitting for other women. That whole dynamic for me was kind of interesting, as far as liberation and a different kind of feminism."
The director said he envisioned his film speeding along at a breakneck clip like the exhilarating push leading up to an election. Fittingly, a major plot in Widows involves two candidates competing to be elected alderman of Chicago's 18th ward; Colin Farrell plays nepotism-dependent Jack Mulligan, while Brian Tyree Henry stuns as Jamal Manning, a lifelong criminal seeking a quieter existence.
"The train has left the station," McQueen said when asked about the trajectory of Widows. "From the first scene, we understand this is a heist movie. With the whole idea of local elections with these aldermen, you get the journey and the speed of the political and the campaign. You get the pace of that. And then you get the emotional journey. These women have been dealt a horrible blow by losing their partners, but they have to gather themselves together to pull off this heist. These women have to deal with things coming at them at a tremendous pace."
"I wanted the narrative [to take place] in Chicago, and my first footprint in Chicago was in politics," McQueen continued, explaining that his former girlfriend (now wife) was very involved in the Democratic scene in Chicago when he met her.
Widows' writers also did a lot of legwork to make sure the movie's Chicago felt authentic. "I was very fortunate that Gillian was interested in working with me, and we became private detectives in some ways," McQueen said. "We went to see aldermen and clergies and the FBI, off-record. The FBI wanted us to stay because we asked them all sorts of questions and became their shrinks. With Chicago being so segregated, you get the entire spectrum of the whole world. I wanted to make a film where the audience was reflected on the screen."
It's impossible to talk about Widows without praising the actors who make up its heart. Viola Davis is so steely that she often comes off like an arch villain, especially given the fact that her character, Veronica, spends almost the entire movie toting her little white dog around. Meanwhile, Liam Neeson has possibly never been so wrenchingly emotive onscreen, and a loose-limbed and charming Elizabeth Debicki (Alice) is equally magnetic.
To draw out performances like these, McQueen stressed the importance of rehearsal in the filmmaking process, but he also had a deep trust in his cast. "Rehearsal is very important with the actors, but not too much," he said. "When you have actors that good, you want to hold them back and have the conversation in rehearsal so the plane doesn't leave the tarmac too early. My job is to have the actor become a sphere, where whatever they do, it's correct. And as the director, I just get out of the way and say action."