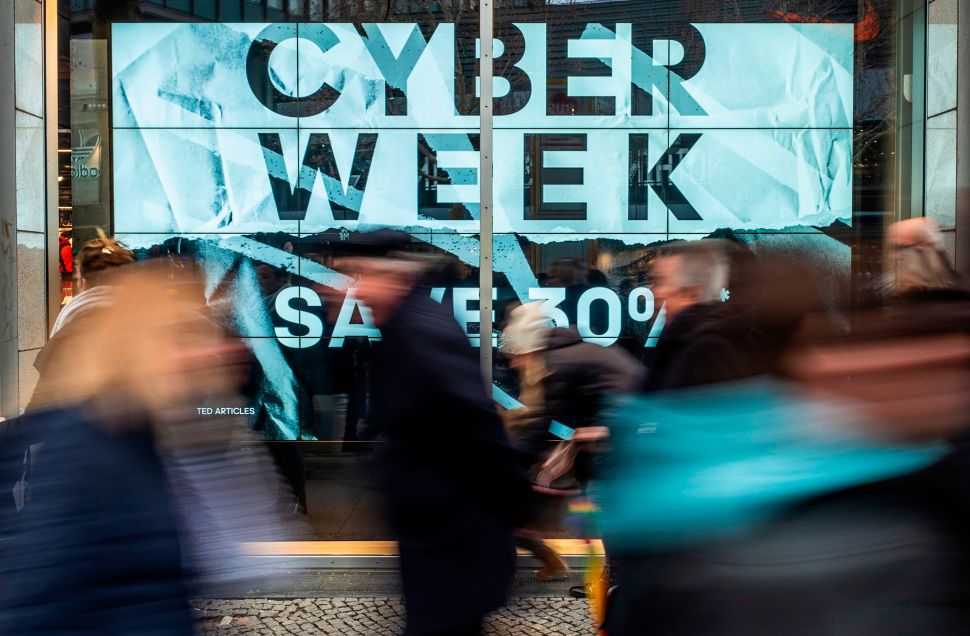 2018 may have been remembered as the best year for the U.S. economy had the stock market not crashed in the last three months of the year. As you may still vividly remember, in October, both the Dow Jones and S&P 500 dropped 10 percent in just two weeks, wiping out all gains from the previous six months.
According to the Federal Reserve's most recent survey, about 49 percent of U.S. households have direct or indirect (through mutual funds, for example) ownerships in the stock market. And yet, this year-end stock market rout didn't seem to have any impact on spending when everyone's favorite year-end splurging came around.
Just a few days ago, both Black Friday and Cyber Monday shopping events set new records for one-day sales. Cyber Monday pulled $7.9 billion in online sales, up 19.3 percent from last year, and the pre-Black Friday deals offered to customers three days in advance netted $6.22 billion in online sales, according to preliminary data from Adobe Analytics.
Subscribe to Observer's Business Newsletter
Have those stock-owning shoppers just forgotten to check their portfolio balances before diving into the Thanksgiving shopping spree? Or, were they simply not worried about their financial situation? The answer, a retail expert says, is that stock market fluctuations are not as closely tied to spending behavior as we might have imagined.
"Historically, the stock market is much more of an impact factor only on the very high-end luxury sector. But that's a long-term effect, not on the day-to-day basis," Steve Sadove, former CEO of Saks Fifth Avenue from 2006 to 2013 who is now a senior advisor at Mastercard, told Observer. 
Sadove added that the luxury sector accounts for a very small portion of overall retail sales, so the aftershock of recent stock market woes barely translate into this year's holiday spending figures.
"And after all, Dow Jones is still above 24,000 points," he noted, which is a handsomely high point from a longer-term perspective. (Dow Jones has gained 25 percent in the past year and 44 percent in the past 24 months.) "So, the stock market has actually performed very well. Consumer confidence is very high, and unemployment is low. I would be surprised if you saw the stock market's weak October having a dramatic impact on retail."
Based on Thanksgiving's strong numbers, Mastercard SpendingPulse, Mastercard's research division analyzing retail spending trends, predicts that the total online spending in this year's holiday season (November 1 to December 24) will jump at least 20 percent from last year.