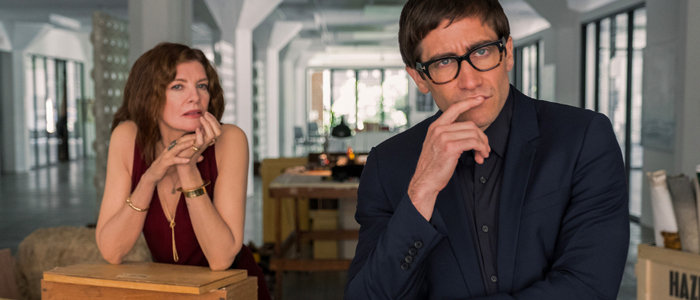 Look, we get it—the average filmgoer isn't exactly entranced by the Sundance Film Festival. The independent and artistic entries don't always gel with fans of blockbuster CGI explosions, and if we all were die-hard film connoisseurs swirling expensive red wine in our glasses while complaining that someone else's art is derivative then… well, we'd all be derivative.
The good news: While looking over the 2019 Sundance Film Festival lineup, we caught several entries that we think would appeal to broader audiences. Here are five to pay attention to when Sundance kicks off January 24.
Subscribe to Observer's Entertainment Newsletter
Honey Boy
Details: (Director: Alma Har'el, Screenwriter: Shia LaBeouf, Producers: Brian Kavanaugh-Jones, Daniela Taplin Lundberg, Anita Gou, Christopher Leggett, Alma Har'el) — A child TV star and his ex-rodeo clown father face their stormy past through time and cinema. Cast: Shia LaBeouf, Lucas Hedges, Noah Jupe. World Premiere
Shia LaBeouf is an enigmatic figure in Hollywood—half artist, half punch line depending on who you ask. But after writing this screenplay loosely based on his own upbringing in the spotlight, we can't help but be intrigued. LaBeouf, in a movie with which Freud would have a field day, will be playing a version of his own father while Lucas Hedges—who's been enjoying yet another fantastic year with Mid90s, Boy Erased and Ben Is Back—plays a version of the former child star. It's all a bit weird, which is exactly why we think it could be good.
The Report
Details: (Director and screenwriter: Scott Z. Burns, Producers: Steven Soderbergh, Jennifer Fox, Scott Z. Burns, Danny Gabai, Eddy Moretti ) — The story of Daniel Jones, lead investigator for the U.S. Senate's sweeping study into the CIA's Detention and Interrogation Program, which was found to be brutal, immoral and ineffective. With the truth at stake, Jones battled tirelessly to make public what many in power sought to keep hidden. Cast: Adam Driver, Annette Bening, Jon Hamm, Ted Levine, Maura Tierney, Michael C. Hall. World Premiere
That cast! Do you need any more convincing? We'd watch them argue over which sushi joint to order Seamless from. While Burns has just one other directing credit to his name (which came more than a decade ago, no less), he has become one of Steven Soderbergh's favorite writers (The Informant, Contagion, Side Effects). That has to count for something.
Extremely Wicked, Shockingly Evil and Vile
Details: (Director: Joe Berlinger, Screenwriter: Michael Werwie, Producers: Michael Costigan, Nicolas Chartier, Ara Keshishian, Michael Simkin) — A chronicle of the crimes of Ted Bundy from the perspective of Liz, his longtime girlfriend, who refused to believe the truth about him for years. Cast: Zac Efron, Lily Collins, Haley Joel Osment, Kaya Scodelario, John Malkovich, Jim Parsons. World Premiere
Zac Efron is a former Disney child star turned Hollywood hunk, but is he a good actor? We still don't know for sure, so let's call this film—in which he plays notorious real-life serial killer Ted Bundy—his Vincent Chase test. Whether he succeeds or fails will be the major industry subplot of the movie. We're rooting for him.
Late Night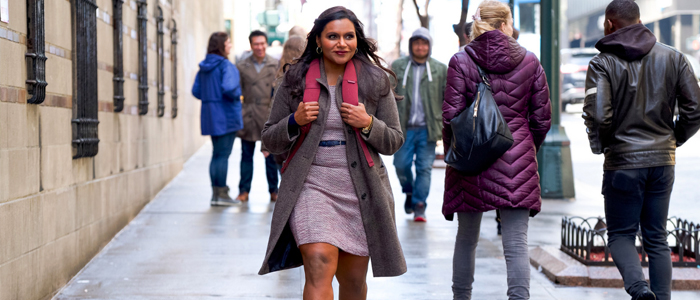 Details: (Director: Nisha Ganatra, Screenwriter: Mindy Kaling, Producers: Ben Browning, Howard Klein, Jillian Apfelbaum, Mindy Kaling) — A legendary late-night talk-show host's world is turned upside down when she hires her only female staff writer. Originally intended to smooth over diversity concerns, her decision has unexpectedly hilarious consequences as the two women separated by culture and generation are united by their love of a biting punch line. Cast: Emma Thompson, Mindy Kaling, John Lithgow, Paul Walter Hauser, Reid Scott, Amy Ryan. World Premiere
Mindy Kaling is delightful, and anyone who thinks otherwise is just flat-out wrong. Her work always has this undeniable wit to it, so watching her take down the institutions of Late Night television while launching well-placed-barbs at Emma Thompson sounds like a wonderful time. Casual moviegoers will likely fawn over this one.
Velvet Buzzsaw
Details: (Director and screenwriter: Dan Gilroy, Producer: Jennifer Fox) — A thriller set in the contemporary art-world scene of Los Angeles, where big-money artists and mega-collectors pay a high price when art collides with commerce. Cast: Jake Gyllenhaal, Rene Russo, Toni Collette, Zawe Ashton, Tom Sturridge, Natalia Dyer. World Premiere
Whenever Jake Gyllenhaal does a Netflix movie, he seems to conjure up a distinctive look. Between Velvet Buzzsaw, which sees him re-team with Nightcrawler director Dan Gilroy, and last year's Okja, we need the A-lister in more streaming films to further unlock his gonzo side. As for Gilroy, the talented longtime writer-turned-director, here's hoping this is a step up from Roman J. Israel Esq.